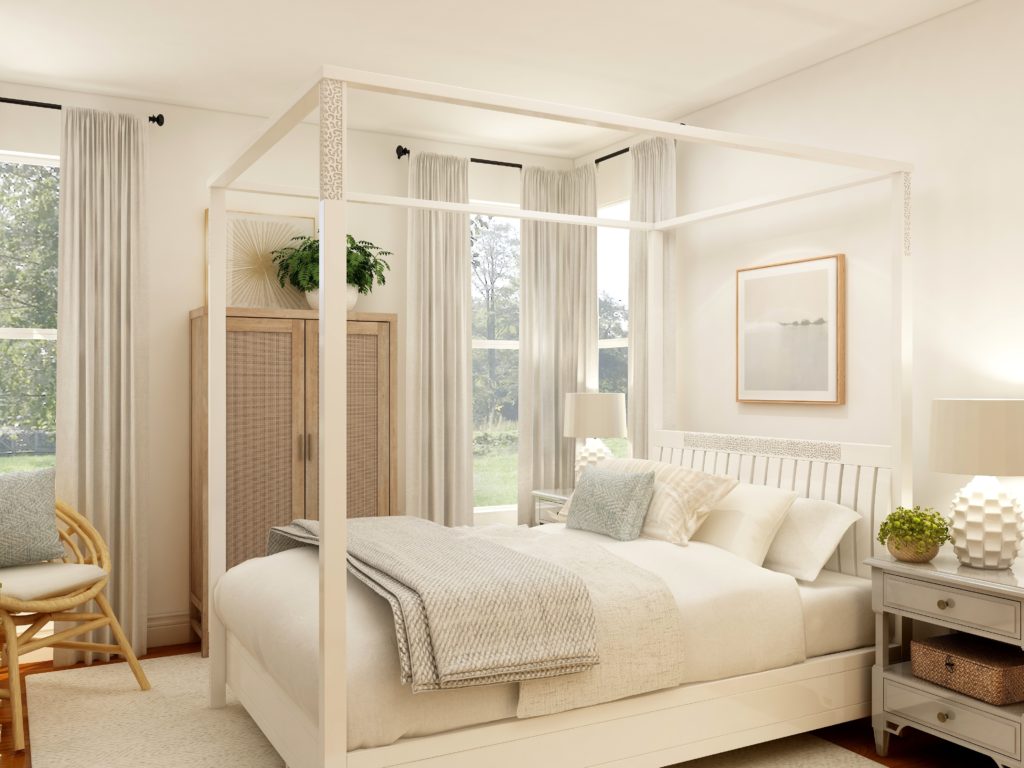 Your bedroom should be a special place, a sanctuary, somewhere to kick back and relax away from the rest of the world. Yet in order for your bedroom to be this perfect space, you need to think carefully about what to include within it. Since a bed and a good mattress are a given, but how about what you need in the perfect bedroom? And what should you avoid altogether? Read on to find out.
Good Bedding 
It's true we know that a good mattress on a quality bed frame is always going to make a big difference in any bedroom, but there is something else you need to think about too – your bedding. If you want to know how to get a good night's sleep, the bedclothes you are using might hold the key. Websites that provide intensive mattress review and buying guides like the best mattresses to consider this 2023 can definitely help you find your perfect mattress.

When you have high-quality, soft, luxurious pillowcases, duvet covers, and sheets on your bed, it's sure to feel much more comfortable when you get inside it or even when you lie down on top. Either way, it's going to offer a much better platform for sleeping than cheap, scratchy bedclothes, and it will make the room look much better too. 
A Soft Rug 
There is something rather lovely about having a plush, soft rug by the side of your bed so that you can place your feet on something opulent first thing in the morning and last thing at night. Getting out of bed and stepping onto a cold wooden floor or even a thin carpet just isn't the same as having a gorgeous rug there to ease you into the day. 
The other wonderful thing about rugs is that you can change them whenever you want to. Unlike a carpet which is costly and disruptive, buying a new rug because you want to try a different colour scheme, for example, is simple, fun, and effective. 
Seating 
Not every bedroom will have the space for any seating, but if you do have room, adding a comfortable chair to your room will give it an added layer of sophistication and luxury. The chair can be used when getting dressed, reading a book, listening to music, or just relaxing in general. 
Having a chair in your room looks good, but it also means that you don't always have to sit or lie on the bed, ensuring you can change things up and, if you have guests over, they won't feel uncomfortable about the intimacy that sitting with you on a bed can cause. 
No TV 
Earlier we mentioned that we would talk about things you should definitely not have in your bedroom if you want it to be the perfect sanctuary. The biggest no-no when it comes to your room is a TV. As soon as you put a TV in your bedroom, you turn it into a living space, perhaps even a place where other people can go to use your television if they want to. Plus, having a TV in the bedroom can lead to a bad night's sleep because of the blue light it emits (and it's a distraction – just one more episode of your favourite show always sounds better than sleep, but you'll regret that in the morning). Remove the TV, and your room will look amazing and feel so much better. 
Join Us!
Sign up today to receive a FREE printable guide to decluttering ANY space and monthly emails packed with inspiration to help you on your tidying journey