When the need arises for roof sealant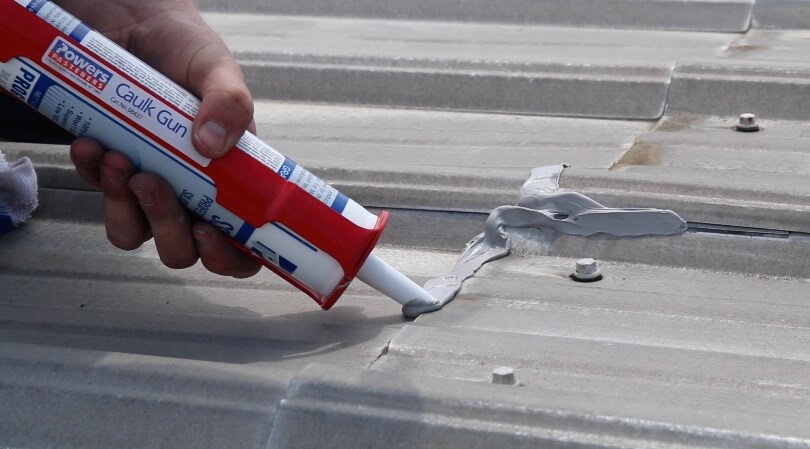 Most homeowners who live in regions with harsh weather conditions will know how important roof sealant is to their rooftops. This is one of those essential things you cannot live without out unless you don't need a roof to protects you or your family. This material is a type of viscous material, that when applied to any given surface, turns solid. This is why it has been used for years in construction and is a reliable and sturdy compound for just about any type of house.
Roofs are susceptible to damage caused by various elements such as gas, water, air, and even smoke or dust and because these covers protect the entirety of the house, it is easy to realize how important it is to any piece of property. The good news is they come in various types of materials to match your roofing, for instance, paint, asphalt, concrete, rubber, and even tar.
The general rule is to use the one that will provide the best form of protection for the given roof type, for instance, some are sloped and others are flat, while some are made of asphalt, while others are made of metal or ceramic tiles. Click here to read more.
The importance of this option cannot be emphasized enough. Let's look at a few things it can do for your home.
The Many Uses of Roof Sealant
If one does not use it on their roof properly, it is susceptible to easily suffer something as extreme as a roof leak. When this happens, it can damage a few things such as the rest of the roof, the walls, the floors, the furniture, carpets, attic, basement, you name it. Water can get anywhere, this is both an advantage and a disadvantage of it. The sealant helps provide a barrier between the water and the rest of your home.
Because they come in liquid or paint form, you can even paint an entire area with it, and no one will notice it's there, for instance a wall or a bench. Concrete sealants are very popular on concrete buildings too, they can protect the majority of the surfaces from any type of damage or mistreatment.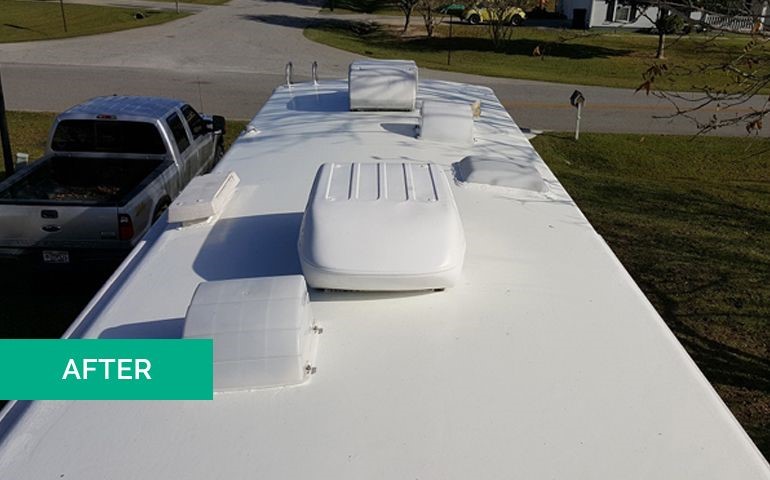 ---
Did you know you can use it on mobile homes too? That's right. Any RV or mobile home can do wonders with this stuff. When heat, wind, or rain in the form of water, snow, or hailstones hit a mobile home, it can get easily damaged, not to mention the caulk around the air conditioning system can wither away leaving it exposed.
However, when you apply the right kind of sealant to these areas and to the rest of the fixtures, like around the window frames, door frame, ventilation ducts, for instance, it can keep the paint itself from cracking and peeling, thereby avoiding any leaks and water damage to the inside of the structure.
The tops of these structures are typically made of metal or fibre and manufacturers are supposed to apply this sealant along with a waterproof coating to protect the unit, but sometimes they do not, which is also a good reminder to make sure you do this once a year at least. Unlike your actual home, which may need this coating a few times a year depending on the region you live in.
Along with applying this material to any covering either on your RV or your home, the other important thing to do is to check them every couple of months especially after a storm or weather change, to make sure it is still intact. This will avoid things from getting any worse, and you fixing any inconsistencies as early as possible.
Many of the correctly applied materials, can last as long as a couple of years and you can find out how long their life span is by going here:  https://carsaconstruction.com/how-long-does-roof-sealant-last/, however as mentioned above, there are a few factors that may wither it and call for the need to get it re-done. This is why it is important to do a roof over, once in a while just to make sure. This mainly means, identifying any issues with the covering such as it may need some repairs, or broken tiles may need to be replaced.
What a lot of homeowners do is getting a new roof installed over the existing one, however, this is mainly done only on rooftops that may be slightly faulting but still in a stable condition, otherwise you risk damaging it further and collapsing on your home.
Join Us!
Sign up today to receive a FREE printable guide to decluttering ANY space and monthly emails packed with inspiration to help you on your tidying journey