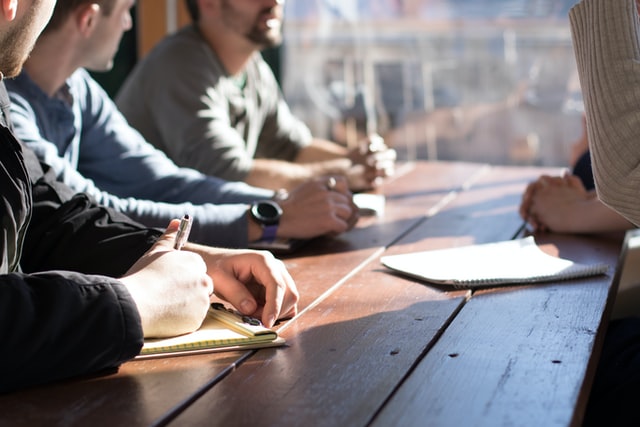 Settled Status like the Indefinite Leave to Remain is the right that is given to a qualified person to remain indefinitely in the UK. This also means that they have the privilege to enjoy a lot of things. These include having the right to live in the UK and having the right to work. Whoever holds this status also has access to public funds. Plus the privilege to apply for British citizenship after 12 months. You can know more about the rules and regulations of UK immigration after recent changes from our immigration lawyers before you submit an application for leave to remain. We're passionate about this issue and want to use the power organising to empower and help those being denied settled status.
The qualifications to apply for a Settled Status is being an EU national or anyone that has been living in the UK for five consecutive years or more. You might as well need some to be certain of your eligibility to apply.
But since well-known EU/EEA citizens are still being denied Settled Status visas due to new regulatory changes. Here are a few of the individuals that fall under this situation:
1)  People who cannot provide evidence
Failure to provide evidence has led to the denial of Settled Status for some EU/EEA citizens in the UK. Failure to account for your time in the country is an automatic denial of the Settled Status visa. The basic prerequisite to be granted the Indefinite Leave to Remain is to provide proof that you have been living in the country for five years or more.
 2) People without bank accounts
Individuals who have limited paperwork due to conducting their daily lives with cash rather than electronic payments are likely to be denied a Settled Status visa. These individuals may be casual workers who are not on a payroll system. Some of these individuals are low-skilled, self-employed people. They may be without tax documents because they have failed to pay. If you can't provide proof of this, you won't be considered at all even if you meet the other requirements.
3) People without proof of address
Individuals without proof of address are also at the risk of Settled Status denial. These individuals may be living in rented accommodation owned by private individuals. Some of these individuals don't possess documents in their names because they are informally living in their accommodations. Or it could be because they do not pay rent.
4) People in a non-standard housing
Some people who live in establishments like hostels also will not have an address. They are unlikely to possess documents in their names that will stand as proof of address for them when applying for the Settled Status. Their applications will be denied if they fail to produce tangible evidence.
5) People who got in shortly before the deadline
It is known that the EU citizens living in the UK have been in the country for some time as proper residents. However, some individuals arrived shortly after the cut-off date. These people will less likely be granted the Settled Status visa. This is primarily due to a lack of time for document submission. Unlike EU nationals with several years of residence, the recent arrivals are most likely prone to be denied a Settled Status until they meet the requirements.
6) People with nothing to show for their formal work in the UK
Evidence of formal work in the UK may stand as a second option for people without proof of residence. However, people who are doing informal work may not be able to provide a record of their activities.
7) People without evidence of EU citizenship
Individuals will have to provide their passports to prove that they are actual EU citizens. But if you are an EU citizen without a passport or national identity document, you would need to obtain one before you can apply for the Settled Status.
8) Very long term residents
Very long-term residents of the UK that are EU citizens may believe they do not need to apply for the Settled Status. They may think it is for more recent arrivals, This may have made them miss out before the cut-off date.
9) People with permanent residence status
Having permanent residence doesn't guarantee you or make UK citizens. So EU citizens that only have permanent residence may not know their status is not permanent. A second application is required but they may not be aware. Contact our well-known immigration services today to get your queries solved further. 
Join Us!
Sign up today to receive a FREE printable guide to decluttering ANY space and monthly emails packed with inspiration to help you on your tidying journey