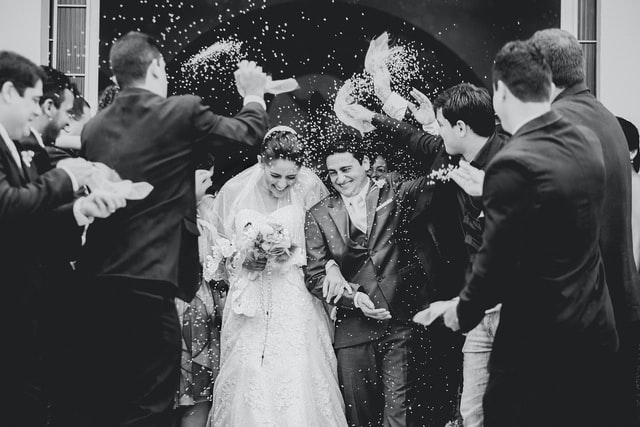 It has been well documented that organisation aids your productivity. It is also a catalyst in reducing stress across other parts of your life. A tidy space and tidy mind can even boost your mental health during stressful experiences like planning a wedding. While the general idea of planning a wedding is a positive one, many brides and their partners also admit that planning the big day can quickly become overwhelming. Approximately 52 percent of Britons say that wedding planning is a stressful experience. That's according to a recently completed poll of 2,000 married couples. Let's help you minimise the stress of the big day. Avoid the dreaded overwhelming feeling during planning and help your day go off without a hitch. Here are a few tried and tested wedding hacks and organisation tips.
Start With A Well Written Wedding Planning Checklist
When it comes to organisation, lists are one of the best wedding hacks. The reality is that planning a wedding can sometimes involve many moving parts. There will be dress fittings to schedule, save the date cards and invites to be sent out, guest seating charts to be drawn out and a wedding budget to be drafted. A comprehensive wedding checklist helps you keep track of all the tasks you need to get done for your wedding day, and even track their progress.
Leave Room In Your Budget
Budgets are one of the most common stress triggers for couples when planning a wedding. Over 50 percent of couples spend between £10,000 and £25,000 on their wedding days, according to a Times article. However, 40 percent of couples said they overspent on their wedding budget. To avoid the panic, ensure you draft a contingency amount into your budget when initially creating your wedding budget. You will also want to draft your budget with real estimates and ideas of price rises in mind. Rely on recent quotes and research before allocating your wedding budget across tasks. For instance, if you want to opt for a memorable location for your vows but want to keep the costs down, city locations can be a great idea as they remove the need to overnight accommodation thanks to easy accessibility and transport.
Be Clear On Your Wedding Stress Triggers Early On
While on the topic of wedding stress triggers, it helps to visualise what tasks are important to you and your partner early on. For some couples, the wedding decor and location are high on the priority list while others value finding the right wedding photographer and can easily feel stressed out if the process drags on. Having a clear idea of what your stress points are going into the wedding planning can make a significant difference in how you navigate the process.
---
Planning a wedding should be an enjoyable and memorable time in your life. Getting ahead of it with a few simple wedding hacks can help you avoid the stresses that come with planning the big day; leaving you to focus on just creating memories with your loved ones.
Join Us!
Sign up today to receive a FREE printable guide to decluttering ANY space and monthly emails packed with inspiration to help you on your tidying journey