5 Advantages Of Herringbone Flooring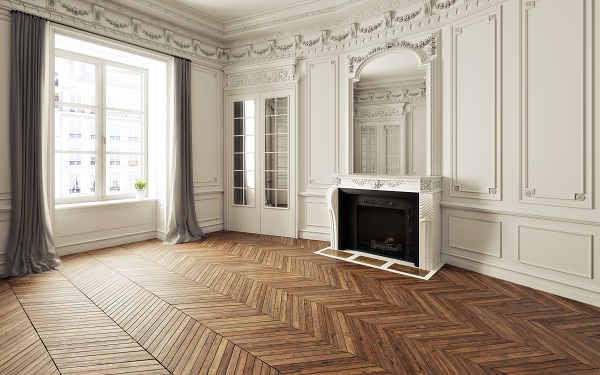 Herringbone flooring is made using small wooded blocks arranged in a zigzag pattern. This type of flooring has a classic visual appeal that many homeowners like. It's also durable and cost-effective. That's why it has become the preferred flooring for many households. Apart from homes, herringbone flooring is also commonly used in commercial spaces and public venues.
Nowadays, wood parquet is still widely manufactured. However, it's now become a specialized material that's not as common as other flooring options like hardwood or concrete. Instead of the original woodblocks, many flooring stores now offer vinyl flooring that uses a wood parquet design on the surface. On the other hand, real herringbone flooring has become popular for restorations and remodelling projects for homes with traditional aesthetics. This way, the flooring would match with classic design elements common in older builds.
If you're wondering whether having herringbone flooring would be suitable for your home, here are some of its advantages you can consider:
 Classic Aesthetic
Herringbone flooring has the classic visual appeal of a solid wood floor. The unique pattern of this style can make a room look spacious and elegant; also, it's flexible enough to match various design themes. You can decide how big or small the wooden blocks would be, and you can even combine different sizes to create a unique design. Nowadays, it's also possible to use different types of wood in various shades to give this classic flooring style a modern twist.
Initially, it may be challenging to decide what type of blocks to use in a particular space. However, many flooring stores such as Junckers herringbone flooring offer free samples that you can use to select which size, colour, and design would suit the space best.
Durable
Due to the unique layout used in building a herringbone parquet flooring, it's widely considered to be more stable than a solid wood floor. Additionally, some builders create the flooring using back-to-back plywood. This method is used to ensure that the wood retains its shape regardless of temperature or weather changes. As such, the added layer contributes to the floor's overall durability.
Furthermore, herringbone flooring is generally scratch-resistant. So, it's able to retain its appearance for a long time regardless of wear. This means less need for replacements or repairs, which could save you a substantial amount of money in the long run.
Reasonably Priced
Herringbone flooring offers value for money. Flooring costs may vary depending on the space that you need to cover, the condition of the subflooring, the style, and the number of blocks needed. However, herringbone flooring is widely known to be reasonably priced based on its timeless design and durability. Real herringbone flooring is usually priced between  £15-55 or $20-45 per square foot. On the other hand, premade wooden tile can cost up to £15 or $10 per square foot.
The wood parquet finish can also be maintained and transformed easily. This is because the thick parquet flooring can be sanded and resurfaced several times without leaving serious damage. This makes refinishing possible, as well as rearranging the layout of the blocks to give the floor a new look without a complete overhaul. Also, it might be easier to repair damage depending on the extent without removing the whole flooring.
Considering these factors, using parquet flooring may prove to be more cost-efficient compared to other wood flooring options.
Comfortable 
Herringbone flooring has a comfortability that could suit any temperature. Also, the smooth surface makes it comfortable to walk around the house with or without socks on. However, adding a carpet may help boost warmth especially during cold temperatures.
Easy To Maintain
The smooth surface of wood parquet flooring makes it less likely to accumulate dust and dirt. To clean the floor, you can start with sweeping with a broom and a dry mop. If needed, you can also wipe the surface using a damp cloth or mop. Unlike other flooring materials, herringbone floors don't require heavy scrubbing. However, you should avoid exposing the wood to too much moisture to prevent wood rot or water damage.
Conclusion
Using herringbone flooring in your home can be an ideal investment because of the many advantages it offers. It has a classic aesthetic appeal combined with flexibility, durability, cost-effectiveness, and easy maintenance. While some homeowners may find the style too traditional, many can match the classic flooring style with contemporary design elements.
Also, wood flooring with rustic features and rough finish is making a comeback in interior design in the last few years. As such, you can grab the opportunity to invest in a quality flooring material that matches the current trends. 
Catch this blog about solid wooden flooring if you missed it.
Join Us!
Sign up today to receive a FREE printable guide to decluttering ANY space and monthly emails packed with inspiration to help you on your tidying journey