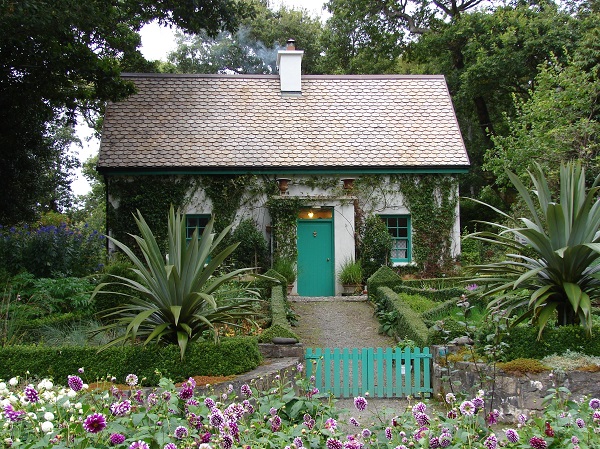 For many people, our outdoor space has become an extension of our home, where we can escape when we feel trapped and want to connect with the outside world. Whilst this is excellent news and means that we have even more space to call our own, it has also meant that many people have realised that they need to upgrade their garden and take it to the next level. 
The trouble is, you may find it hard to know how to approach changing up your garden, especially if you are not green-fingered or really know what to do. 
This is where we are here to help. We have put together some of our best tips to help take your garden to the next level and give you an outdoor space that you love.  
Use outdoor tiles 
You may think that tiles can only be used indoors; however, this is not the case. Outdoor tiles are becoming more and more popular and are a great way to bring colour and style to your garden. Outdoor tiles are designed in a way that makes them durable and long-lasting, which means that they will spruce up your space and make it look its best, just take your time choosing the perfect outdoor tiles because they will set the scene for the rest of the garden. From Moroccan to classic grey, you can get pretty much any kind of tiles for your garden, so create the look you really love.
Less can sometimes be more 
It is tempting to try and cram as much as you can into your outdoor space; however, it is essential to remember that sometimes less is more. Pick feature points for your garden and install them in place. You may worry that it looks sparse, but we can promise you that it will look amazing when you get it right.  
Add a water feature 
A popular addition to gardens is a water feature. This is because water can add plenty of extra oomph to your garden space. You can choose what type of water feature is going to work best in your garden. This could be a waterfall feature or perhaps a pond. Both of which can be a stylish addition.  
Mix and match seats 
You will want to have plenty of seating in your garden, as this will help you invite guests over to spend some time with you. That said, you may worry that you need to choose seating that matches. The good news is that this doesn't have to be the case. Seating can be a mix and match affair; you can always bring them together with the accessories that you choose or even use them to make different zones in your garden for other uses.  
Light it up 
Don't want to lose the ability to use your garden in the evening hours? If you're going to be out there as much as possible, you will need to light things up when the sun goes down. There are many lighting choices that you can pick from; however, you want to make sure that they are the perfect balance of stylish and functional.  
As you can see, there are plenty of ways that you can transform your outdoor space and take your garden to the next level. It really is down to you to figure out which approach is right for you and to decide not only how you want your garden to look but also how you want it to function.  
Improve your home
Join Us!
Sign up today to receive a FREE printable guide to decluttering ANY space and monthly emails packed with inspiration to help you on your tidying journey