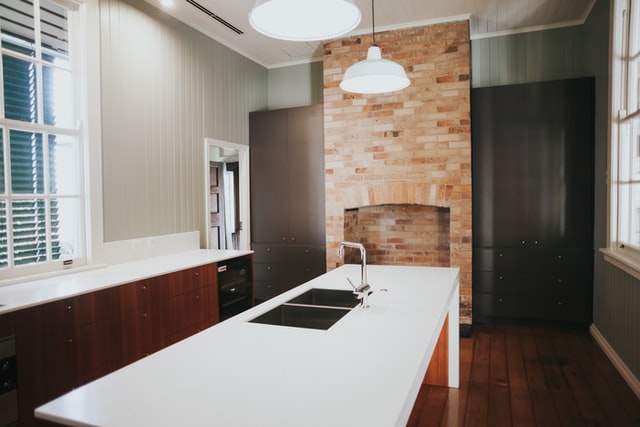 We love exploring features that can make your home more appealing. So we're excited about this recent discovery! When it comes to window blinds, you can never go wrong with faux wood blinds. While most people adore and love wood blinds, there are many instances where the real deal isn't exactly ideal. This is why some people opt for the faux option as an alternative to regular blinds.
Faux wood blinds are an excellent window treatment option with various features. While they may look genuine, they're constructed from a combination of vinyl and real wood and can provide you countless benefits that you'd enjoy from regular blinds.
If you're unsure about considering these blinds, here are the reasons you might consider investing in them for your home:
Easy To Install
Faux wood blinds are easy to install over regular blinds. You'll never have to worry about the installation process, whether you want to upgrade current blinds or install new ones. Unlike real wood blinds that often require professionals, they can be installed on your own. All you need to do is follow the instructions included with the product. However, you might want to watch video tutorials or search online on how to install inside mount blinds, especially if you prefer inside mounting. You may need to cut them and measure the windows for proper installation.
Increase Your Home's Market Value
They are an exceptional way to boost your home's market value because they're considered an integral aspect of your house's main fittings and fixtures. So, if you're planning to sell your home but don't want expensive upgrades, install them can improve your property's curb appeal. They're cost-effective in terms of initial layout, but they can also help you attract potential customers since many people love a house with a vintage touch.
More Durable
Faux wood blinds aren't only beautiful, but they're also durable and easy to clean. They don't warp or bend with humidity or moisture. Furthermore, they don't stain or scratch. As such, regardless of where you want to place them in your house, they are more durable than other window treatments, making your home look great without having to spend on new window blind replacements.
Less Expensive 
One of the reasons that homeowners choose faux wood blinds over regular blinds is their affordability. You can save more by using faux wood than buying real wood blinds.
Moreover, they can provide you with every bit of the colour and warmth you'd get from real wood blinds, but they're not going to require a huge investment. With the savings you can enjoy with faux wood blinds, you can install these on more windows throughout your house.
Moisture Resistant
The other reason homeowners may prefer them is their moisture resistance. Regular blinds absorb moisture easily, making them unsuitable for your home's particular rooms with high levels of humidity and moisture. When regular blinds absorb moisture, they can start to warp, crack, or rot, wasting your investment. On the other hand, they are the opposite of real wood blinds.
The materials used for manufacturing faux wood blinds don't absorb moisture easily, making them ideal for kitchens and bathrooms. Therefore, if you would like a nature-friendly décor for your bathroom, you can opt for them because they don't fall apart or incur damage quickly while allowing you to transform the space into whatever you want.
Look Like Real Wood
The colour-like natural wood and realistic wood grain of faux wood blinds are what make them the best choice for many homeowners. They don't only look like real wood, but they also come with an affordable price tag.
Compared to regular blinds, faux wood blinds are also an excellent option if you have a small home with several windows. Regardless of the size of your windows or home, they don't require high maintenance, unlike other regular blinds.
Tips When Buying Faux Wood Blinds
Once you decide to purchase faux wood blinds, there are many things you should consider. One of these is your preferred style. Although these window blinds can match almost all home décor styles, not all may fit your unique needs. So, consider contacting a design expert to help you choose the style that matches your décor. 
Besides the style, you may also need to consider the quality when choosing the best blinds for your home. Even if they're not real wood, it doesn't mean that you should take quality for granted. 
---
Conclusion
It's difficult to decide between faux wood blinds and regular blinds. However, with the reasons above, they may be better than the standard window treatment options. They come in a variety of colours, styles, and patterns. If you're confused with the available options in the market, it's better to shop around and contact a professional to help you select wisely.
Join Us!
Sign up today to receive a FREE printable guide to decluttering ANY space and monthly emails packed with inspiration to help you on your tidying journey