When you've lived in your home for long, things can start to fall apart in some places. If you're planning to sell especially, it's vital to give your home a boost. From there, you can make a sale at a high price, sometimes even more than its initial cost. Apart from giving your home a boost for sales, you can perform repairs or remodels to enhance your comfort. Below are a few ways you can improve your home.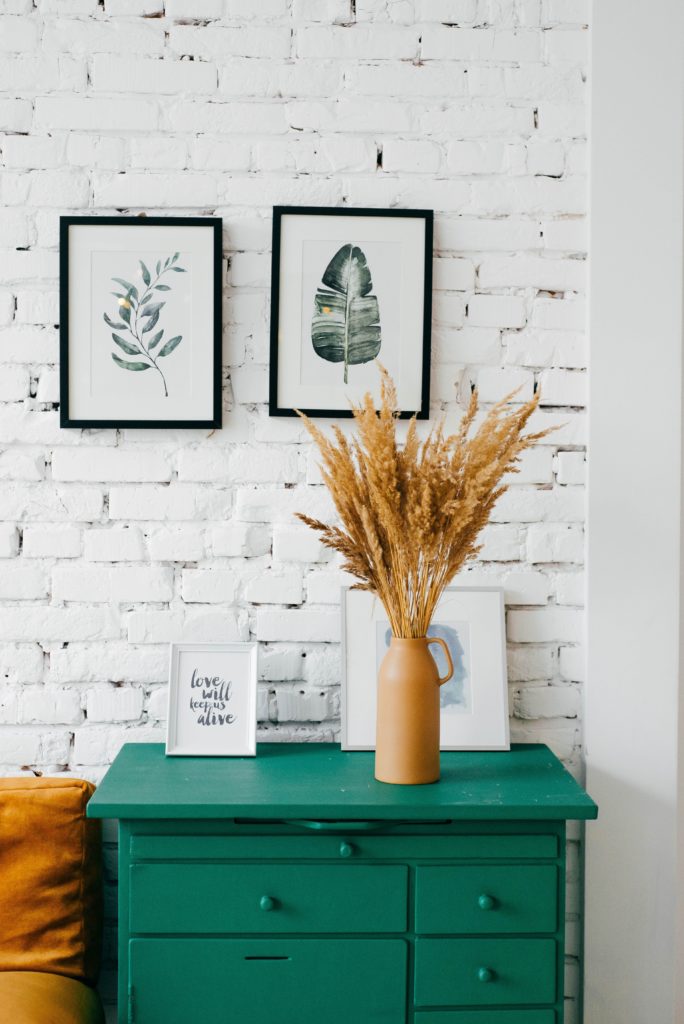 Add greenery
Adding greenery is an excellent way to bring your outdoors inside and give your home a fresh feel. Research shaded plants that will thrive indoors and use colourful pots and containers to grow them. Place the plants in strategic places like near windows, on your front porch, and deck. Also, you can plant a garden to increase your outdoor curb appeal. While working from home, you can invest in a garden office to give your home the boost it needs.
Get solar
Solar is an ideal way to increase your home's value, especially in today's eco-conscious world. Not only do you make your home energy-efficient, but you also save on utility bills such as heating and lighting. Although solar panels are expensive during their initial installation, you can get a lot of energy from the sun and turn it into free home electricity.
Consider repainting
A fresh coat of paint can quickly transform your home and make it look new. Likewise, you can repaint your home's interior and dated exterior affordably to give it a boost. However, don't go overboard when choosing colours. If you're going to sell your home soon, use neutral shades that appeal to many prospective homebuyers.
Redecorate your interior
A bit of luxury by April Hamilton goes a long way in giving your home a boost. You can increase your home's comfort and aesthetic with a new interior design. Get new furniture, make some storage updates with inbuilt wall units, and add decorations. However, interior design and décor don't have to be expensive unless you want total transformation.
You can work with what you have to give your home the boost you desire. Switch up art, change seat covers, add throw pillows and rearrange the furniture. Consider changing or adding lighting in darker corners of your home and install fixtures in places like bathrooms.
Upgrade your kitchen
The kitchen is the heart of the home, and upgrading it can give your home a much-needed boost. Today, many homebuyers look for modern kitchens with updated appliances. If you're still using old kitchen appliances, consider getting new sleek steel appliances for your stove, microwaves, and fridge. Also, remodel old cabinet doors and countertops to improve your kitchen's overall aesthetic and functionality.
Renew flooring
If you have old floors, they could be looking dull or have cracked tiles. Chipped tiles are not only an eyesore but can also be a health hazard. When no amount of cleaning can give your floors a facelift, consider renewing them. You can repaint the tiled floor or replace them with a different kind.
Also, consider installing hardwood floors and polishing them to get a shine that appeals to you and prospective homebuyers. If you have an old carpet, rip it up and clean underneath to get rid of dirty floorboards. Consider switching or cleaning carpets and rugs to give your home a new look and fresh smell.
It's worth speaking to a professional about the carpet options available to your budget and whether they are suited to the traffic in your home" added IB Flooring, a Carpet fitter in Worthing.
In fact, it can make all the difference to get your carpets professionally cleaned and difficult to replicate the results yourself so do check out companies like this carpet cleaning Oxford one.
Revive your deck
With many people spending time at home due to the COVID-19 pandemic, a deck provides an ideal space to spend time with family and friends. If you already have a deck that you abandoned, consider reviving it. Rebuild it with fresh wood to prevent its collapse, add furniture, sun roofing, lighting, and a bit of greenery. Then, to make it safer and boost its curb appeal, use deck railings and follow the required measurements.
Make your home smart
With the growing use of technology, making your home smart with digital features can come in handy. Smart homes are a trend that many prospective homebuyers are going for. It not only enhances your home's functionality but also makes it more secure. Some of the smart features you can invest in include automatic thermostats, digital security cameras, wireless appliances, and automatic light switches. These can help you cut down on utility bills by making your home more energy-efficient.
Bottom line
Whether your end goal is to sell your home or make it more comfortable for you and your family, a few improvements can increase its value. Give your home a boost by installing solar, making it smart, and adding greenery. Redecorate your home with art and make a few upgrades in the kitchen, flooring, and deck.
Join Us!
Sign up today to receive a FREE printable guide to decluttering ANY space and monthly emails packed with inspiration to help you on your tidying journey