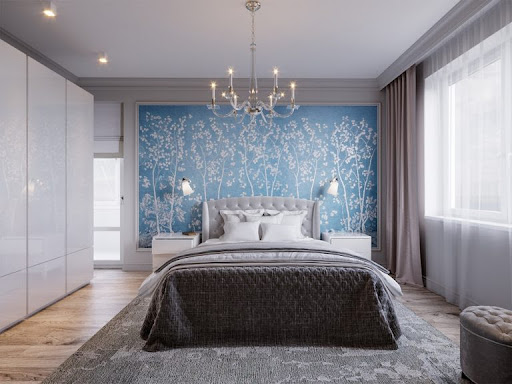 If you're looking to do a home makeover, there are tons of things that you can do to improve the look and feel of your space. Whether you want to revamp one room or the entire home, here are 15 steps that you can take to get started.
Before you get started, it's important to do your research. Take a look at design magazines and online articles for inspiration, as well as any before and after photos that you can find. You should also take measurements of the space so that you know what size furniture will fit in each room.
Let's take a look at some steps needed to complete your makeover as quick and easy as possible:
1. Assess the condition of your home.
Before making any big changes, it's important to assess the state of your home and determine whether there are any areas that need work. This might include inspecting for termites, replacing faulty wiring or plumbing fixtures, removing mould from wet areas like bathrooms or basements, and fixing any structural issues like cracks in walls or ceilings.
2. Clean up around your house.
While doing some repairs and renovations will be necessary, there's no doubt that a thorough cleaning can make a big difference in the overall appearance of your home. Don't forget to clean both the inside and outside of your house, including windows, carpets, furniture, and appliances. A smart move would be to hire a skip to get rid of all the building rubble.
3. Repaint your walls.
One of the quickest and easiest ways to change the look of your home is to repaint the walls. You can opt for a new colour scheme that coordinates with your furnishings or go for a completely different look altogether. If you're not sure where to start, ask for help at your local paint store or hire a professional painter.
4. Replace old flooring.
Another way to give your home an updated look is to replace your old flooring with something new. This can include hardwood, tile, carpet, or even linoleum, depending on the style and feel of your space. It would be wise to keep resale value in mind when making your selection, as well as any durability concerns if you have pets or small children.
5. Update your lighting fixtures.
Lighting fixtures are one of the most visible aspects of any space, so they can make a big difference in how your home looks and feels. Consider replacing old lamps or light bulbs with newer models that fit better with your decorating scheme. You might also want to install some under-cabinet lights or add a dimmer switch for more control over the mood and atmosphere of each room.
6. Add decorative touches like artwork and plants.
To give your home an extra dose of personality, consider adding some decorative touches like artwork, plants, or accent pieces. You can opt for traditional framed prints and oil paintings or get more creative with modern sculptures, 3D wall art, or unique lighting fixtures. Another great option is to look at throw rugs or, specifically, cowhide rugs; you can check them out here: www.cowhiderugslondon.co.uk/about_cowhides. 
7. Update your window treatments.
Window treatments are another way to give your home a facelift without making major structural changes. Consider investing in new curtains, blinds, shades, or shutters to help achieve the perfect look for each room in your home. It comes in handy when you want to update the look of your room but aren't ready to commit just yet.
8. Upgrade your appliances and hardware.
One of the most expensive aspects of any renovation is replacing old appliances and other household items like faucets, doorknobs, bathroom fixtures and light switches. If you don't have the budget to replace everything at once, try focusing on one room or area of your home and then gradually update other areas over time.
9. Insulate your home.
Another big project that can make a big difference in both the comfort and energy efficiency of your home is insulation. By adding insulation to your walls, ceilings, and floors, you can help keep your home warm in the winter and cool in the summer, which can lead to lower utility bills. In this economic climate, anything you can do to save money is a bonus.
10. Add or update your home security system.
Depending on the area where you live, it might be a good idea to install a home security system to deter crime and protect your family. These days, there are all sorts of systems available that offer features like video surveillance, motion sensors, and remote access via smartphone or computer. A doorbell with a built-in camera and two-way audio is also a great way to have an extra set of eyes and ears in your home.
11. Add new smart home features.
The latest trend in home renovations is adding new "smart" components to your home that can help you control things like the temperature, lighting, music, appliances, etc., through a single networked device like a tablet or smartphone. This might include investing in devices like smart thermostats, automatic window shades, or even whole-home audio systems.
12. Install new energy-efficient LED lights.
Going green isn't just about protecting the environment; it's also about saving money on utility bills and creating a healthier living space for yourself and your family. By installing energy-efficient LED lights, you can help lower your carbon footprint, reduce your dependence on fossil fuels, and create a more comfortable home.
13. Upgrade your plumbing or HVAC system.
Another big project that can quickly transform the look and feel of any space is updating your plumbing or HVAC system. This might include replacing old water heaters or furnaces, installing new showerheads or faucets, or upgrading pipes or ducts to make sure they are in good condition. The benefit of this type of project is that you can often do it yourself, which can save you money on labour costs.
14. Get a professional consultation from an interior designer.
If you need some inspiration for ideas on how to transform the look and feel of your home but aren't sure where to start, it may be worth investing in a professional consultation from an interior designer. These experts can help you understand all of your renovation options, develop a plan for the work, and help you stay on budget and on track throughout the entire process.
15. Remember to invest in home maintenance and repairs regularly.
No matter how beautiful your newly renovated home may be, it's important to keep up with regular maintenance and repairs throughout the year. This might include things like routine cleaning and vacuuming, fixing any small cracks or damage as soon as you notice them, and scheduling annual professional inspections for major systems like water heaters, air conditioners, or furnaces. By prioritising these little tasks now, you can help ensure that your beautiful new renovations continue looking great for years to come.
There You Have It
Making over your home can be a big undertaking, but it doesn't have to be an overwhelming one. By taking things one step at a time and following these simple tips, you can make sure your next home renovation project is a success. Whether you are looking to make a small or large change to your home, there are plenty of ways to easily and affordably give your space a complete makeover. Just follow these steps and get started today!
Join Us!
Sign up today to receive a FREE printable guide to decluttering ANY space and monthly emails packed with inspiration to help you on your tidying journey