Leaving your rental property and buying your first home is always an exciting time. You finally own an asset that should increase in value over time and you feel a greater sense of permanence. The only issue is that you need to create a budget for the endeavour that includes all the costs and expenses you will incur. With that in mind, there is some information below that should help to ensure you don't overlook any of the essentials. Use this article when planning your budget, and you should manage to focus on the important things and avoid making expensive mistakes.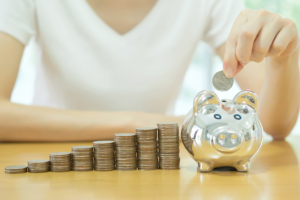 Costs before you leave your current property
There are lots of costs and expenses to consider before you leave your current home. You might need to pay for building assessments on your new house, end of tenancy cleaning, estate agency fees, legal fees, and much more. So, do yourself a favour and take a few hours to sit down and make a list of everything you will need to pay before you can pack your things up in a van and move to your new home. Always ensure you overestimate costs and keep a rainy day fund in case you overlook anything significant.
Costs incurred when relocating
Which costs you incur when relocating will depend on your approach to the process. Lots of people decide to hire professional moving specialists to pack their belongings, put them in a truck, and transport them to the new house. If you want to do that, it makes sense to call a few different companies in your local area to obtain some quotes. You can also call removals specialists in the town or city to which you plan to relocate. You might discover companies in that area provide more affordable services. Compare the quotes, and sort the wheat from the chaff. Don't forget that moving companies will do ONLY what they say on the tin – move your belongings. Decluttering before you move is worth its weight in gold as it will save time and stress.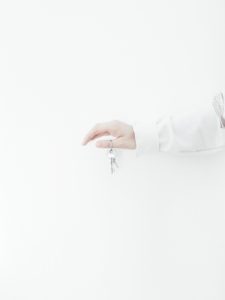 Costs when you arrive in your new home
Most people will choose to renovate their new house when they finally get the keys. That could mean you spend thousands of pounds on decoration work, and you might even think about converting the garage or attic. Some people invest thousands in home security too. You are the only person who can decide which jobs you want to undertake and which you should leave for another time. Again, make a list, research the potential costs, and then overestimate as much as possible. That way, you should never run out of cash when you need it most.
---
Now you know about some budget essentials you need to consider before relocating to a new house; you should manage to make light work of the process. The worst thing you can do is overlook something vital because you might struggle to cover the cost further down the line. So, make sure you leave no stone unturned. Take the time to speak to friends and family members about their experiences relocating if you have any concerns. Hopefully, those people will let you know if you've forgotten to include anything in your budget.
Good luck with the relocation and owning your first home!
Join Us!
Sign up today to receive a FREE printable guide to decluttering ANY space and monthly emails packed with inspiration to help you on your tidying journey