Budget Friendly Ways To Improve Your Kitchen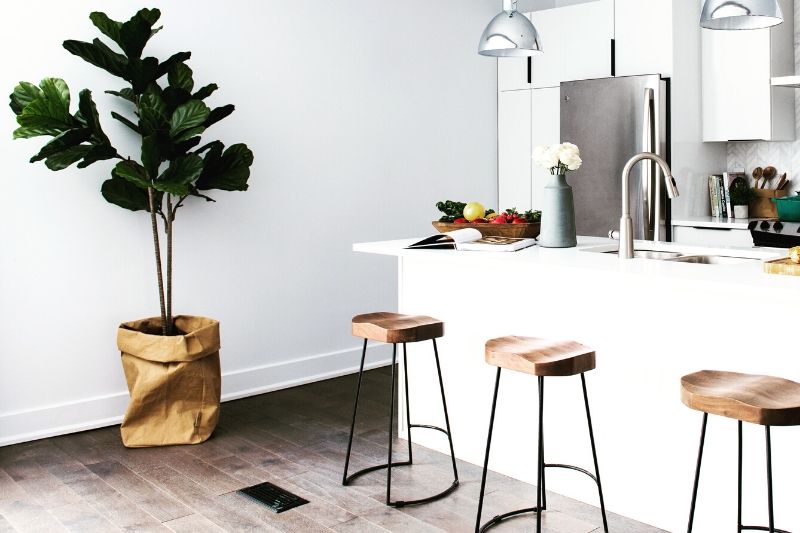 Are you interested in renovating your home? If so, then the kitchen is a great place to consider some changes. With the right steps, you can guarantee that your kitchen can look fantastic and the best thing is that simple tweaks have a huge effect. Unfortunately, some kitchen renovations can be quite expensive and if you're looking for budget-friendly ways to improve your kitchen, you might be worried this isn't going to be an option for you. However, with a little creativity, it's possible and we've advised these simple changes to our clients in the past. Here are some great choices that you can explore to boost the decor in your kitchen space. 
---
Sort Niggling Problems
Kitchen drain stoppages are probably one of the most common kitchen drain problems that service plumbers come across. This particular type of drain obstruction is widely caused by food leftovers or food particles that go down the kitchen drain when dishes are washed. It's important to nip this issue in the bud or it can really impact your kitchen environment. Also, compost food or use a separate good waste bin to avoid putting any down the sink and use a sink strainer as well as have regular plumbing maintenance.
---
Use Lighting 
You might want to start by thinking about adding some new lighting to your kitchen. We know that some lighting changes are going to be quite expensive. However, this won't always be the case. You could, for instance, consider investing in LED tape lights. We think the kitchen is one of the best places to use LED tape lights because you can add them to the bottom of the cabinets and ensure that different areas of your kitchen stand out beautifully. You might also want to think about putting them around shelves. Using this feature, you can accentuate virtually any area of your kitchen. 
---
Add An Extra Layer To The Floor 
You might find that your floor in the kitchen is looking a little worn, dreary or worse for wear. If that's the case, think about improving it with a new cover. For this, you can consider epoxy resin. When applied correctly, epoxy resin can give your kitchen floor an aesthetic that is similar to glass or even water. It can look absolutely remarkable. 
---
Change The Doors 
You might also want to think about changing the doors of your cupboards and cabinets around the kitchen. In doing so, you will be able to make sure that you avoid the expensive tear-out but still completely alter the aesthetic of the room. You can sand down the surface of the cupboards, then paint them to give them a completely fresh look. You can also re-varnish them. One of our recent clients recently repainted her kitchen cabinets a high gloss white (from brown). The whole room looked transformed and she saved herself the cost of new fixtures, as well as gave outdated cupboards a new lease of life. 
---
Little Details 
The little things count when thinking of budget friendly ways to improve your kitchen. You might also want to think about using different handles for your kitchen cupboards. This is again going to make the room look like a completely different space. You'll be amazed by the impact a change like this can have on the overall look and feel of the room. Why stop there? You could also think about changing the taps on the sinks, the light switches, door knobs and light fittings. It's a great way to update to a modern style, change the colour scheme or just get the look of a brand new kitchen without the price tag. 
---
We hope this helps you understand some of the best ways to improve the aesthetic of your kitchen, even when you are on quite a tight budget. Don't forget, the kitchen is one of the most important rooms in your home, particularly when it's time to sell. It could be the key to getting the fantastic property sale that you want at the right price. 
Join Us!
Sign up today to receive a FREE printable guide to decluttering ANY space and monthly emails packed with inspiration to help you on your tidying journey