Is Your Car Left Out In The Cold?
Of those of us lucky enough to own a garage, less than half keep their cars in it!  The reason of course is because they are often too full of other stuff!
But this can leave cars at greater risk of break-ins and even negate insurance claims. So spending a day clearing the garage may not be highest on the list of temptations BUT it's a necessity. Luckily, I've created a structured, foolproof guide to sorting this space.  You never know – it might even be fun!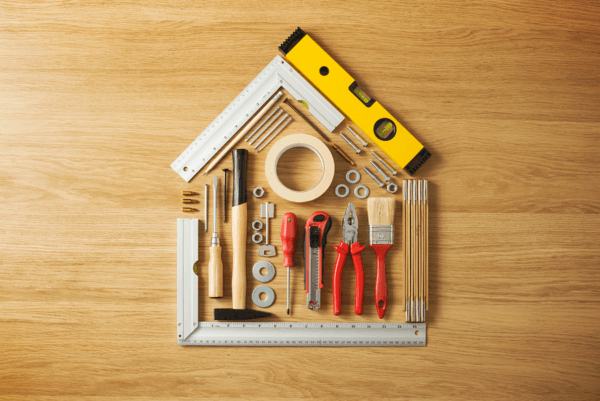 1) Don't try to sort a space like the garage on your own! You need help (either from friends/family or a professional) so get others to assist or you risk exhausting yourself. However, it's best to get the job done within a day because you may well need to use outside space as a sorting area.
---
2) If possible get a piece of tarpaulin and lay it outside. Gather up everything (yes everything!) from the garage and place it there.
---
3) Use a stick to clear the cobwebs from the ceiling and give the garage a good sweep out.
---
4) Do a "quick toss" of things which are broken, useless or out of date and load the car for a tip run. Most recycling centres safely dispose of gas canisters, paint less than 10 years old, metal, wood, cardboard, soil, rubble, paper, broken electrical items, glass bottles, batteries, white goods and light bulbs. You can also take non-recyclable materials here. If you have petrol or other hazardous  waste you will need to contact your local council to arrange for it to be picked up.
---
5) To prepare for the 'deeper declutter', categorise possessions into groups of similar items. Ask yourself if you have duplicates and can declutter down to one. Will you really use each and every item in the future?
---
6) Bag up charity shop donations. For items that you no longer have a use for but which are donatable, you have a few options besides taking them to the charity shops: British Heart Foundation pick up furniture as long as it has the required fire safety label attached and will collect smaller items (including electrical items) too if you have more than a few. Some recycling centres have 'reuse' sections or you can think about whether animal shelters, homeless refuges or refugee camps could use your items.
---
7) Be wary of holding on to too much with the intention of selling it – you don't want it to still be there months of years down the line. However, posting a bargain on local Facebook selling groups, Gumtree and apps like Shpock can be an easy way to make some quick cash and get your items picked up quickly.
---
8) Think about storage. Use (labelled) plastic boxes not cardboard ones and use the wall space as much as possible with shelving like Big Dug   Screws and nails can be stored in smaller containers on the shelving to keep everything off the floor.  A peg wall is also useful in order to hang tools.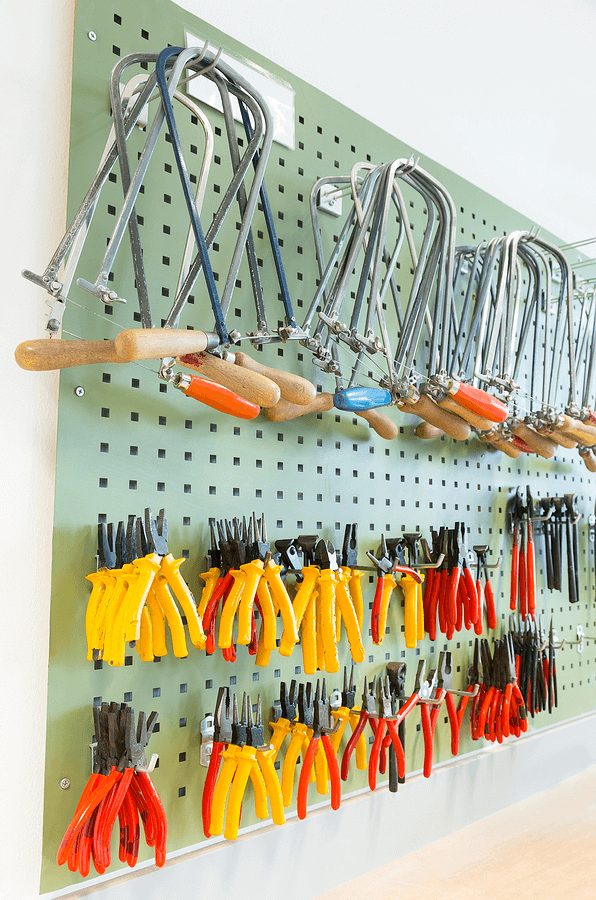 Does it all seem a little overwhelming to tackle on your own? Why not let me at it? Garages are one of my favourite declutter/organise projects! Email [email protected]
Join Us!
Sign up today to receive a FREE printable guide to decluttering ANY space and monthly emails packed with inspiration to help you on your tidying journey