Moving from summer into winter often leads people to spend more time at home. It's comforting to hunker down and create a cosy, warm space in which to relax.
There are all different kinds of ways you can make a change to your home for winter. You might make changes to the furnishings, lighting, or heating like purchasing designer vertical radiators. A lot of people like to decorate for Christmas and the festive period. There are many ways to do this, just make sure you give yourself enough time because there's nothing worse than having to decorate to a hard deadline of Christmas or the time you wanted to put the decorations up. You may find a tip here which can help you create a home to be proud of. If you let your imagination do the work they can help you on the right track to what works for you.
Focus On Your Living Room
It's the place you'll most likely spend all of your time in the Winter, depending on your living situation. There are a number of ways you can change it up for the winter. In the first instance, think about a colour change scheme. Look at the paint, and think about what colour would suit winter best. Changing the flooring is a good bet too. Whether you're looking at engineered wood flooring or carpet, this can bring a complete change of feel to the living room for the winter period. If you couple this with a newly painted ceiling and walls you're on to a winner. Price can be a stumbling block, so make sure you find the right deal at the right time. For some, a change to the living room is all that's needed. Others may want to enact more wide ranging changes.
Declutter
Darker nights and shorter days can make you more tired. So, it's important that you create a bedroom conducive to sleep.  Your focus will be on creating a calm, relaxing, revitalising space to relax. Really, how much stuff do you need in this room considering what it is used for? It's a space for simplicity. So, keep only essential items in bedside drawers, keep surfaces as clear as possible (perhaps using a tray to gather essential items on a dressing table). Invest in some wall shelving if you're short of storage space and go through your clothes. Consider packing away summer items and keep only clothes which fit and make you feel good in them.
New Furniture
Getting new furniture is an expensive change to make but it is certainly one worth going ahead with. Especially if you needed new furniture anyway. If you're looking around black Friday you may also get a steal. Just be careful, try not to fall into any of the black Friday pitfalls. It might have been cheaper at another point in the year, so if you're not desperate it might be worth waiting for the price to drop further. The furniture you buy can range from a sofa to coffee tables. Having these new items in your home can make Christmas more enjoyable, especially if you're having people over for a party or an event. Just try not to go overboard, especially if you're paying by finance or credit card. A dining table is another great addition for Christmas. Again, great for guests and Christmas dinner. 
Chanel your Feng Shui
You might not need to buy any furniture, you could just rearrange the living room. You might need to do this every year anyway to accommodate the Christmas tree, but if you don't, think about where else the tree could go. How could you make it stand out more in your living room. Move furniture around to see. Aside from accommodating the tree you can think about changing your home around for good. Move sofas and look at the focal point of your home. Can this be changed? If you go you can completely change the layout of your home and make it feel new and fresh. If you couple this with new furniture you're definitely on to a winner.
The Right Light
During the day time, let in as much sunlight as possible to boost mood and beware of painting northern facing rooms in dark colours. You can also use mirrors to further reflect light. However, in the evenings, rooms benefit from lamps, candles or fairy lights to create soft pools of light. These will create a warm ambiance which feels cosy and calm.
The Kids Bedroom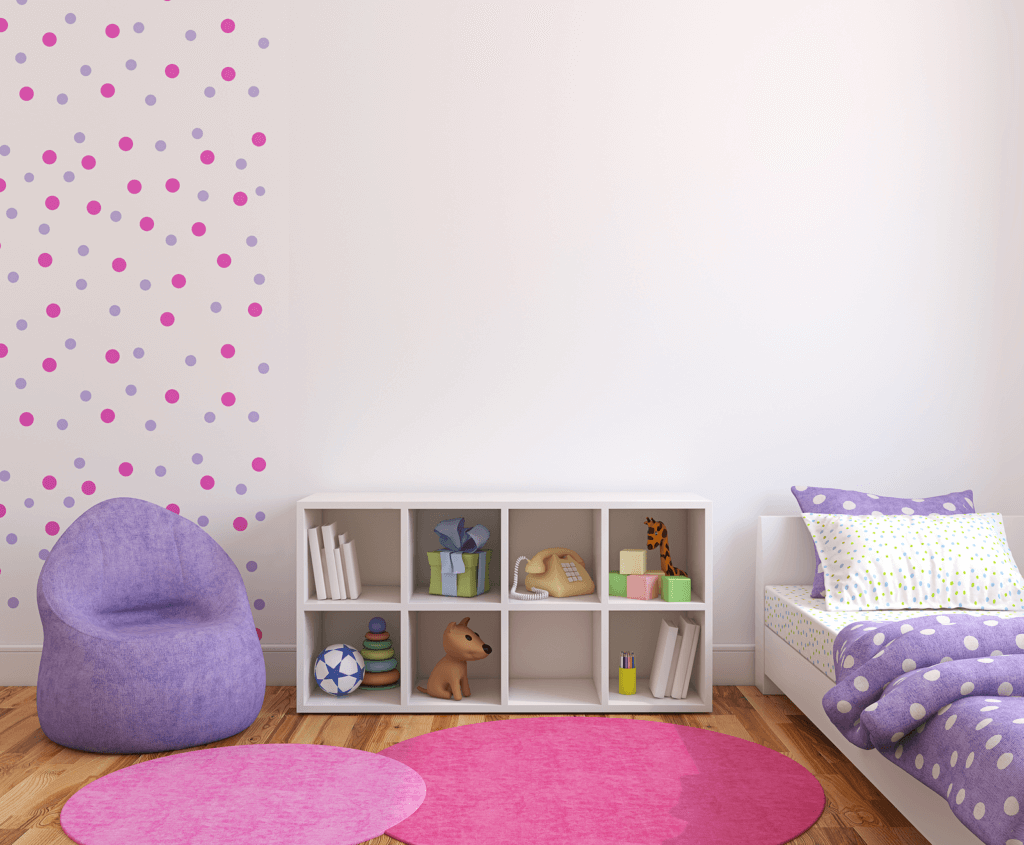 As they get older you'll be wanting to decorate their rooms. What better time to do this than Christmas where you can also use the excuse of decorating to get rid of older toys and make some room for the new. It can be a challenge, but in most cases your child will enjoy the new fresh room. Just be prepared for a battle in some cases, though remember, with christmas coming, you can always use that along with some excuse to go ahead and decorate. Be sure to ask them for their opinion and let them help out a little when decorating and you should be good to go.
New Windows
This is a great addition and will make the outside of your home look much better. Not only that, you'll also be saving a lot more energy, especially if your current ones are old and sub par. You can move from double to triple glazing or go for a new style entirely. Try to see this as an investment too, not just a purchase, because you'll certainly increase the value of your home increase with it.
Hopefully you will have gained some tips to change up your home for winter and are looking forward to relaxing in a cosy environment. If you need more joy from your home, decluttering and organising can help hugely. Contact us for help in this area.
Join Us!
Sign up today to receive a FREE printable guide to decluttering ANY space and monthly emails packed with inspiration to help you on your tidying journey