Choosing the right clock for your home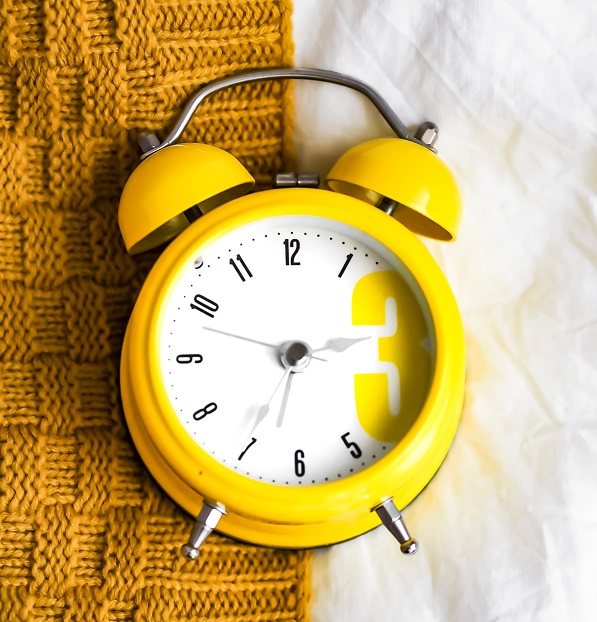 Clocks can make great decorative features in our homes as well as helping us to keep track of time. As home organisation experts, we often advise on the placement of furniture and accessories so we know that choosing the right clock for your home is important. Nowadays, clocks come in all shapes and sizes. The best clock for your home may depend on various factors including where you hope to put it, how often you'll look at it as well as the style of your home. Below are just a few tips to help you choose the right clock. 
Where to place clocks?
Clocks are most commonly hung on walls. It's best to hang them somewhere central without too much wall clutter around them (usually a living room, dining room or kitchen). The principles of feng shui state that a clock should always be hung facing north or north east for good luck – but if you're not superstitious you may want to ignore this.
You can also place clocks on mantle pieces, shelves and window sills. These tend to be smaller clocks with more of an ornamental purpose. They could be ideal if you haven't got much space left on the walls.
Clocks can also be placed on bedside cabinets. This could be useful for telling the time in the night (it saves you having to check your phone). Such clocks tend to be alarm clocks.
Finally, there's the option of a floor standing clock (or grandfather clock). These tend to be best suited for homes that have a lot of space and are definitely statement pieces. Hallways are popular options for these clocks. 
Analogue or digital?
Analogue clocks are the most traditional type and are usually battery operated. They tend to work flexibly with most types of decor. Unless you buy a glow-in-the-dark clock, you generally won't be able to see these in the dark (their one biggest pitfall).
Digital clocks are more a modern option, although as the history of digital clocks shows, they have been around for a while now. Digital clocks can be battery operated, although many are plug-in. A digital clock may look out of place among period decor and is better suited to rooms with a contemporary style. Digital clocks can be read in the dark, which makes them popular choices for bedside clocks. 
What colour and design?
Clocks come in all different colours. When choosing a colour, consider the surrounding decor. Neutral colour clocks are a safe bet and can stand out on a colourful wall. If your walls are white or grey, a bright red or blue clock might provide an eye-catching pop of colour. 
There are all kinds of wacky modern designs available when it comes to clocks. Some analogue clocks have no numbers at all and may not even be circular in shape – they could serve as a funky statement piece in a modern home. You can also buy clocks that are both analogue and digital. Best Wall Clock will surely give more info on what wall clocks will suit your home.
A more traditional clock may be better suited in an older home. This could be an antique clock if you're looking for a statement piece or perhaps a more minimalist analogue clock made of wood. Older pendulum clocks can be a fun feature if you've got the space
Don't forget multi function
Some clocks incorporate storage or shelving which can be very useful in compact spaces. There are also multi function alarm clocks which give you the time, date and temperature all in one place. And how can we leave out smart watches which you can connect to your phone via an app. Wearing one of these on your wrist allows you to read emails and messages on the go, track your heart rate, activity and about a million different things of your choosing.
---
We hope this article has helped inspire you to in choosing the right clock for your home.
Join Us!
Sign up today to receive a FREE printable guide to decluttering ANY space and monthly emails packed with inspiration to help you on your tidying journey