Amid the ongoing coronavirus pandemic, millions of people across the country have been ordered to stay at home and practice safe distancing. During these uncertain times, staying at home has its share of challenges as well as responsibilities that we're all continuing to navigate. From working from home, schooling from home, cooking at home, and keeping sane, chances are that your days are packed with new tasks. However, there are several other untapped opportunities that you can uncover within your home. There are so many DIY projects to keep you Busy During COVID-19 Pandemic! And completing them can save you money on external contractors, not to mention help you learn new skills and gain a sense of satisfaction.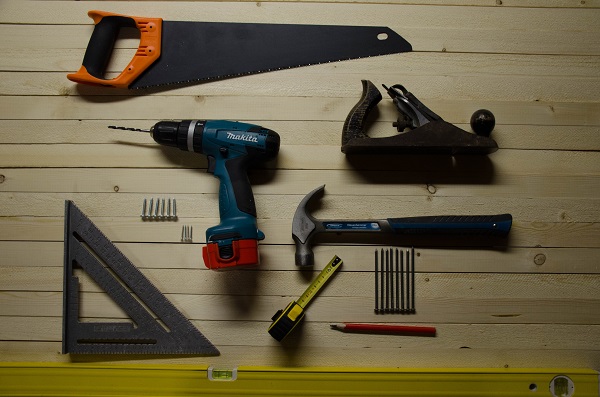 DIY projects to keep you Busy During COVID-19 Pandemic
Change the HVAC filter
When was the last time you changed your HVAC filter? If you use your unit year-round, you should inspect it and change the filter every three months. A clogged air filter will force your system to work twice as hard. When you replace the filter regularly, your unit will run more efficiently, and you can save on both energy and utility bills. Whilst you're at it, think of the other filters in your home that could do with a thorough clean – like the vacuum cleaner.
Paint the front door
If you want to add curb appeal to your home, consider painting your front door. Remember that it's the first thing that people will see every time they visit your home. Therefore, your front door should be a welcoming beacon. Whether it's your first time painting or not, you will be working from outside, which means that you won't be exposed to any fumes as you spend more time at home. You can choose a classic color if you haven't decided on the color to paint your front door. This can be a natural hue such as gray, black, or brown for a result that will withstand the test of time. And always pick the highest quality paint, if you are not sure what paint to pick read paint for wood guide.
Deep clean your bathroom
By now, you probably know that bathrooms are good breeding grounds for germs. The high moisture content makes the presence of microbial hazards unavoidable, especially with old bathrooms. Therefore, you may want to remodel your bathroom first. You can do this by simply installing new tiles. If you're wondering what tiles should you use for your bathroom remodel, you can renovate and decorate your bathroom with mosaic tiles, which are easy to install even if you don't have any experience.
However, even after installing new tiles, you may still need to deep clean your bathroom to keep it sparkling. Get into the habit of disinfecting all frequently touched surfaces. To stop the spread of the virus and other germs, start by deep-cleaning faucets, counter tops, doorknobs, and other bathroom fixtures – you might choose to keep cleaning equipment in different rooms to make this easier.
Replace discolored and worn out light switches
If you're deep cleaning the frequently touched surfaces in your home, you may have noticed that some of your light switch plates are worn out or discolored. You can easily new switch plates at your local electrical supplier. Replacing light switch plates is a simple DIY task that you can tackle on your own.
Final Thoughts
Whether you're cooped up with your loved ones, or you're all alone at home, you may be looking for unique ways to remain motivated when working from home. Use this quarantine time to tackle the above simple DIY projects that will transform your home into a comfortable and healthier haven.
Join Us!
Sign up today to receive a FREE printable guide to decluttering ANY space and monthly emails packed with inspiration to help you on your tidying journey