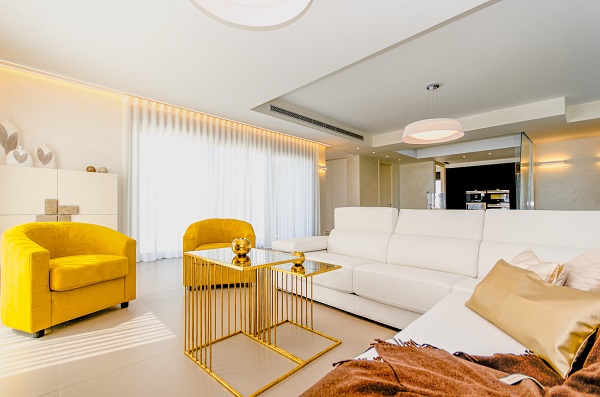 Perhaps when you first decorated your living room, you were happy with it. But as time passed, it may have become less interesting to you. Maybe you've even started finding it oppressively dull. And before long, you have a drab living room which could do with some TLC.
This post brings a message of hope to anyone who finds themselves in this situation. Drab living rooms are a reality. But that doesn't mean you have to live with them forever. Small changes in your setup can improve the excitement generated by your interiors considerably. 
---

Combine Vintage With Modern
Vintage living rooms can sometimes feel stuffy and pokey, while modern versions look too clinical and clean. Neither is ideal. 
So why not combine the two? That way, you can get all the visual interest of vintage design and the sleek lines of modern interiors. 
If your living room is currently entirely modern. Try adding some old-world charm by including an antique sideboard or chest of drawers. Look for textures that contrast with the standard neutral paints of contemporary interiors. 
---

Add Fresh Floral Designs
If your living room isn't quite attaining the aesthetic stands you expect, then try adding more floral colours and prints. 
Flowers have a unique ability to open up a room, make it feel fresher, and put you at ease. Plus, thanks to their vibrant colours, they're rarely neutral. Just adding some floral drapes or new themed wallpaper can dramatically change the feel of a room and transform it into something special. 
---

Place A Terrarium In Your Living Room
If your living room decor is acceptable but still feels a little drab, it could be because it looks exactly the same as everyone else. If that's the case, you might want to add a terrarium to create something completely different. 
Terrariums are essentially glass chambers for keeping wildlife. You could keep your pet lizard in one, but if you want to keep things simple, use it for plants online. This way, you can keep your indoor greenery looking stunning year-round, without having to periodically move it outside. 
---

Use Mirror Magic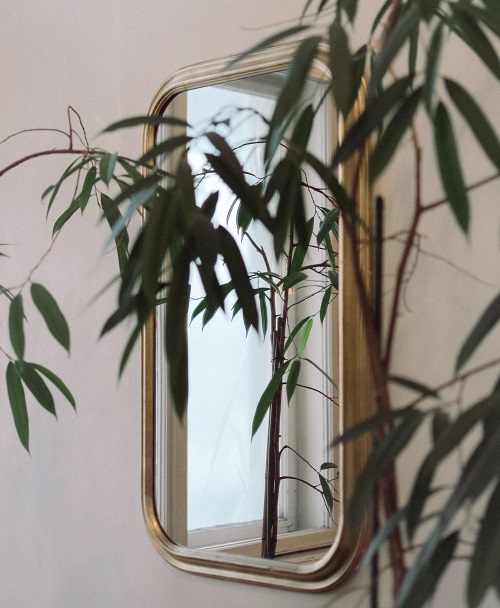 Still unhappy with your living room interiors? If so, try using a spot of mirror magic. Put a mirror on the wall opposite the main doors into the living room (usually from the dining room if you have one). Doing this will immediately open up space and make it feel more complete. 
Where possible, choose a unique, statement piece mirror. It should have an interesting design that immediately pops out from the wall. Try to find something that fits in with what you already own. 
---

Add A New Coffee Table To The Mix
Your living room could look drab if you're still centring the room around the TV. If you want that showroom look, rearrange the furniture around a glass coffee table instead. 
Don't worry: the basic concept is incredibly simple and something you see repeated over and over in magazines. You start by placing a rug in the middle of the room with the coffee table in the centre of it. Then you create concentric rings of furniture around it, with seating first, and then sideboards, cabinets, and TV stands up against the walls. 
It's important that you leave space around the backs of your chairs. This simple touch helps to elevate the room and make it feel lighter and more area. Don't worry if you don't have space to put seating on three or four sides of the coffee table. One is sufficient to create the same luxe effect.
---

Put A Desk Immediately Behind Your Sofa
This one is a little odd, but it really works. Adding a desk immediately behind your soft is a small touch that can make your living room more stylish and practical. It's a great place to keep your stationery, pay your bills, or provide space for kids to work. 
---

Add More Clocks
If your room lacks character, you could try adding clocks. Avoid the sort of bland clocks you find in the supermarket and, instead, look for bespoke or antique designs that add something new to your home.

Clocks can be a great addition to boring, bare walls because they can substitute for mirrors and paintings. If you can afford it, go big. A large clock is a statement piece. 
---

Change Your Storage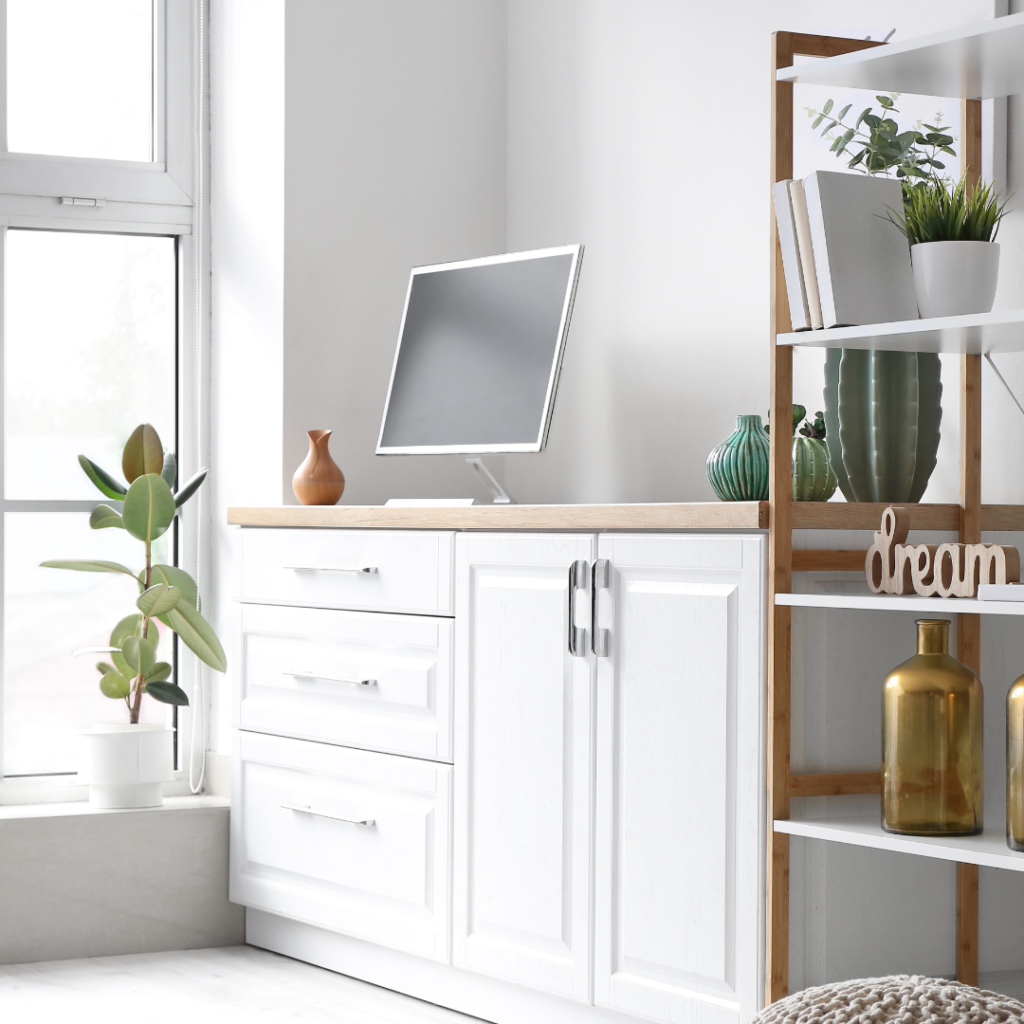 Sideboards, credenzas and buffets are essential to any living area, and ideal for keeping things like the phone book, telephone, bills and TV remotes safe. But sometimes, they can make the room feel a little uninspired. Many are flat pack. 
The good news is that you can replace these items of furniture with something infinitely more stylish. It just requires being a little more adventurous. Plenty of designers are out there, doing their best to make these routine pieces of furniture more interesting. Forget their functional side: just focus on finding something that suits your living room's interior. 
---

Use Oversized Wall Art
If you're still struggling to give your living room the oomph it needs, try hanging some oversized wall art on the walls (or even propping it up against them if it is large enough). Find artwork that matches your interior dressings, cushions and lampshades where possible. 
---

Fill Vases With Synthetic Flowers
Regular flowers look great and smell wonderful, but they have an annoying habit of dying on you when you invite guests over, even if you feed them. With synthetic flowers, you have no such issues. And the best bit? They look just as good as the real thing these days. 
---

Embellish Your Fireplace
In some lounges, the fireplace is the focal point of the room. But unfortunately, it can leave much to be desired, especially if it is a contemporary interpretation. 
Improving your fireplace is actually a lot easier than you might think. It just involves replacing the surrounding with something more attractive or ornate. There are plenty of options out there, including marble. 
---
---
You don't need to live with a drab living room and hopefully we've inspired you to make a few tweaks here and there.
Join Us!
Sign up today to receive a FREE printable guide to decluttering ANY space and monthly emails packed with inspiration to help you on your tidying journey