If you want to make your home feel way more comfortable or if you know that you are just not happy with the way that your home is right now then there are a couple of things that you can do about it. Why don't you take a look below to try and find out more?
Update your Bedding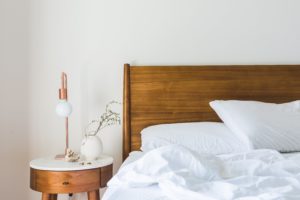 One thing that you can do is update your bedding. Try and opt for things like crisp cotton or even linen as this is great for in summer. In winter it's all about the flannel. Try and choose a fabric that will keep in the warmth or even consider folding a quilt or a blanket over on itself so that it's extra thick. Little things like this are great for those long, cold nights and it is also a great way for you to really make your home feel super cosy on the coldest of nights.
Put Your Slippers by the Door
It's always a good idea to keep slippers by the door. Why? So you don't get cold feet of course! As soon as you walk in through the door, you need to put on your slippers. When you do this, you can then be instantly comfortable as soon as you cross over the threshold. When you are able to make a routine of this, you'd be surprised at how much extra comfort you can add to your home and it can instantly make you feel warm and cosy as well.
Throw Pillows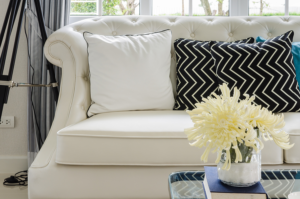 To make your home feel super cosy, it's a good idea for you to have big furry pillows or cushions. Try and have one or two of them on your couch or even try and have some on your bed. It's great if you can have a throw for your bed as well because when you are able to do this, you can then really make the whole room feel that bit more comfortable. Of course, if you aren't sure if you have the room or not then lower the amount of pillows you have or invest in some smaller ones. Either way, it's the small things that make a big difference.
Rugs are Your Friend
Rugs are ideal when you need to make your home feel more cosy. Giant rugs are great here but if you want to add some luxury to your home as well then consider Persian rugs instead. Rugs are even more required if you have a laminate floor because this will often give off a cooler impression when compared to carpet. Rugs also give you the chance to have longer fibres and a warmer feeling underfoot as well, and this is great if you want to add more comfort to your home.
So there are so many things that you can do to try and make your home feel cosier and you'd be surprised at how easy it is to get all of this done as well. The best thing is, you don't even need to break the bank to make it happen.
Join Us!
Sign up today to receive a FREE printable guide to decluttering ANY space and monthly emails packed with inspiration to help you on your tidying journey