Okay, okay, it's not even August yet….but there's nothing wrong with a bit of organisation and forward planning!
We're still in the middle of one of the hottest summers we've had in a long time, so the last thing you're probably going to be thinking about is the winter, especially not how you're going to prepare your home for it. But this is actually a really smart move, even though the days are still hot and (largely) sunny.
Ideally, you want to respond to the shift in season swiftly and be comfortable with the transition. You might be surprised at how much of an effect the weather and the outside environment has on your home, especially when it comes to a change in temperature.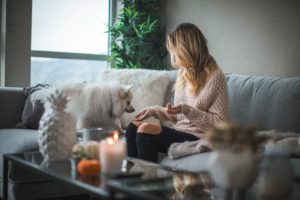 So if you're not sure as to what needs to change when the seasons go by, here are a few pointers in the right direction.
The Heating
During a hot summer, the last thing you're going to want to do is to have the heating on. But as soon as the weather starts to cool down, you will begin to miss the comfort of sitting by a warm radiator in the evenings, although you probably won't miss the bill every month. One way to cut down on how much you'll be cashing out on over winter, is setting it on an automatic timer to turn down throughout the night. And always remember to turn it off if you're leaving the house, as well as making sure all doors are closed to keep the rooms warm. Better still, use a system such as Google Nest, which learns your routines and makes your energy use optimally efficient. 
The Windows
If you don't already have double glazing windows installed in your home, then the chances are your home is very characterful but may be in need of an update. These are not only handy in the winter by adding insulation into the rooms, but they also drown out noise that you may be hearing caused by loud neighbours or a busy road. Not only that but they give you an extra sense of security and protection from any outside dangers you may have as they are a lot more difficult to break through because they're so much thicker.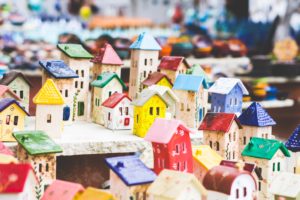 The Roof
Stand outside and have a look up at your roof to see if there are any missing or broken slabs. It isn't as serious during the hotter, drier months, but as soon as the temperature drops and you are faced with potential rain and snow, that can cause a real issue if your roof isn't up to standards by letting in cold air, as well as the risk of it collapsing if you have a lot of heavy snowfall. So if you are worried, contact a professional to climb up there and take a look. They will then be able to fix anything that needs it and give to peace of mind.
---
In the UK, the seasons seem to be becoming more….seasonal. So to ensure your home is the sanctuary it should be over Autumn/Winter, do some planning and take action in advance.
Thanks so much for reading!
A Tidy Mind x
Join Us!
Sign up today to receive a FREE printable guide to decluttering ANY space and monthly emails packed with inspiration to help you on your tidying journey