Fancy Wooden Shingles But Don't Like the Material's Characteristics? Try Painted Steel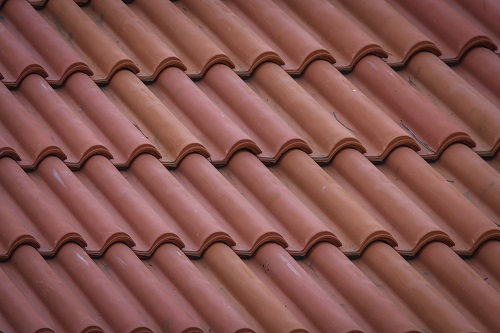 Several roofing materials are on the market these days. As a homeowner, you could try painted steel roofing. Choose asphalt shingles, standing-seam metal roofing, clay tiles, cedar shakes, composite shingles, concrete and slate to name a few of the possibilities. Asphalt and composite shingles are currently the most popular options. But a growing number of people are veering away from the norm. Many are drawn to the natural beauty of wooden shingles and all the benefits they offer.
Still, quite a few homeowners who would love to have wooden shingles or shakes on their homes are also leery of their disadvantages. They're also intrigued by the advantages of metal roofing but aren't fans of its typical appearance. Many are unaware they can have the combined benefits of both without having to deal with the downsides of either when they turn to companies like https://eriemetalroofs.com/.
Taking a Closer Look at Wood Shingles
Wood was one of the first materials to be used for roofing. In the early days, it was among the few options available. Even as new materials and products came to light, though,wooden shingles and shakes continued to remain popular because of their charming natural appearance and other benefits.
One of the primary benefits of wooden shingles is their versatility. Different types of wood can be used to make shingles, and they can be painted, stained, or simply treated and sealed to allow their natural character and color to shine through. Wooden shingles also offer a certain amount of longevity. When properly treated and taken care of, they can last 50 years or longer. They're treated with various components to make them more resistant to moisture, extreme temperatures, and fire. Additionally, their innate insulative properties make them an efficient roofing material.
Having said that, there are a few downsides to wood roofing. It's notorious for fading and losing its shape due to exposure to the elements and the sun's UV rays. On top of that, wooden shingles and shakes require a great deal of ongoing maintenance. All the time, effort, and cost can add up over time.
Exploring the Benefits of Woodgrain Steel Roofing
Painted steel roofing also offers a list of advantages. Since it's made of steel, it's completely recyclable. New steel roofs can be created using old steel roofing materials rather than having to rely on raw materials and consuming unnecessary amounts of energy for processing. Steel roofs can also last 100 years or more, making them a long-lasting alternative to wood.
Steel panels are available in a wide range of colors and styles. For those who love the look of wooden shingles, steel roofing can be made with grain patterns to look like wood. Because they're painted and covered with other finishes, they're not prone to rust. Woodgrain steel roofing can easily withstand hail and high winds as well. It also offers ample energy efficiency.
Making the Most of Your Roofing Investment
There's no denying that wood is a beautiful and beneficial roofing material. Still, making wooden shingles last as long as possible requires constant maintenance. Even then, they may not hold up to the hazards of exposure to the elements and severe weather.
Don't overlook your roof. Painted steel roofing offers all the benefits of wood and more but doesn't require the same level of upkeep. Not very long ago, this type of roofing left a lot to be desired in terms of appearance and options. But today, it can be designed to look like wood and other materials. This takes the advantages of metal roofing to entirely new heights.
Join Us!
Sign up today to receive a FREE printable guide to decluttering ANY space and monthly emails packed with inspiration to help you on your tidying journey