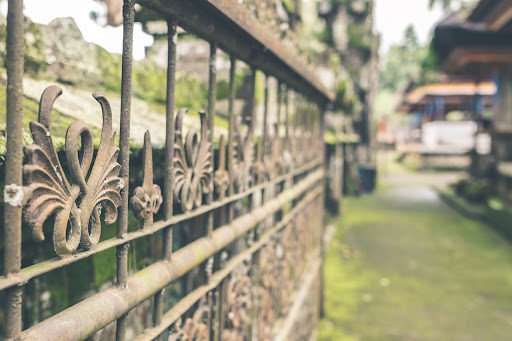 If you want to boost your property's value, improving the garden is one of the easiest ways to go about doing it. No matter if you are looking to sell your house soon or simply want to improve its curb appeal, you cannot go wrong with investing in some key garden improvements.
For starters, consider planting some interesting flowers or shrubs. A few well-placed trees can also make a big difference. If you aim for a bigger boost, consider adding a water feature to the backyard – a small pond or fountain should do the trick. Alternatively, you could invest in a greenhouse, a bigger shed, or a swimming pool. If you want to go all out, you could even add an outdoor kitchen or living area.
If that's something you're interested in, below, you will find a list of ways to improve your garden that will undoubtedly boost the value of your house.
Plant Some Flowers or Shrubs
One of the quickest and easiest ways to boost your garden's curb appeal is to plant some flowers or shrubs. Doing so will instantly add some colour and life to the space. Plus, it will make your garden look more cared for and well-maintained.
When choosing what to plant, make sure to pick well-suited species for your local climate and soil type. You should also consider the amount of sunlight that your garden gets. Once you have taken all of this into account, you can start planning your planting scheme.
In case you are not sure where to start, consider planting some roses, lavender, or daisies. These are all relatively easy to care for and will add a touch of elegance to your garden.
The huge advantage here is that you don't have to spend a fortune but can still achieve incredible results. You can also browse through coupon websites like Hey Discount to get special deals on plants, tools, or garden equipment to minimise the costs even further. The world is basically your oyster with shrubs and flowers.
Declutter & Organise The Space
Your garden is an extension of your home so keeping it tidy and organised can help it feel like a sanctuary. Begin by having a thorough clear out of items that you won't use, don't like or are broken. These things are particularly likely to be lurking in storage areas such as sheds, garages and outhouses. Donate what you can . Listing on reuse websites or apps can be a good way to do this or giving them away to excellent causes such as Tools With A Mission who refurbish tools and send them to developing countries. Ensure you bag up rubbish such as broken tiles and plant pots as well as garden waste. Consider whether you need more storage space such as a lockable unit or whether you can utilise space inside existing storage spaces such as peg boards on the wall of a garage or extra shelving in a shed. If you have pets, check out a post we previously wrote about how to create a pet friendly garden.
Add a Water Feature
Another great way to boost your property's value is to add a water feature to the garden. Water features are not only aesthetically pleasing but can also add a touch of luxury to your yard.
If you are looking to add a water feature on a budget, consider investing in a small pond or fountain. These can be easily installed and maintained and will instantly transform your garden. If you have a larger budget, consider going for a swimming pool or an outdoor jacuzzi instead!

Build a Greenhouse
If you are looking for a more long-term investment, consider installing a greenhouse. Greenhouses are great for keen gardeners as they provide the perfect environment for growing plants, vegetables, and fruits.
Not only will a greenhouse boost your property's value, but if you are not looking to sell your house in the near future, it will give you the opportunity to grow your own food. This can save you a lot of money in the long run, as well as provide you with fresh, healthy produce.

Add a Shed
To add a bit of practicality and functionality to your garden, it's an excellent idea to build a shed. Sheds are perfect for storing garden tools, furniture, and any other outdoor items. They can also be used as a workshop or hobby space.
When building a shed, make sure to choose building materials that are durable and weather-resistant. You should also make sure that the shed is big enough to store everything you have in mind, but not so big that it dominates the garden.

Build an Outdoor Kitchen or Living Area
If you are looking for a more luxurious way to boost the value of your property, consider building an outdoor kitchen or living area. This will create an additional living space that can be used for entertaining guests or simply relaxing in the summer months.
During the planning process, look for resistible and durable furniture and appliances, ideally designed for outdoor areas. Once you start implementing your DIY outdoor kitchen ideas, ensure the space is well-lit and can fit all your regular guests.

Invest in Outdoor Lighting
If you want to add value to your property without spending too much money, consider investing in some outdoor lighting. It will make your garden look more aesthetically pleasing and make it safer and more practical.
There are many different types of outdoor lighting available, so make sure to choose the right one for your needs. Solar-powered lights are a great option, as they are environmentally friendly and easy to install. LED lights are also a good choice, as they are long-lasting and energy-efficient.

Install a Fence
Last but not least, if you want to both add some privacy to your garden and boost the value of your property, consider installing a fence. Wooden fences are a popular choice as they are relatively easy to install and provide a natural look.
However, if you are looking for something more durable, consider investing in a metal or concrete fence. These types of fences will last longer but can be much more expensive to install.
---
In Conclusion
As you can see, there are many different ways to boost your property's value with some garden improvements. For instance, if you are on a tight budget, you could simply plant some flowers or add some outdoor lighting. If you have a larger budget, you could consider adding a water feature or building an outdoor kitchen or living area.
No matter what you choose to do, you are sure to see an increase in your property's value in no time! So, what are you waiting for? Get started on your garden makeover today!
Join Us!
Sign up today to receive a FREE printable guide to decluttering ANY space and monthly emails packed with inspiration to help you on your tidying journey