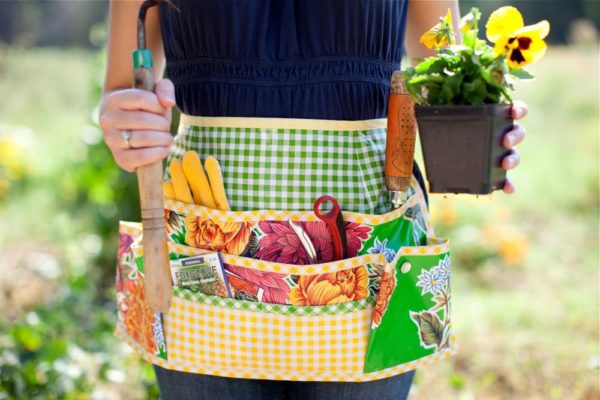 Garden parties are predicted to be the biggest trend for summer . Your garden must be ready to host these events! Or simply for you to relax and enjoy your environment. Read on for some advice on how to make your garden the most popular venue this summer. So let's get your garden summer ready!
Prep Your Garden                                                       
It is important to get your garden ready to host. This starts with prep work. If you have grass, ensure it's as healthy as it can be by using a quality lawn feed. Mow the grass and get rid of all of those pesky weeds. Check your fence for any necessary repairs. Clear out your gutters. Remember that your guests will likely be taking photos in your garden. Hide all your rubbish in the shed if need be! Get your borders and flowerpots looking fresh, plant some bedding flowers and deadhead any of the ones that are looking a bit worse for wear.
A Seating Area is a Must-Have  
A good host needs to have somewhere for their guests to sit and relax. A deck is a great place to have your friends hang out they can also add value to your home. If you do not already have a deck, they can be a fun DIY project, but make sure you have a plan before starting. Building a covered decking can give you some much-needed privacy.
Consider adding some made to measure gazebo side panels to spruce up your decking whilst adding some warmth for those cool summer nights. Specialised Canvas offers a totally customisable service where you choose the fabric colour and the number of windows you want. Simply give them the measurements and let them do the hard work. It doesn't stop there, however. There is also the opportunity to choose the shape of your gazebo as it would appear from outside. Style is important so take time on this decision. Some people would opt for a sloping top, whilst others like the opportunity of a zipped door. All in all, it makes for a perfect garden party or even just allows for some privacy in your own back garden.
Hone your BBQ skills                                                                                                                                                                        
Barbecues scream summer and if last year's weather is anything to go by, we are in for a scorcher. If you do not already have a barbecue, there are many options to choose from. Most models are either charcoal or gas. Typically, gas is easier as you just switch it on and you're ready to go. However, charcoal BBQs are often easier to move about as needed as they tend to be smaller, they also give your food that traditional smoky flavour. If you already have a BBQ, give it a good clean to get it ready for your first garden party of the summer. It is also worth buying a meat thermometer to check your food before serving as it can be difficult to tell when things are cooked through whilst barbecuing.
You will likely be spending a lot of time in your garden this summer and so it deserves just as much attention as any other space in your house. Read more tips for getting your garden post lockdown ready. Or tips on organising your outside space for pets.
Join Us!
Sign up today to receive a FREE printable guide to decluttering ANY space and monthly emails packed with inspiration to help you on your tidying journey