Tips for Getting Your Garden Post Lockdown Ready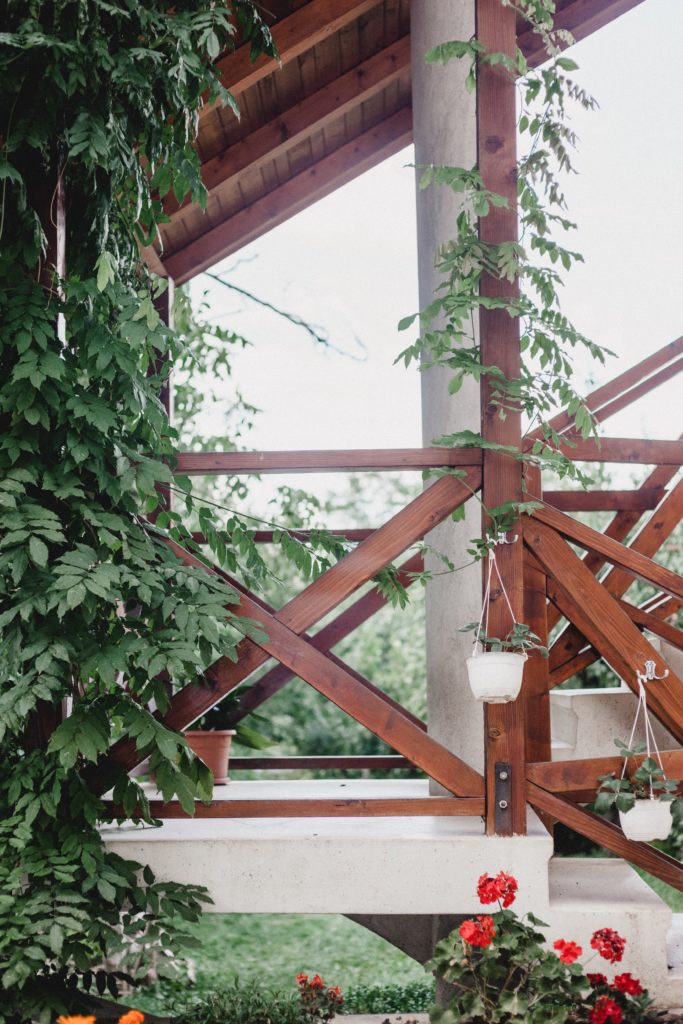 You're starting to question whether your friends are even real or if you've turned into Number 5 from the beginning of the Umbrella Academy because you've spent so long in isolation. Luckily, we're not there yet, and there are still plenty of signs that the rest of humanity is out there… phew! However, it doesn't change the fact that it has been a very long time since we got our mates together and had a good British bash. The good news is that there's some light at the end of the tunnel and what has felt like the longest winter on record is soon to come to an end, paving the way for a summer of hot sun and night-long BBQs in your garden post lockdown.
With your garden in its current state, you may not ready to be hosting anyone. As home organisers and declutterers we help clients enhance all areas of their home. The outside space has never been more important and you can make the most of what you have, matter how modest it may be. So, here are some helpful tips for getting your garden in tip-top shape for some much-needed outdoor frolics.
But They're All So Messy
Garden parties are messy events. Whether it's the children spilling drinks and getting every single garden toy out of the shed, or it's your mates spilling drinks and dropping food, it's always going to be you left to clear up the mess. This isn't so bad if it's on the grass or the flowerbed, but what if it's on your newly installed patio?
Don't worry, there's a solution! Create a low maintenance space and head over to Ecoscape UK and get a quote for composite decking. Their top of the range decking will get your garden off to a flying start, with its anti-stain technology and durable design, so you won't have to worry about anyone making a mess of your lovely outdoor space.
Maybe We Got Ahead of Ourselves
There's a chance that we jumped the gun there, but at least now we're not going into this worrying about the unnecessary mess. Before we worry about what sort of decking you need for your patio, you might want to get your garden ready because, chances are it's looking a bit dishevelled and overgrown at this point, and with the hot sun we've been having, we take any excuse to get outside. After all, gardening is an excellent form of exercise for those of us that need to get back on it.
Don't forget that some simple cleaning and decluttering in your garden area goes a long way to improving the aesthetics of your garden and getting it party ready. So declutter by clearing any leaves, mud and other debris and consider a pressure wash of any paving, walls and fences. You could also take the opportunity to declutter your shed, greenhouse or garage whilst you're at it – go on you know you want to!
Weed Control
Before you can do anything else in the garden post lockdown, you need to get those weeds under control and this is often the most important but time consuming tidying element. The best way to tackle the weeds in your garden to stay on top of them all year round as they terrorise your flowers and start crawling up the walls. However, you might have let it fall by the wayside with everything else going on in the world, and that's okay – time to bring in the big guns and get some weed killer.
Once the unruly weeds are out of the way, you can mow your lawn and get some pretty flowers put down in the garden.
Get Your Borders Sorted
Throughout the winter, and the summer sometimes, our gardens and fences are victim to brutal weather conditions – being battered by the wind and hammered by rain. Before the summer hits, and you invite your friends over, it's a good idea to make sure you revitalise your fences with a bit of paint.
Dust-Off the Cobwebs
As mentioned, it has more than likely been a while since you hosted people and got out into the garden, so you probably don't know what works. Now is the perfect time to get your garden equipment organised. Embrace the cobwebs and drag everything out of the shed and give them a clean. Gather all of your BBQ gear together and make sure everything is in good working order and replace anything your need to. If your mates are prone to adventure, you don't want them stumbling onto your filthy shed.
Finishes and Furnishings
Now that you've got your outdoor space cleaned up, weed-free, your decking installed, and painted your fence, it's time to think about putting in the final touches and grabbing yourself some furniture and outside decor – who doesn't love a trip to B&Q or IKEA (for a dose of those Swedish meatballs). You can be as creative as you like with this to get your desired atmosphere. Put in some cute fairy lights or a rustic fire pit to set the ambiance right throughout the warmer nights. Think about your favourite cosy beer garden, if you can remember that far back, and take ideas from them.
---
Just like that, you've got your garden post lockdown ready for the best summer we all need. What are you waiting for, get your gardening gear on and get yourself outside! The fresh air will do you a world of good and the hard work will pay off when you've finally got your loved ones back by your side. Read more tips to boost your garden space or other changes that can enhance your home.
Join Us!
Sign up today to receive a FREE printable guide to decluttering ANY space and monthly emails packed with inspiration to help you on your tidying journey