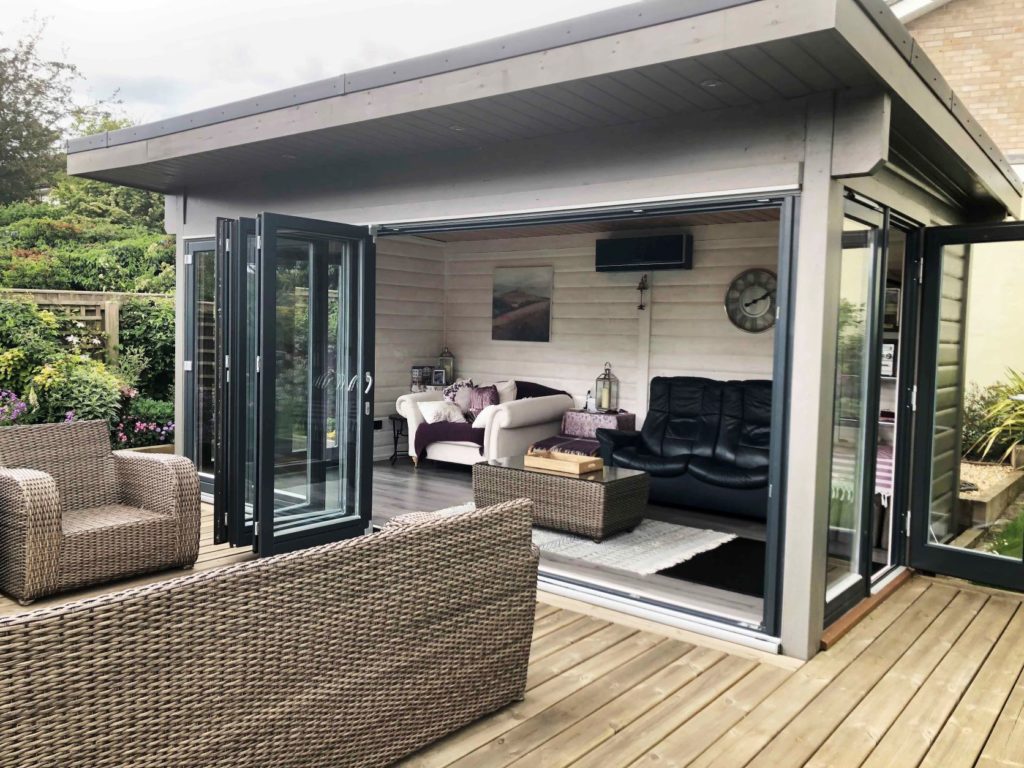 If there is one thing we have all learned during lockdown, that is that our homes should feel like our safe haven. A place where we can relax and enjoy the small things in life. Setting boundaries and creating dedicated spaces for different activities can help you keep your living spaces organised. Even if you don't feel like you have a great deal of free space, there are always ways to go around it! One solution that has become increasingly popular are garden rooms, specifically designed to add functionality to any home without the need to extend or renovate.
What is a garden room and what are its uses?
There are a variety of garden rooms on the market, starting from the lower-price range of rooms – more similar to a "converted garden shed"– all the way up to purpose-built luxury garden rooms and buildings. Log garden rooms in particular, are on the rise, as homeowners find it a great advantage to be able to use their room throughout the seasons. Log rooms and buildings are in fact built to last and, thanks to the high-quality materials used in their production, they are naturally insulated, ultimately keeping heating costs low too.
These rooms are the perfect addition to any garden as, unlike traditional extensions, they usually won't require you to obtain planning permission or buildings regulations. When compared to a traditional extension, it's also easy to see why a garden room would be the most practical and cost-effective option.
Norwegian Log is a pioneer in the production of log cabins and log garden rooms in the United Kingdom, using the traditional Scandinavian method of construction, building designs that can last a lifetime if properly taken care of. Another great advantage of garden rooms is the flexibility that comes with them; they can be repurposed and transformed over the years to keep up with your changing needs.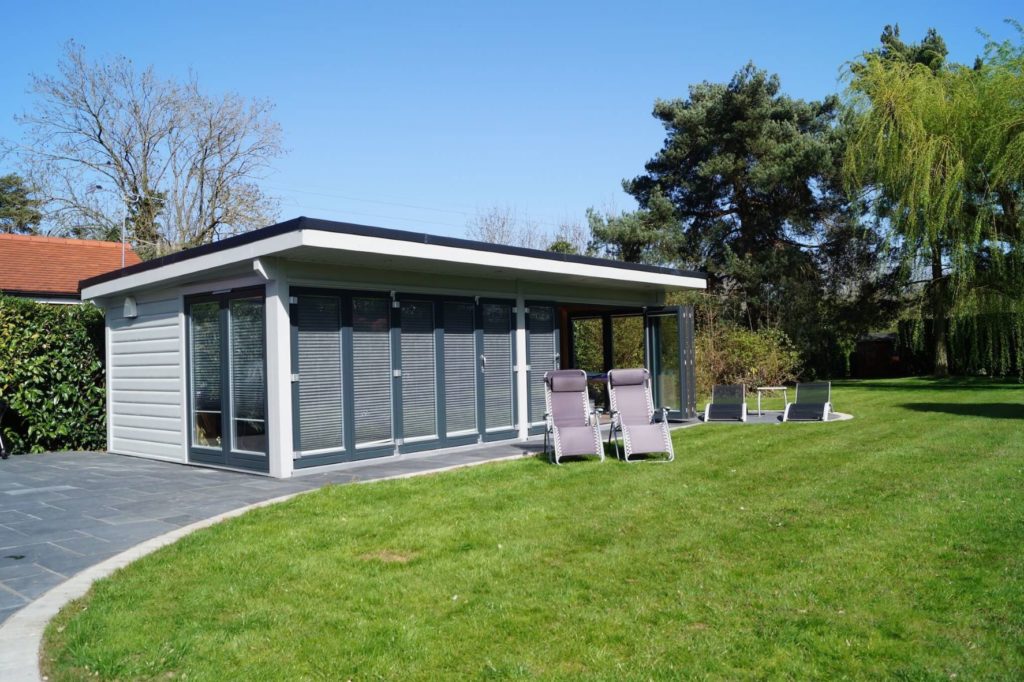 So, besides adding an extra room to your home, what are the main uses of a garden room?
Extra storage space – Who wouldn't love to have some extra storage space in their home? Being able to methodically organise all your belongings will allow you to declutter and organise your living areas, freeing up vital space within your home. By having a dedicated storage space, you'll be able to know exactly where everything is and easily access it when you need it.
Make family time exciting again – Having a dedicated space where you can spend quality family time together is something very valuable to most of us.  A garden room allows you to add a new dynamic to your home, creating a space that is entirely dedicated to having fun and spending time together. You can opt for a classic home cinema or go modern and choose to create a game room that will entertain adults and children alike!
Indoor Summer space – We all love a good BBQ in the Summer, however the weather in Britain can be quite unpredictable! Having a log room positioned at the back of your garden means not having to stop the party if a few drops of rain start coming down. And by choosing a design that features floor-to-ceiling folding doors, you'll be able to open up valuable outdoor space, giving your guests the opportunity to carry on having a good time while taking cover under your well-insulated, draught-free cabin roof.
Work from home without being at home – One of the main struggles workers have had to face during the pandemic was finding a quiet space to work from home without the interruptions that come with family life. Norwegian Log have produced a range of luxury garden offices that could put to shame the classiest of workplaces! Thanks to the interlocking log construction and double-glazed windows, their garden offices are suitable for year-round use, allowing professionals to work from home without the stress of having to find a spare room to hide in for their meetings. Working from a space that is separate from your home – although only a few meters away – will do wonders for your productivity, helping you set the boundary between your personal and professional lives.
Additional uses of garden rooms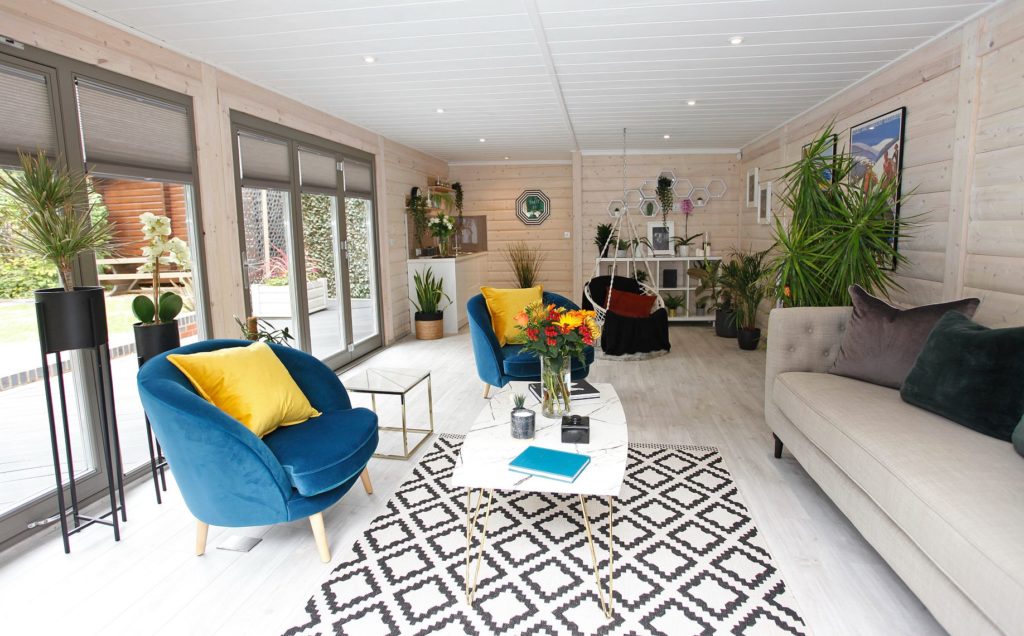 With over 25 years in the log cabin industry, Berkshire-based Norwegian Log have mastered the art of creating beautiful, yet functional designs, which can be adapted to a variety of different uses. Garden Rooms can also have more creative or fun applications; from garden bars or cocktail lounges to music studios or craft rooms.
A garden bar (or garden pub) is an ideal space to relax and unwind after a long week or to create an "adults-only" space where you can enjoy a glass of wine with a few friends without having to worry about driving home. If, however, you're looking for a room to express your creativity and spend some quality time enjoying a new hobby, then having a garden studio will allow you to do just that! Whether you want to add soundproofing and turn your room into a music studio or you're looking for a zen place to practice your new yoga positions, a garden room will naturally blend into its surroundings, adding valuable space to your home.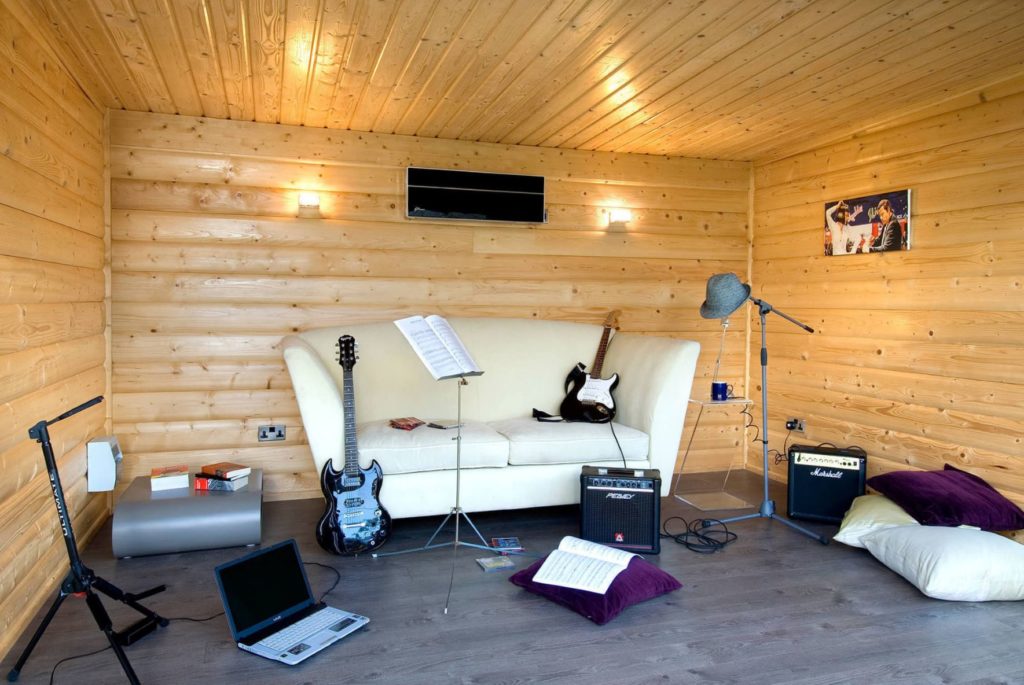 Garden rooms are a great way to organise and separate your living spaces so, if you want to gain an extra room without having to undergo a lengthy and costly home extension, why not consider getting a log garden room for yourself?
With plenty of styles and designs to choose from, you'll certainly find the perfect one for you and your family!
Join Us!
Sign up today to receive a FREE printable guide to decluttering ANY space and monthly emails packed with inspiration to help you on your tidying journey