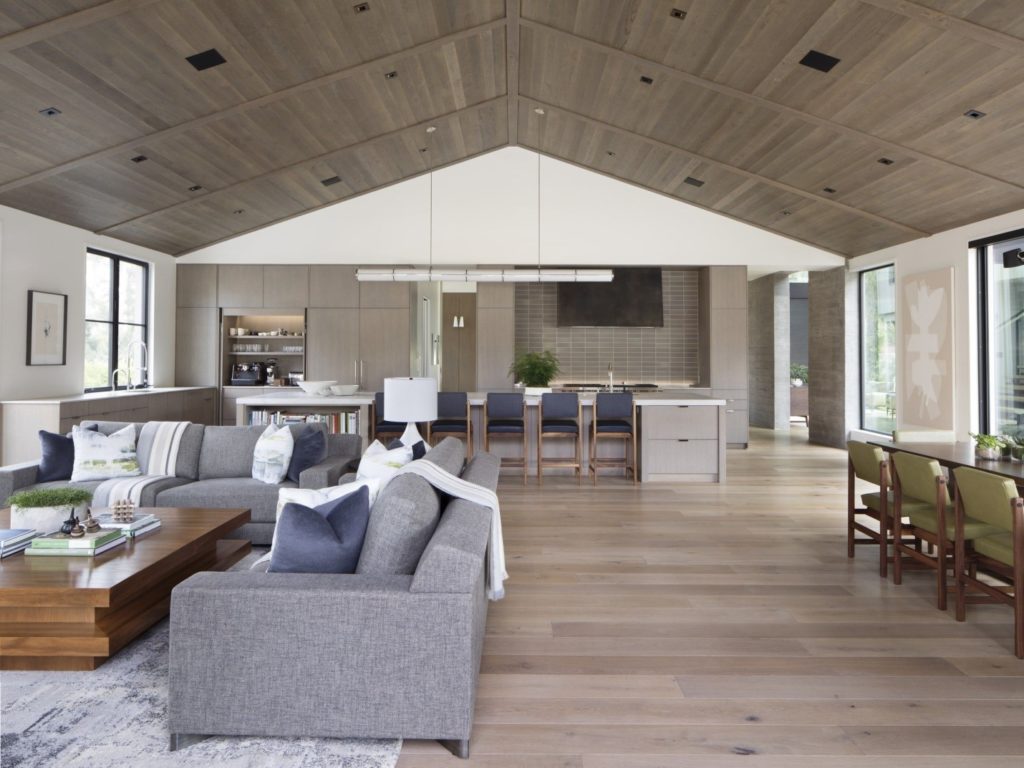 Home improvements enhance your home's comfort and functionality. They can significantly raise the value of your property. But we advise homeowners to exercise caution about the types of renovations and upgrades undertaken because home improvements do not increase property value in the same way. In the United Kingdom, outdoor renovations are among the most popular types of home renovations. Outdoor renovations comprise deck installation and landscaping. But the question that is frequently asked is, 'Is composite decking worthwhile?' 'How much does a composite decking board contribute to property value in the United Kingdom?'.
Some research studies carried out have shown that many buyers are attracted to lovely outdoor spaces. The reason is that outdoor spaces encourage outdoor activities such as recreation, entertainment and relaxation. A properly constructed, well-furnished backyard can provide an image of large living space. Since first impressions are vital in real estate, a deck addition can raise the worth of the property in the eyes of the buyer. 
Even if you do not intend to put your house up for sale later, it will be worthwhile to invest in a decking board because they not only enhance your home value but boost the cosiness and enjoyment. There is nothing more alluring than relaxing in a soothing and comfortable space after a stressful day at work.
How much value does a new composite decking add to a house?
Installing composite decking boards can enhance the value of your property and positively impact your outdoor space. Lots of composite deck owners have recuperated nearly all of their investment.
Some homeowners in the United Kingdom have reported a yield of over 58 per cent on their investment.
The reason for this is simple: composite decking boards have ease of maintenance and long-lasting benefits. Most brands guarantee a warranty of more than 20 years. As a result, composite decking is the most desirable option for homes in the United Kingdom. Composite decking is key to creating an inviting and cosy outdoor space because of its elegance and vibrancy. Another reason why composite decking is simply the best is that it is flexible and can be designed to match your home architecture and style as well as intended use.
The following are important reasons why installing a composite decking board can raise your property value in the United Kingdom.
Long lastingness
Composite decking is known for its unrivalled durability and superior strength. It is a fantastic investment with a guarantee of over 20 years of enjoyable, hassle-free use. It's no wonder composite decking owners enjoy over 60% investment returns.
Composite wood also has a tough, weather-resistant finish that blends with a more intricate and softer exterior, contributing to a lovely outdoor space.
Most composite decking boards are treated with ultraviolet protection to prevent discolouration and fading.
Beauty
Composite decking can make a dramatic difference in every area of your outdoor space. Decking boards can transform the appearance of your simple property's exterior into an elegant and luxurious one, significantly raising its value. 
Ease of maintenance
A major reason why it's is very appealing to homeowners is its low maintenance feature. 
It does not require a lot of upkeep. The boards don't need to be sanded, sealed or painted. It is built to withstand warping, weathering and pest attacks.
Simple installation
Installation is so easy that you can do it yourself in most situations. Most decking boards come with a new feature called the 'hidden clip system'. This makes for a convenient and simple installation.
Environmental friendliness
Composite decking is ideal for those who are concerned about the environment.
It is manufactured with reclaimed wood fibre and recycled plastics. These materials could have ended up in an incinerator or landfill.
Join Us!
Sign up today to receive a FREE printable guide to decluttering ANY space and monthly emails packed with inspiration to help you on your tidying journey