How should you clean your curtains?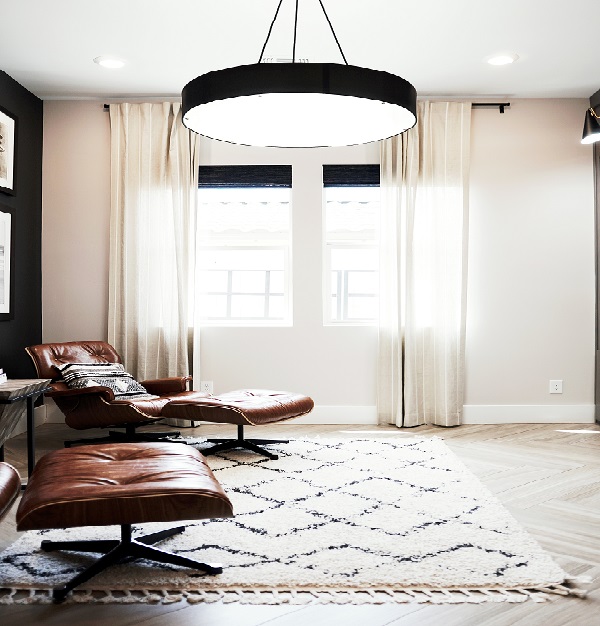 Often when people start a deep clean on their home, they'll wash the carpet, clean furniture and wipe down walls, but a lot of the time, they'll forget to wash their curtains. Why is this? Well, a large amount of people simply don't know that their curtains should be washed and even then, a fair few people still don't know how they should wash their curtains.
We spoke to a representative from Reynolds Blinds, and they said, "When cleaning your curtains, the first thing you need to do is check and read the care instructions so that you can know if your curtains need  to be washed or dry-cleaned. You do not want to treat your curtains in a way they are not supposed to be treated because they will get damaged and you might end up spending more money on buying new curtains.
As well as keeping them clean, regularly cleaning your curtains will keep them looking their best and prevent them from being damaged, so whether you have £10 IKEA curtains or fancy made to measure curtains, regularly cleaning your curtains will keep them looking tip top!
So, today, I'll walk you through how you should clean your curtains, how often you should clean them and let you know what you'll need.
How Often Should You Wash Your Curtains
This depends a lot on how messy you are and what room your curtains are in. With curtains in a spare bedroom, you can get away with only washing your curtains once a year. But for curtains in areas of your house that you spend more time in like your master bedroom or the living room, you should be washing your curtains once a month.
What Cleaning Supplies Do You Need To Wash Curtains
Cleaning your curtains should be a simple affair, you won't need a cupboard full of supplies for you to restore your blinds to tip top condition. But you will need the following items
– Vacuum cleaner with upholstery attachment
– Somewhere to soak the blinds (Big bucket or bathtub)
– Laundry detergent
– Iron & Ironing board
– Microfiber cloth
– Polish
You should have most of these items already in your home before you begin this, however if you don't have somewhere suitable to soak your curtains, you should get them dry cleaned rather than cleaning them yourself.
How Do You Clean Curtains?
Now that you know how often your curtains should be cleaned and what you need to clean your curtains, let's talk about how you should clean your curtains, lot's of you will think you can simply just put them in your washing machine, but washing curtains in a washing machine can cause the fabric to deteriorate and leave you with ruined curtains..
Cleaning your curtains is a very simple task, but will require some patience and good timing to do right. So here's how you should go about cleaning your curtains, step by step.
First, you'll want to take your curtains down from your curtain track or pole and lay them down flat on a clean floor. Then remove any hooks, weights, etc from the curtain.
Once the curtain is down, using the polish and microfiber cloth, wipe away any dust or dirt from the windowsill, the curtain pole and the sides of the window.
Once your curtain is laid out flat, attach the upholstery attachment to your vacuum cleaner and then gently vacuum both sides of the curtain.
After vacuuming the curtain to remove dust, you'll want to fill your bucket or bath with lukewarm water and mix in a small scoop of laundry detergent.
When all the detergent has dissolved, then place your curtains into the water to soak. Make sure not to rub or wring the curtains as this can cause the fabric to deteriorate.
Once you have soaked the curtains, drain the water from your tub.
After you've drained the water, thoroughly rinse your curtains, then squeeze the curtains to get rid of the water they're retaining, until the curtains are almost dry but still damp.
Once your curtains have been squeezed, gently iron top to bottom of the curtain on the back side of the curtain to avoid creasing the curtain.
Now hang up the curtains whilst they're still damp, so that they are stretch back to their normal position.
Once your curtain has dried, then add weights etc back to the curtain.


---
And there you go, you've just cleaned your curtains, well done you! Unfortunately, if you have blinds rather than curtains, this won't be much help to you as all blinds need to be cleaned differently, but luckily I found this awesome guide on cleaning blinds for you to check out if you have blinds instead of curtains.
Join Us!
Sign up today to receive a FREE printable guide to decluttering ANY space and monthly emails packed with inspiration to help you on your tidying journey