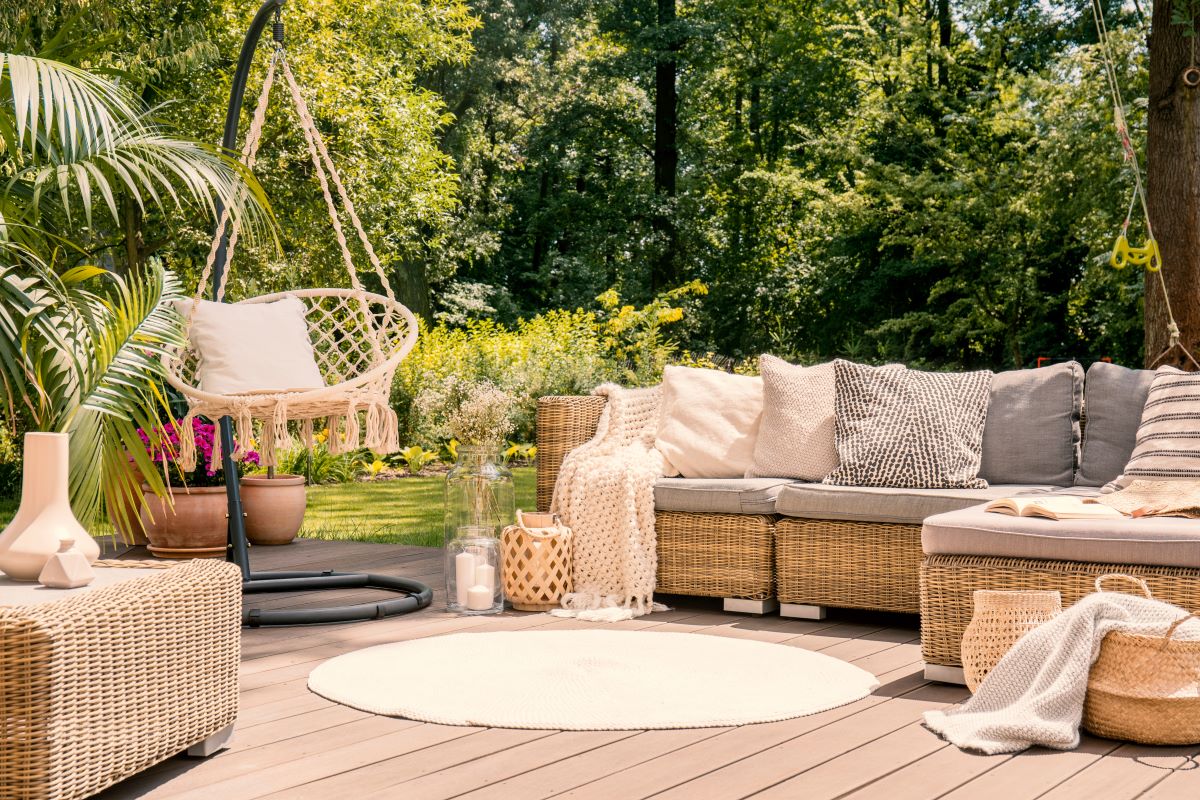 Does your yard exude tranquillity, or does it resemble a chaotic scene cluttered with plastic chairs and mismatched furniture? Imagine a serene space that blends seamlessly with nature, offering both comfort and style. If this is the idyllic outdoor haven you've envisioned, introducing the natural textures of rattan furniture could be your perfect solution. 
Whether you desire a cosy corner for morning refreshments, a chic area for entertaining guests, or a peaceful retreat from the bustle of everyday life, rattan provides an aesthetic appeal that harmonises with the outdoors while offering durability and low maintenance.  
 Stacking Rattan Chairs 
Incorporating stacking rattan chairs into your garden design is an intelligent choice, especially when dealing with limited space. This Tulip Bistro Set from Gardencentreshopping.co.uk comes with weatherproof stacking rattan chairs, so you can stack them out of the way to take up less space when storing them. They're made from aluminium, which makes them light enough to carry and stack (as well as being rust-poof).
Don't limit your imagination there. Rattan furniture pairs exceptionally well with other materials, such as stainless steel, creating a sleek and modern look. Stainless steel rattan furniture adds an industrial touch to your garden while preserving the natural appeal of rattan texture. The combination of the two materials results in a striking contrast, further augmenting the aesthetic appeal of your lawn. 
The Aesthetic Appeal Of Rattan  
As highlighted by flatpackhouses.co.uk, there are several factors to consider when selecting your outdoor furniture. These include your budget, the size of your garden and available space, as well as the quality and comfort of the furniture.  
Rattan is a timeless choice that effortlessly enhances your outdoor space, adding a rustic yet refined look that blends with the environment. Its intricate weaving patterns create a unique textural appeal that sparks visual interest.  
While traditional rattan is derived from a type of palm, modern variations such as synthetic rattan closely mimic the natural texture and colour variations, offering you the aesthetic appeal of natural rattan with superior durability. Thus, you not only gain the beauty of rattan but also a piece of furniture that withstands the elements and meets your individual needs and preferences.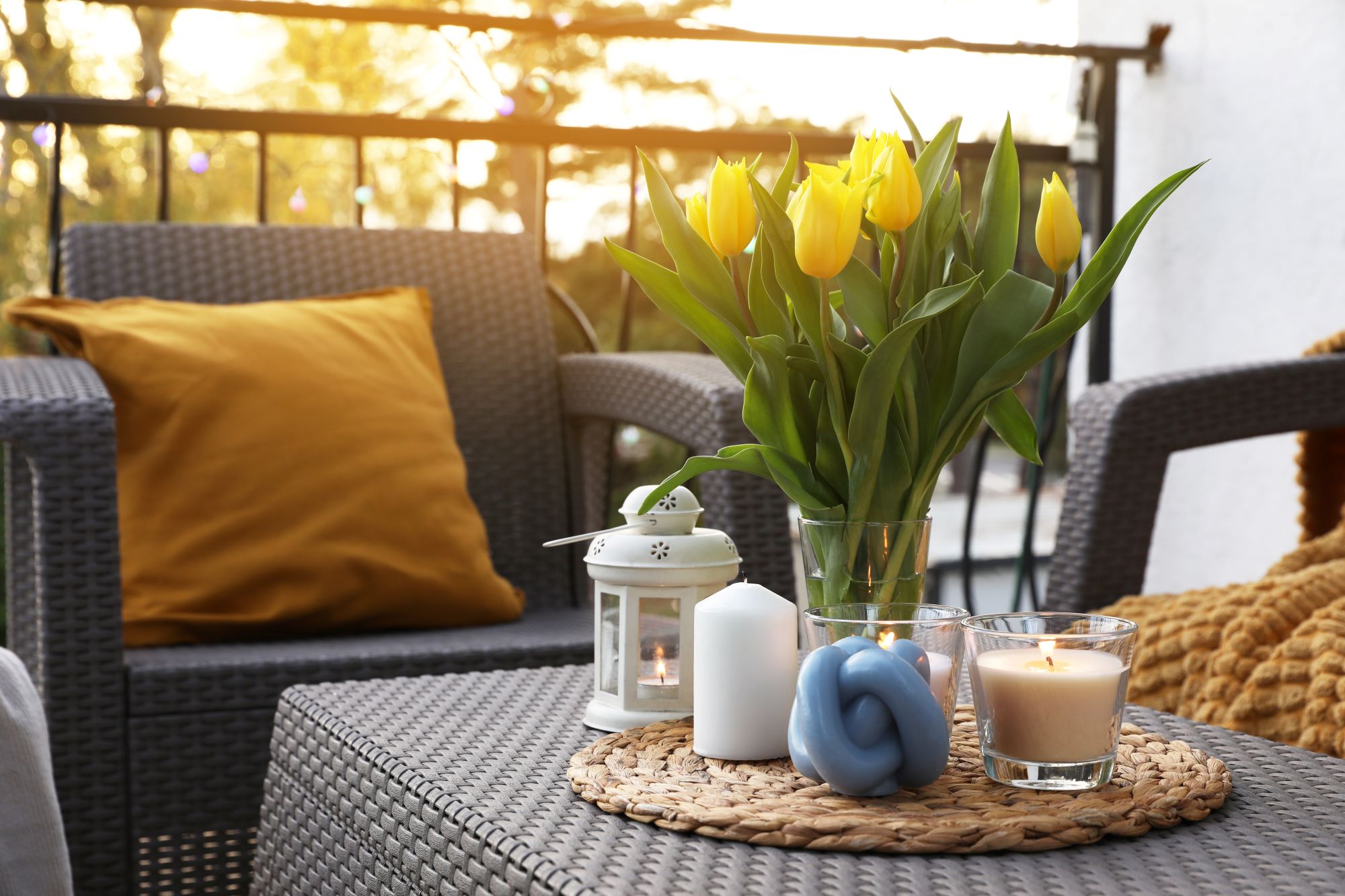 Choosing The Right Rattan Set For Your Yard  
Choosing the right rattan chairs and furniture is a crucial step to introducing rattan's natural texture into your garden. This decision goes beyond aesthetics; you must also consider your available space, your intended use of the area, and the specific needs of your household. 
Before making a purchase, take the time to measure your backyard. Think about where you want to place the furniture and how much room you have. It's essential for your furniture to enhance your backyard without making it feel cluttered. A compact rattan bistro set could be the perfect fit for a small patio, while a full dining set would be more suitable for a spacious garden area. 
Low Maintenance And Sustainability  
One of the key benefits of rattan chairs and furniture for your garden is their low maintenance requirement. Outdoor furniture must withstand the UK weather, and rattan's durability makes it the ideal choice. It simply requires an occasional wipe-down to keep it fresh and clean.  
Rattan is also an environmentally friendly choice. Natural rattan is a renewable resource, and there are synthetic options that are recyclable. By opting for rattan furniture, you're creating a beautiful relaxation space and contributing positively to the environment. 
Although most rattan furniture is weather-resistant, covering or moving it indoors during harsh weather can help prolong its life. Regular maintenance and protection from the elements will keep your rattan furniture looking as lovely as the day you bought it, providing a stylish and comfortable garden setting for years to come.
Comfort And Versatility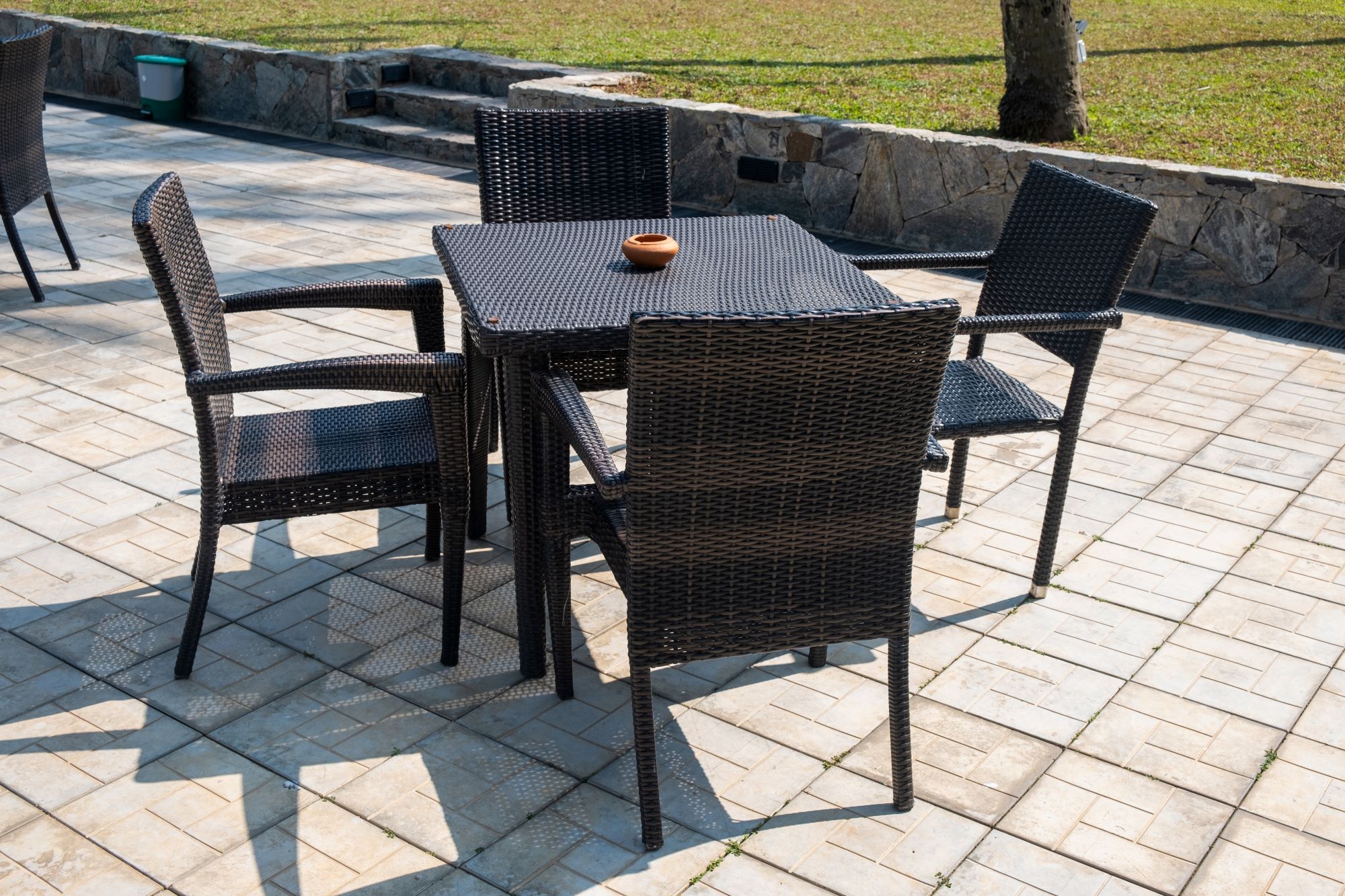 Rattan furniture offers more than just visual appeal. It provides exceptional comfort, making your outdoor area an ideal relaxation spot. With a range of options from lounge chairs to day beds, you can find pieces that balance comfort and style for your outdoor space. 
Rattan's versatility is another impressive feature. Available in a variety of colours and designs, rattan allows you to personalise your backyard to match your unique taste. Whether you're drawn to a vintage rattan rocking chair or a contemporary modular sofa, there's a rattan piece for any garden layout or theme. 
Wrapping Up  
Rattan furniture provides the perfect way to introduce natural texture to your yard. It adds a touch of rustic charm while providing comfort, versatility, and low maintenance. So, take a fresh look at your garden. It's time to let the inviting texture of rattan furniture make it a place you'll love to inhabit, come rain or shine. 
Join Us!
Sign up today to receive a FREE printable guide to decluttering ANY space and monthly emails packed with inspiration to help you on your tidying journey