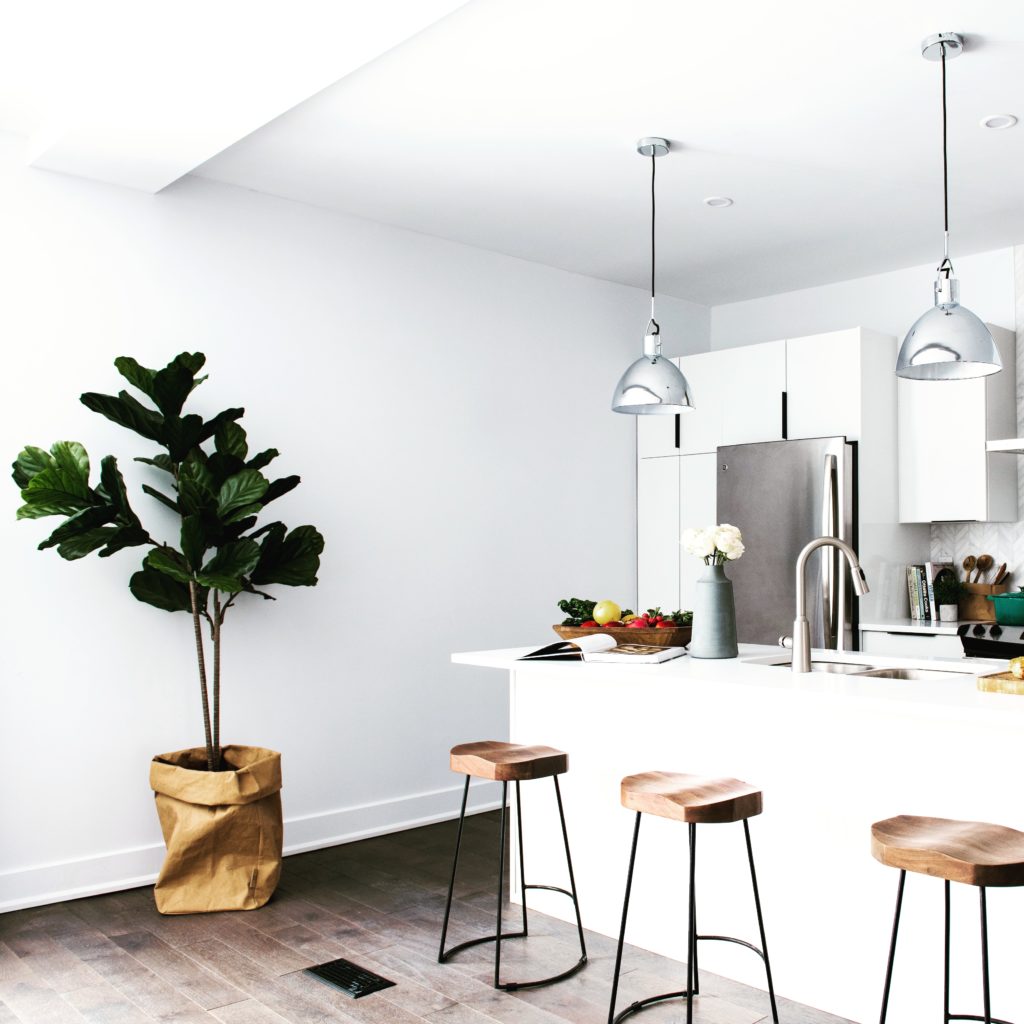 We all know how it feels to walk into a kitchen and feel right at home. A relative or a friend may have worked hard and want to show you their efforts, which can be inspiring. Once we feel that spark of motivation, it can snowball from there, but it would be a mistake to head straight to the nearest kitchen showroom without any ideas. Many people have found they get confused and overwhelmed this way. When is comes to thinking about how to create the perfect kitchen, it about ensuring you end up with the absolute perfect kitchen for you. Here are some tried and tested ways to go about this design challenge.
Clear Vision
Before you even begin you need to think about colours, what you DON'T like rather than what you do, eliminating design ideas that aren't for you, and how this space needs to work for you. Carefully consider what items you need to store in your kitchen and which ones you will need to be more accessible. For examples, if you are a regular baker, you will need to store the equipment somewhere where it is easy to use.
Creating a mood board or scrapbook of ideas can enhance this part of the process. It doesn't need even to be physical, many homeowners are looking towards apps and websites to help them collate their vision, and the great thing about this is that you can share it with others. Many a Pinterest board has brought life to an idea, and a colour scheme has brought people together on a project with excellent results.
Work With A Professional
Once you have your ideas and measurements in hand, it's always a good idea to pick a kitchen makeover company that can help you design your perfect kitchen.  Ask around and look for reviews from real people that can recommend someone great to you. In addition to this, choose a firm that uses 3D visualization services, such as Cadesign form.
3D visualization can be a game-changer when designing your kitchen because you can adapt it to look exactly like your home, show you the intricate detail and help you truly feel the design out before committing. Cadesign form's tools can help you to see your kitchen design before you start work and select the perfect solutions to suit your style, tastes and needs, so check that your kitchen design team use this tool before you hire them. Many large kitchen makers offer this tool and can use it, not only to help you create the perfect kitchen concept, but also to show you how it will look before they start work. When choosing a kitchen manufacturer, see if they offer this service before you commit to using them for your project.
Accessories and Storage
Once the kitchen's visuals and decorative aspects have been ironed out, the most important thing to consider is whether your kitchen will work for you, When it is filled with food and utensils, do you know where the pots and pans will go? Are there enough shelves for your cups? It would be best if you kept in mind these things, and you will thank yourself for it when you are putting all your belongings in their rightful place.
This also extends to your accessories. Ask yourself if they are ideal for your new kitchen if they work and most of all, whether they 'fit' both physically and metaphorically.
---
Nobody can tell you what the perfect kitchen for you is, there are many options, and we are spoilt for choice. But when it's right, you will be happy you planned and spoke to your professional designer before you got too far ahead with preparations. Just imagine the result and one day shortly you will find yourself cooking and socializing in your perfect new kitchen. Knowing that you created everything with your own needs in mind. It is a great feeling.
Join Us!
Sign up today to receive a FREE printable guide to decluttering ANY space and monthly emails packed with inspiration to help you on your tidying journey