The comfort and ongoing functionality of a home is so important. Although we primarily work with clients to declutter and organise their homes, sometimes, we see important issues surface. Clients may be burying their heads in the sand when it comes to these. But procrastinating can make the consequences more serious. In order to stop things getting worse, action needs to be taken! It's all part of creating the calm sanctuary you deserve.
Maintaining a home and making sure it stays in good and safe condition is an ongoing task. No matter the age or the seeming condition of your home, things can go wrong, things can deteriorate, and you can sustain damage due to unforeseen circumstances. One issue that homeowners can be faced with is water damage. Not only is this annoying to deal with, but the damage it can cause can be extremely extensive and costly to fix if not caught right away.
But how can you get the jump on potential water damage? How can you detect a water leak in your home before it gets too out of control? Here are some red flags you'll want to watch for, and some basic tips to use.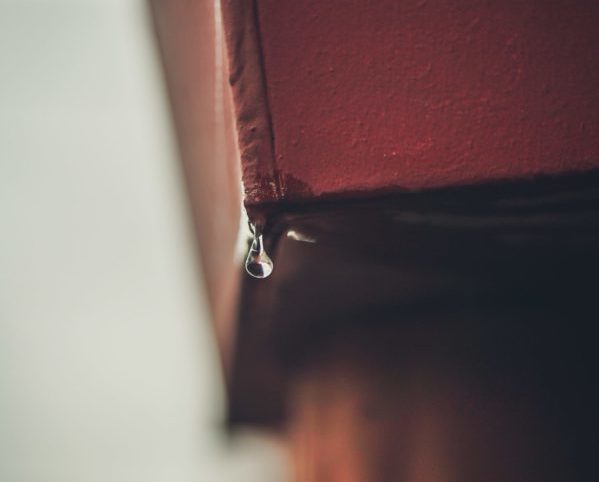 Your Water Bill is Suddenly High
One of the most obvious signs is your actual water bill. If you suddenly get a bill that is much higher than the typical amount, then you know something is going on. That 'something' is most likely a leak. A sudden spike in the bill that can't be explained by your actions is a cause for concern. Also, in this situation, check that you haven't accidentally switched on your immersion heater.
Floors Feel Damp or Wet
Another big red flag is that your floors feel damp or wet. It could be that you even start to see water pooling on the floor – which indicates a pretty substantial leak.
A Stain on the Ceiling or Dripping Water
Sometimes it's not the floor that acts as the red flag, rather it is the ceiling. If you start to notice a dark stain appear that grows larger over time, it could be a water leak. Dripping water from the ceiling can also occur and you'll want to move fast to collect that water with a bucket so it doesn't cause even more damage.
A Musty or Bad Smell
Some homeowners will start to notice a bad smell in one area of the home. If you can't find the source, it could be that you have a water leak and in fact, mould is starting to grow.
Make Use of Trace and Access Cover
It's also a good idea to take a closer look at trace and access, which is a certain type of cover that your home insurance policy may include. This cover will make it possible for you to bring in professionals to detect the water leak source and expose it, so it can be repaired.
Keep in mind that Trace and Access aren't included in all home insurance policies, so you'll need to take a closer look at yours. You can also get trace and access advice from Pinpoint, who will guide you through the steps you need to take if you suspect a water leak, and then come to your home to first investigate and then remedy the problem.
Don't Hesitate When You Suspect a Leak
The big takeaway with water leaks in the home is not to hesitate. If you have any suspicions at all, it's best to check it out immediately or call in a professional who can.
Join Us!
Sign up today to receive a FREE printable guide to decluttering ANY space and monthly emails packed with inspiration to help you on your tidying journey