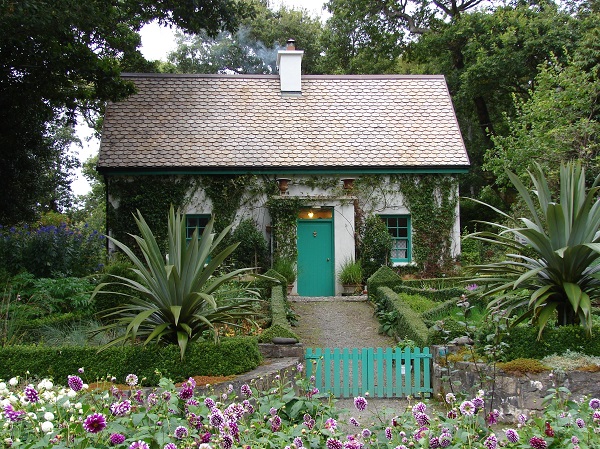 We all know how much of a difference a garden can make to a home, and we saw just how wonderful they were during the pandemic. However, unless you've grown up with a garden or lived somewhere with a green space before, it can all be a little intimidating. Most of us can muddle our way through making small fixes around the home, but the garden doesn't exactly come with a manual. However, there are some easy steps that you can take to turn your unruly garden into something beautiful, peaceful and a little more personal. Let's help you get to grips with your garden this summer!
Think About What You Want From Your Garden
This point might seem a little vague, but it's really important. For some people, the garden is just a patch of grass where they can hang their washing out when it's sunny. The rest of us want a bit more from it. Once you figure out what your dream garden would be, the steps towards achieving it might be very simple. Do you want to set up some flower beds to add a burst of colour to the space? Are you hungry for some home-grown fruit and veg? Or do you want to make it neat and tidy to allow for some post-lockdown socialising?
How Much Sunshine And Rain Are You Getting?
One of the most common issues that people face when they're trying to cultivate their dream garden in the UK is dealing with the British weather. Before you plant anything, make sure to find out what conditions they favour and plan the planting location accordingly. While there are measures that you can take to stop plants getting too wet, light is a trickier one to compensate for. Make sure that, if and when the next heatwave comes, you remember to water your plants. If you're really struggling to get the optimum conditions, it may be time to consider a greenhouse.
Invest In The Right Tools For The Job
Once you have a clearer idea of what it is you want your garden to be, it's time to start thinking about what you need in terms of kit. A good quality lawnmower is always a good investment, particularly if you've just moved into a property where the grass has not been well taken care of. If you're looking at growing vegetables, it may well be worth investing in some grow bags, and you should always do your research to make sure that you're buying the right feed and fertiliser. If you're looking for great deals on garden equipment and supplies, as well as kit for your home, check out freshdeals.co.uk. They work with a range of suppliers to get you the very best prices.
It's Not Just About The Plants
If you want your garden to be a social space in the (hopefully) brighter summer months ahead, then think about whether a deck might be a good fit for the space. Why not think about replacing that dusty old shed with a new model that could be a little getaway, or even a home office now that a lot of us are going to be working from home for a while. You could also think about installing a bird bath or a couple of feeders to bring in a little extra wildlife to your garden. Make sure you're giving them the right food before you put anything out. Remember that a garden is what you make of it, so don't let nerves hold you back from making sorting your garden this summer!
Join Us!
Sign up today to receive a FREE printable guide to decluttering ANY space and monthly emails packed with inspiration to help you on your tidying journey