So, how to organise childrens' toys!? Toys, equipment & crafts can be a difficult category to tidy. So today we share a blog from Caroline (A Tidy Mind – West & South Yorkshire) on this very subject.

Hope it helps you create calm out of chaos when it comes to kids belongings.
---
Decluttering, organising & tidying toys in your home can be an overwhelming task.
Do you ever feel that trying to contain them is like trying to stop the magic porridge pot? I hope these tips will help….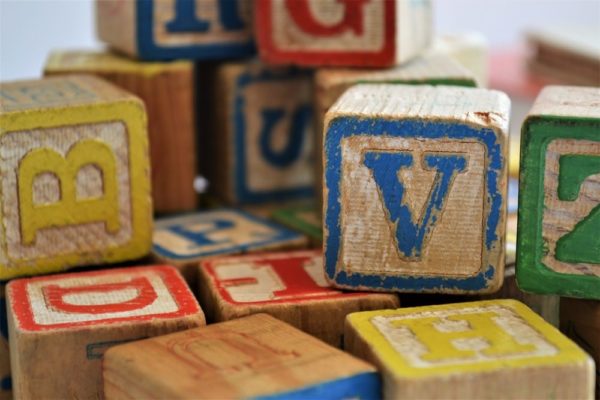 Where have all those toys come from?
If your aim is to have less toys in your home, start by identifying where they come from.  Is it:
Birthdays
Christmas
Well-meaning friends or grandparents
Mindless or impulsive shopping
Those plastic bits attached to magazines you buy every week
You treating your child because you've had to work & you feel guilty (we've all done it)?
Birthdays is a big one isn't it, especially if you invite lots of children to a party.  I remember dreading the amount of (am I allowed to say tat?) gifts which came home.  It's not that we were ungrateful, it is just that it was overwhelming.
Christmas – I'm just going to say I've always been a fan of experiences & helping local charities as well as quality over quantity. Will leave that one there….
Identifying where most of the new toys come from will help to reduce the amount coming in.  Remember it's OK to say "no thank you" & explain that you're trying to reduce the number of toys in your home. It's ok to say you don't have enough space & you're finding them slightly overwhelming.
---
How to declutter & storage solutions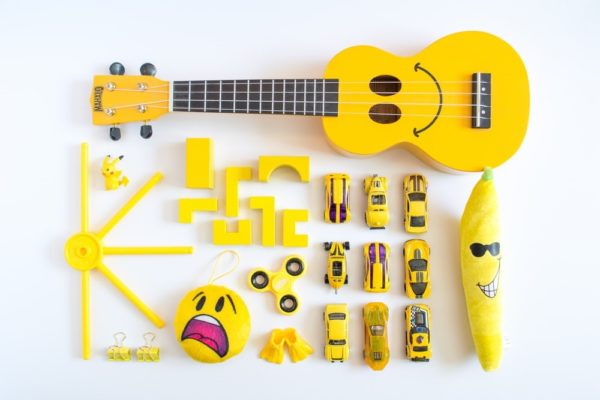 Have you ever tidied all the toys just for them to be in a mess again the next day?  I know it can be soul destroying but if toys are decluttered, categorised & live in storage areas with labels, then the process becomes much simpler.
Most of us have asked our child to tidy their room only to walk in & feel our hearts sink as we are confronted by the chaos.  Have you considered that they don't know how to do it?  Once all toys have a labelled home, teaching your child how to tidy up will become much easier.
The number of toys you want to keep will depend upon: how many children you have, their varying ages, the space you have available & the time you & your children have available.
The most important thing to remember is that you don't want your home to become compromised by toys. Think about what's more important, the stuff or giving your children space for imaginative play.
If you feel overwhelmed it's likely your child does too.  Many children have too many toys and only play with a small percentage of them.  Once toys are visible & accessible, structured & enjoyable play is far more likely.
Ideally toys should be stored in categories, for example; play doh, arts & crafts, painting, board games, jigsaws, Lego, train sets, dressing up, cuddly toys.
The Ikea Kallax units are ideal.  They are an attractive cube storage unit and come in lots of different sizes.  You can utilise open shelving or opt for coloured fabric boxes or baskets.  They are easily accessible which means your child is more likely to tidy up as there are no lids & no stacked boxes.
Storage solutions don't have to be expensive. Shoe boxes are great for pens & freezer bags work for smaller toys which you don't want to have to rummage around a larger box looking for.
---
Top ten declutter tips:
To avoid getting overwhelmed, declutter in small bite size chunks. By category is ideal. If you need help a professional declutter will keep you motivated & show you where to start.
Decide where you are going to store each category of toys (preferably near where they will be used) whilst considering the space available.
Be prepared with: donation bags, tape for broken boxes, freezer bags for cards & other little toys, elastic bands to hold paint brushes together & bin bags for anything which can't be re-used or recycled. Keep a box to hand for random pieces which you find which belong to a game or toy you can't locate right away.
It's up to you if you involve your little ones, depending on their age. But as a default, it is better to give them some control. You may want to involve them for some categories and not for others. Children love to give to other children who are less fortunate than themselves & that can be a lovely conversation.  If they want to help, get them involved in testing felt tips & sharpening colouring pencils.
Think about which toys they really love playing with. As a parent you'll know which are special to them. If you're unsure on a particular toy keep it to one side & ask them – this also builds trust. Don't throw away a beloved possession or clear their bedroom without their permission as this can could even contribute to hoarding tendencies in later life.
If they really want to keep the one massive plastic toy which takes up loads of space then let them, you have to respect their decision – but you might want to try to avoid very large toys being acquired in the future unless you're absolutely sure of them.
Remember you don't have to have 100 of everything, especially colouring books & play doh utensils!
If you're short of space think practically. It doesn't have to look perfect so be prepared to compromise but also make sure your storage utilises the height of your rooms  and use dead space behind doors to hang storage bags.
Label everything. This will help your children to tidy up & anyone else who is helping like a grandparent or nanny.  If your child is too young to read, you could use photographs of what's in that storage area.
Have a bag ready to go which contains everything you'll need to occupy them on an impromptu trip out for dinner or in the car!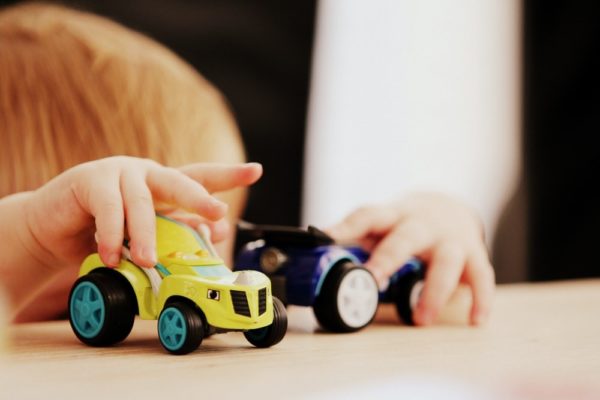 ---
Tidying up
Don't tidy up after your child – show them how to do it.  Encourage your child to put their toys away at the end of each day by making it part of their daily routine, maybe after dinner & before bath time.  They could even do it to music or a 10 minute timer.  Explain to them it's just like tidy up time at nursery or school.
Be consistent, be persistent, you can do it! And if you need help, get in touch for a free consultation.
---
Read more previous blogs on kids clutter:
Create memories with your children this summer
Join Us!
Sign up today to receive a FREE printable guide to decluttering ANY space and monthly emails packed with inspiration to help you on your tidying journey