We know that many bury their heads in the sand when it comes to how to organise money and budget. We get it! It's not the most alluring of subjects and it's easy to focus on something else.
The importance of organising your finances…
As professional organisers, we don't just organise physical 'stuff'. Clients may need to organise their time, schedule, thoughts, work/life balance or money. Caroline (A Tidy Mind – West & South Yorkshire) has grown to love organising money, because she knows how rewarding gaining clarity in this area can be. This is a guest blog from Caroline to help you get control of your finances.
---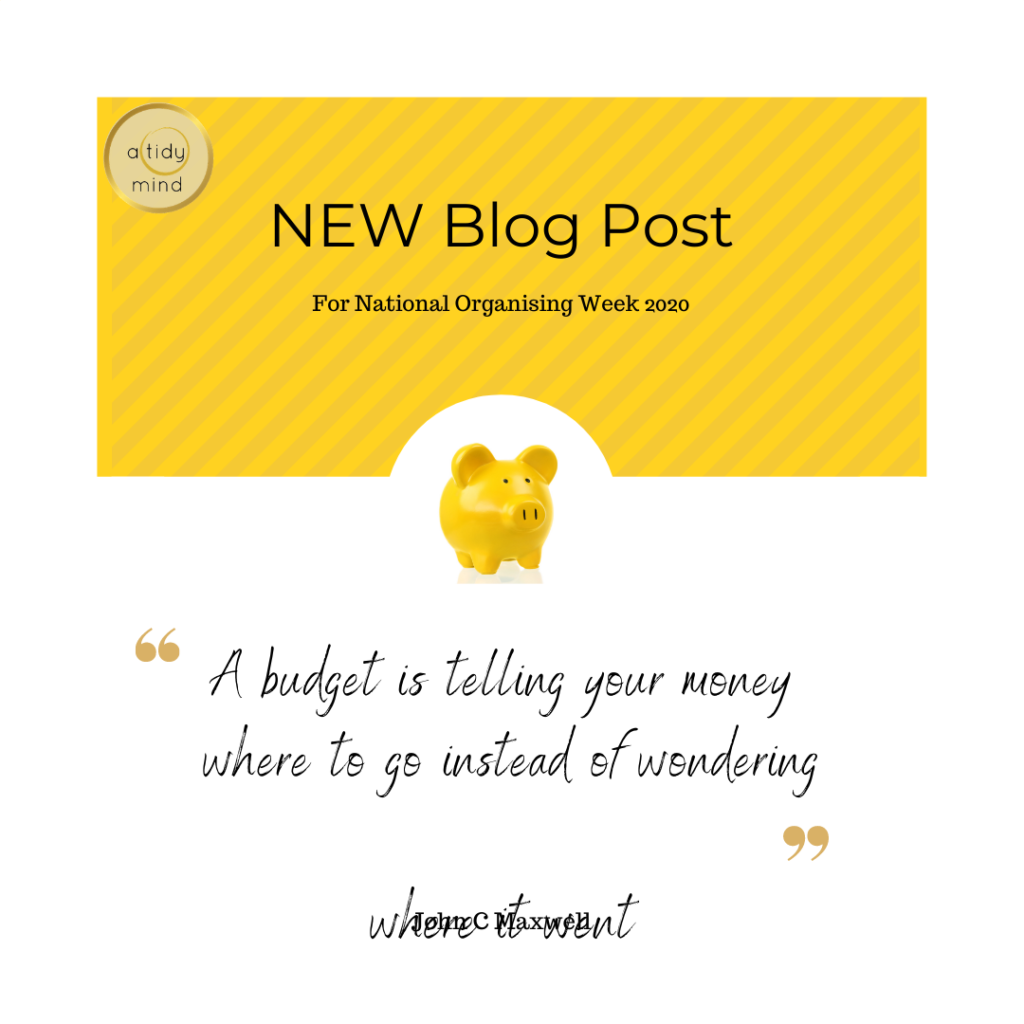 Money worries can cause a huge strain on home organisation and budgeting is a key part of organising your finances.
I'm not going to lie, this is a bit of a dry topic but one I feel lays the foundations of an organised household. When in control of this area, you have the gift of calm, clarity and control.
If I number them 1 to 10 will you stay with me?
1. Start by Setting a Monthly Budget of out-goings and split it into Regular and Controllable payments. This way you'll find it easier to manage. Regular costs are the boring ones: Mortgage, Rent, Utilities, Council Tax etc.
Controllable costs are the nicer ones. The ones you chose. Gym memberships, clothes, haircuts, lottery payments. The costs you can flex up or down as required. I use an Excel spreadsheet with clients however it's fine if you want to do it on the back of an envelope, just as long as you do it!
2. Compare Income to Outgoings. If this creates a deficit don't panic. You're doing the right thing in dealing with your financial situation and not sticking your head in the sand.
Consider which Regular costs you can reduce
3. Are your loans, mortgage and Credit Card interest rates the best deals you can get?
4. Are you on the cheapest Gas & Electricity Tariff? I recently switched using 'Look after my bills' and they were super: efficient, minimal input from me and delivered a decent saving.
5. When did you last compare your House and Car Insurance deals? Avoid auto-renewing it will always cost you more!
6. Mobile Phone Contracts. I recently got stung by Vodafone. My contract had expired and I was on a SIM only deal. But actually found I was paying more than when I was on a contract. The emphasis is always on the consumer.
7. Laptop Security for old laptops. I come across unknown annual McAfee charges so frequently and they're notoriously difficult to cancel, although not impossible with a little persistence! Beware of stores which sell add on security with your IT purchase, this may renew each year automatically without your consent.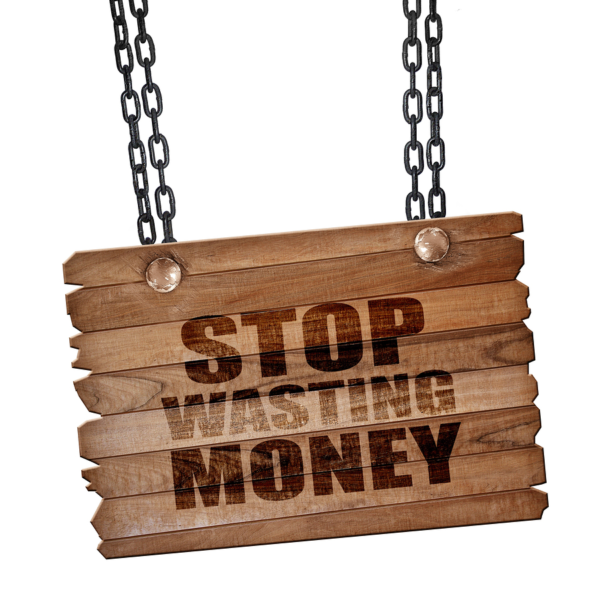 8. Gym Memberships. It's time to be honest with yourself. If you got a discounted rate of £30 a month and you've been twice in the last 10 months it's not a good deal. Also consider other memberships which may include online clubs. Ensure you consider whether the monthly cost is worth it. Just because it's a relatively small amount per month, doesn't mean it can't add up.
9. Organise your Direct Debits and Standing Orders so the payments are deducted from the same account on a convenient date, such as just after pay day. That way you'll know what you have left for your Controllable costs.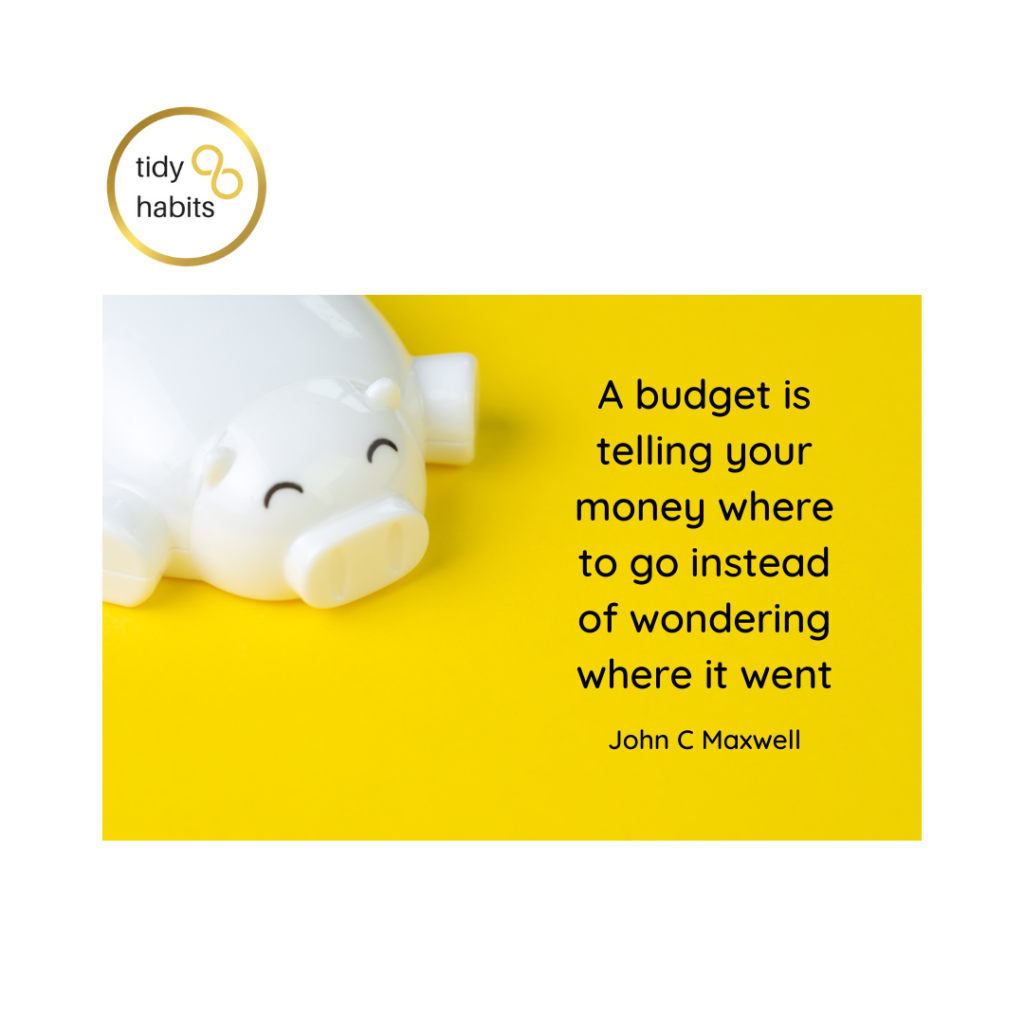 10. Check Out-goings Against your Budget on a weekly basis. Use the budget categories to identify where you are over spending. Make this a regular part of your weekly routine. Set a 20 minute alarm on your phone. It'll be the most cost effective 20 minutes of your week!
---
Hopefully, by reading these tips you can see that organising your money and budgeting is a key part of home organising. And it doesn't have to be something you procrastinate over. It's actually very freeing (addictive even!) to organise this part of life. It empowers you and provides you with much needed stability in a crazy world. Even if the process involves facing up to debts. No matter what your current financial situation, if you organise your money and budget, it puts you back in the driving seat of you life.  And you will reap the rewards in the future. We offer a dedicated service to help you – check it out.
Join Us!
Sign up today to receive a FREE printable guide to decluttering ANY space and monthly emails packed with inspiration to help you on your tidying journey