It's possible to organise your home on a budget. It's all in the approach and mindset. Organising your home must ideally done with two main steps in mind. The first is to declutter. There is no point in spending energy to find a home for an item you don't care for or don't need. With all the extra bulk out of the way, you can look to organising, including investing in the proper storage solutions for your home. Everything on display should be done on purpose because you use it often or love looking at it. Everything else needs a proper home.
It's easy to be tempted to spend lots of money organising products. But this isn't necessary. Buying the wrong storage can contribute to a clutter problem and be hard on your wallet. To help you stay on track with your organising goals and, most importantly, to do it on a budget, use this guide to get you started:
---
Declutter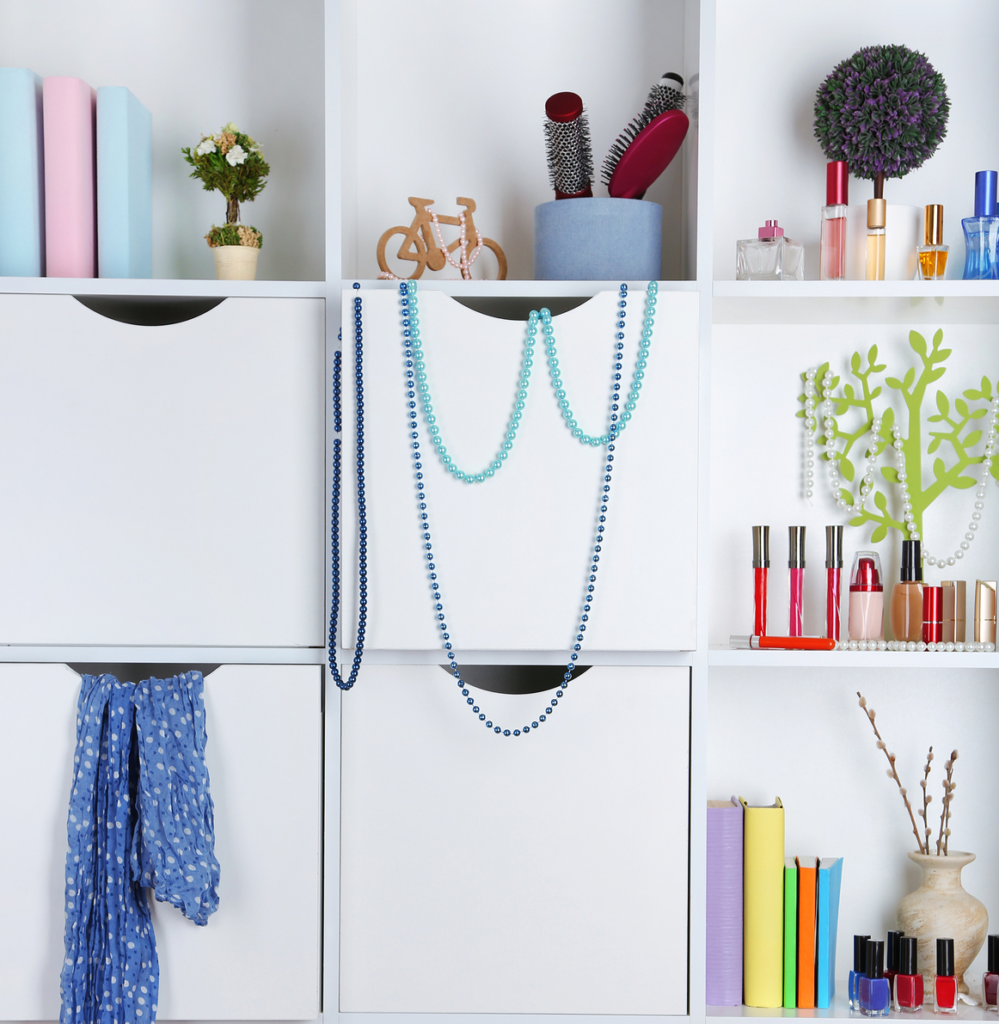 The best budget tip to organise your home is to declutter it. When you have less stuff, you have less to manage and less to store, and you tend to become a more conscious consumer, too. When decluttering, there are only three things you need to think about.
1.    Do You Need It?
When it comes to items you don't have an opinion on in terms of aesthetics, you need to consider how much you need them. It doesn't even have decorative value if you don't use it.
2.    Do You Like It?
If you don't like it or use it often, let it go. It's as simple as that. Marie Kondo described this as keeping only the items that "bring you joy".
3.    Is It in Good Condition?
If the item is something you love or use often but in a horrid state, you have a few options. If it can be repaired, then go fix it up. But make a firm plan and set a timescale to do so! If it can't or is not realistic, it needs to go. Otherwise, you'll be stuck in a permanent cycle of indecision. Put a placeholder in your mind to find a new one, but until you have that replacement, the old one is just taking up space.
---
Organise
Once you've decluttered, it's time to organise. This is where your budget-savvy self will come into play the most.
Vertical Solutions
Wall shelves, bookshelves, armoires, and beyond. They all have the opportunity to be intelligent storage solutions and focus on using all the storage space you have now that you have decluttered. If you don't have any of these critical items and have room on your wall, then using this 'dead space' is your goal. Simple shelves are underrated! Places like Argos offer a wide variety of frames for you to pick from at a great price, but you can go even further and use an Argos discount code to bring the cost of your new bookshelf even lower.
Baskets, Boxes, and Organisers
Baskets, boxes, and organisers are perfect for hiding unsightly-looking items from view while enjoying that open-plan look that makes any space feel brighter and more spacious. You can save on them again by shopping at places like Argos, or you could even look for them from markets or second-hand from charity shops or Facebook marketplace. If you are good at DIY, you can save by buying materials and making them, as they are straightforward to construct and look beautiful when displayed. Don't forget to repurpose what you have too – shoeboxes, Tupperware and packaging from gifts create containers.
Budget Friendly Habits
If you declutter effectively, you will have room for specific cost-saving bulk buys, like toilet and kitchen rolls. If you avoid overfilling your freezer, you can make homemade ice lollies and freeze potions of chilli or lasagna, which saves precious pennies. If everything has a home and you can see what you have, you can get away with saving gift wrap to reuse again. It's all about balancing your money-saving mindset with your desire to stay decluttered. Having less but total awareness of what you have is the optimum state.
Organising your home doesn't have to be expensive, and by using what you have, shopping at discount stores and using discount codes, you can bring the cost of storage solutions down even further. You don't have to have a perfect home. Being a little mismatched is still beautiful but on a budget. And best of all, it makes your home unique to you.
Join Us!
Sign up today to receive a FREE printable guide to decluttering ANY space and monthly emails packed with inspiration to help you on your tidying journey