How to organise your whole life
We all hate the feeling of being behind or forgetting something or 'being on the back foot'. It can lead to a feeling of anxiety, stress or overwhelm. People feel these emotions much more when their lives are disorganised. Getting your life organised can help you reduce anxiety and feel more in control of your life. Organisation is more than just something you do; it is a way of life. There are different areas of your life you can organise to feel more on top of things, and there are also some general tips to help you stay organised. So read on for pointers on how to organise your whole life…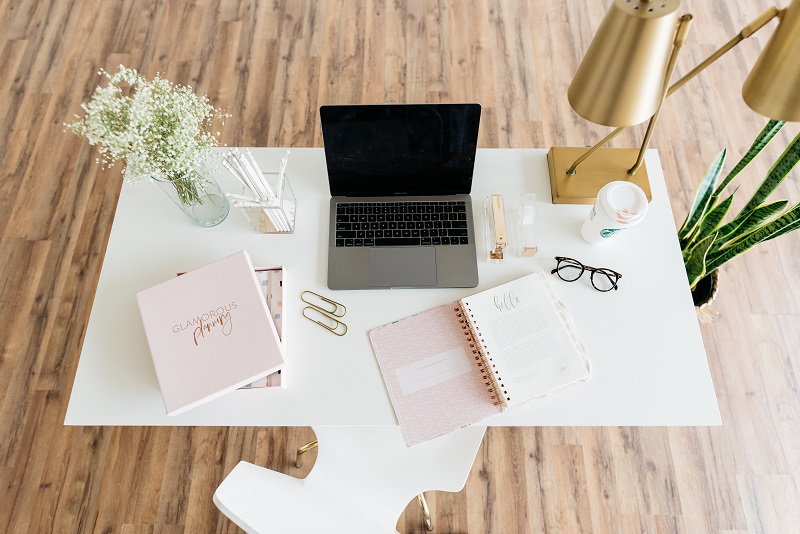 House
Organising your house is a huge undertaking, but it can be done. The key is to have a system and work on it in little bits at a time. If you try to tackle too much at once, you will get overwhelmed, and your house will look messier than it was before. Plus, you could get disillusioned and give up. You can start with the area of the house that is most cluttered to get the ball rolling if that will help you see some drastic results quickly. You can also start with a contained simpler area, such as a bathroom cabinet, to help ease into the process. Here are some major areas you may choose to get you started….
Wardrobe
Clothing is a big area in which people can use some more organisation. Maybe you have too many clothes and don't wear a large number of them! You can start by doing a purge where you go through all your clothes and get rid of the items that are damaged, not the right size, or not your style anymore. It may be helpful to put all your clothes on hangers facing the same way. Every time you wear an item, flip the hanger around to face the other way. After a year, get rid of any items you didn't wear. When it comes to organising, try file folding your clothes in drawers, using 'skinny' hangers to save space, packing away out of season items and using all your space effectively (perhaps put up extra shelves, cubby holes or hooks). If you can see what you own when you open your wardrobe or drawers, then you're 80% of the way there.
Kitchen
The kitchen and pantry is another big area that often needs decluttering. Go through your pantry and kitchen and let go of any food items that are expired at least once a year. You can also discard kitchen gadgets and appliances that you don't use. Consider ltting go of cookbooks since most people use online recipes instead. Any dishes or other items that are chipped or broken, get rid of them. Make sure everything in your kitchen has a designated space and keep it there for easier cooking. You might consider organisational products for your kitchen such as drawer dividers, turntables for inside cupboards and boxes to separate out different categories, such as baking or snacks.
DIY
We all have a long list of home improvement projects that we will "get around to sometime" but never seem to finish. Taking a little time to get some of these projects done will help you feel a sense of accomplishment and will help you to feel more organiSed. Whether it is making a repair, doing some carpentry, or redecorating, being able to cross something off your list will really help you to feel calmer. 
Paperwork
Paper clutter is another area in which people tend to have a lot of organizational problems. Organise important papers in a fire safe box for safekeeping. Having an emergency binder that has all the important documents, identification, and information on policies and accounts will help you in times of crisis. Scanning all pictures and other memorabilia will help you to eliminate some clutter and help to preserve your memories against damage. 
Toys
Going through kids' toys and getting rid of things that are no longer played with or they have outgrown will help you to maintain a more organised house. You can also establish a system where toys are stored in bins, and the bins are rotated in and out of storage. This helps to keep play areas cleaner and maintains an interest in toys for a longer period of time. Involve the children from an early age to plant the seed that keeping their toys relevant and organised will make it easier for them to play.
---
Finances
Getting your finances in order will help you to feel more relaxed in the present and also plan for the future. Start by assessing your monthly budget and knowing how much money you have coming in every month and what your expenses are for each paycheck. When you have a handle on your money flow, then you can start to make more mindful decisions. 
It can be tough to do your finances and you don't want the hassle of being in debt, but at the same time, it's not always easy to have a lot left over after all expenses are paid each month. It is recommended to look into equity release as an option that will allow you to manage your money more easily and help ensure that there is enough for emergencies or future needs.
Once you have a good idea of what your monthly budget is each month, then you can start getting other things in order. You can assess any debts and make a plan to pay them off faster than the scheduled timeline. Take stock of all your assets and investments and see where you can make improvements. Keeping track of these things will help you to improve your financial situation. 
If you haven't already, start accumulating a savings account. It is a good idea to have enough money in your savings account to be able to pay all your bills for at least three months. This will help give you a cushion in the event of a loss of job or injury or other crisis. When you are prepared before disaster strikes, you are less likely to feel panicked and can recover much faster. We offer a dedicated budgeting advice and money management service if you would like a session with a Professional Organiser to get you started. 
---
Car
You can also organise your car to make it an enjoyable place to be and to prepare for an accident or malfunction. Over the seat, organisers can help you keep track of things for the kids while also keeping the car clean. You should also keep extra supplies in the trunk for an emergency. A blanket, sweatshirts, and extra clothes can come in handy sometimes. Things to clean up spills will also help you feel prepared. A basic first aid kit, as well as some blankets, high viz jacket, sunscreen and bug spray, will always leave you feeling prepared. Keeping extra water bottles in the trunk will help you stay hydrated no matter what adventure you end up taking. A top tip is keep a 'car bin' in there as rubbish inevitably accumulates.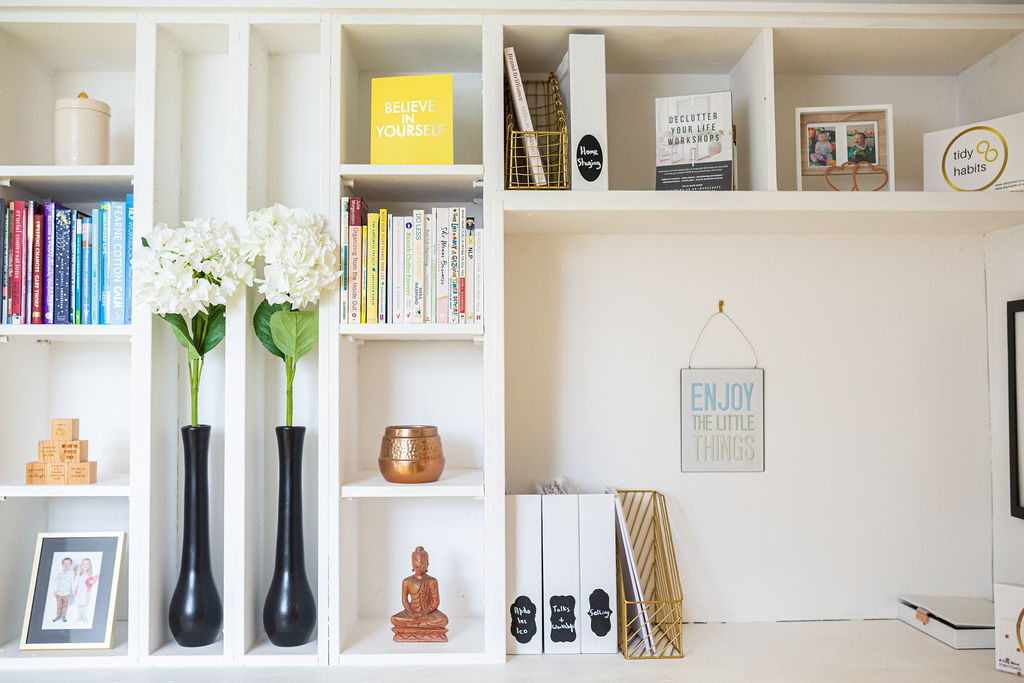 ---
General Tips to Organise your Life
Most people try to remember everything they have to do and important events. Organised people don't try to remember it all. That not only puts a lot of stress on you and makes it more likely that you will forget something important, but it will also make your mind seem cluttered. 
Organised people write things down, so they don't have to remember them. Finding a good planner, calendar, or electronic organiser to help you keep all your important dates, reminders, and to-do lists will make you seem super organised and will reduce your stress levels. Happy organising! Don't forget, there's no shame is asking for help and professional organisers can teach you new habits as well as transform your space. Get in touch via [email protected] for a free consultation.
Join Us!
Sign up today to receive a FREE printable guide to decluttering ANY space and monthly emails packed with inspiration to help you on your tidying journey