How to stop your home feeling sterile
In case you hadn't guessed, I'm all for clearing the clutter and ensuring homes feel calm and clear. However, it's easy to overcompensate when making your home feel clean – this can result in a home that feels sterile. If you feel that your home suffers from this, here are a few ways in which you can give your home a sense of life whilst keeping it decluttered and organised.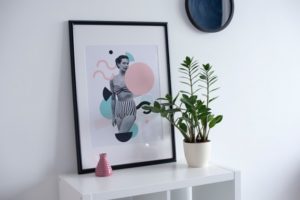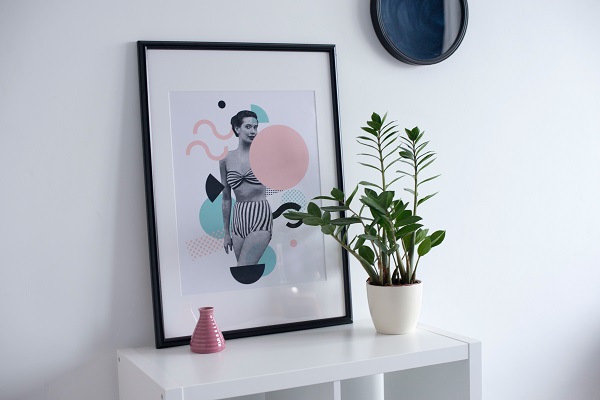 Hang up some art
Art could provide that human connection to a room that is missing. It's a great way to spice up an empty wall and bring colour to a neutral colour scheme. Artwork can be of anything you look – to give it a personal touch, choose a piece of artwork that carries some meaning to you. It could be a painting of a place you've been or simply an abstract piece that you simply like the energy of.
Use more natural materials
Too many artificial materials could also cause your home to feel sterile. Take a break from synthetic fibre upholstery and opt for a leather or a cotton sofa. You could also try incorporating more natural wood tones in your home. Try to avoid wooden furniture coated in high-gloss paint that takes away the natural feel – instead try to preserve the appearance of the wood as with this oak furniture. Wood can also be great for flooring, countertops and frames.
Grow plants indoors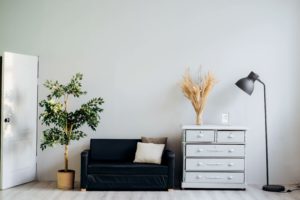 You can also inject life into your home by growing indoor plants. A plant can immediately bring colour to a room. Not only that, but plants actually make us feel better mentally by helping to clean the air, whilst releasing natural scents. There are individual plants suited to every type of room. In the bathroom, the likes of bromeliad and snake plants thrive due to the low light and high humidity. Jasmine and Lavender meanwhile make great bedroom plants, releasing sleep-inducing scents in the air that can help you to get a better night's rest.
Share memories
Sharing memories can help to make your home feel lived in and give it that more human touch. Photos are the easiest way to share memories – even if the likes of Marie Kondo see them as clutter that are better stored digitally, photos can help to tell a story of your life that is important to making your home feel alive. You could opt for single frame photos, multi-frames for lots of photos or collages of photos. Other ways of sharing memories include displaying travel souvenirs, awards and personal hand-made creations.  
Use the right scents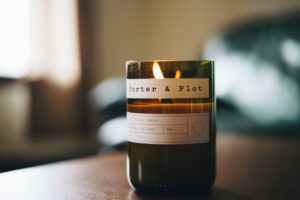 It's important that you home smells right too. If chemical smells such as bleach dominate your home, it could be contributing to the sterile feel. Try instead to incorporate more natural scents such as orange, vanilla, pine, rosemary, sandalwood and lavender. You can introduce these scents to your home using scented candles and oil diffusers (try to avoid chemical-based air fresheners that may add to the artificial smell).  
---
Ultimately, where you live should be your peaceful retreat and the above tips can make a house into a comfy home where you can relax and recuperate.
Thanks so much for reading
A Tidy Mind
Join Us!
Sign up today to receive a FREE printable guide to decluttering ANY space and monthly emails packed with inspiration to help you on your tidying journey