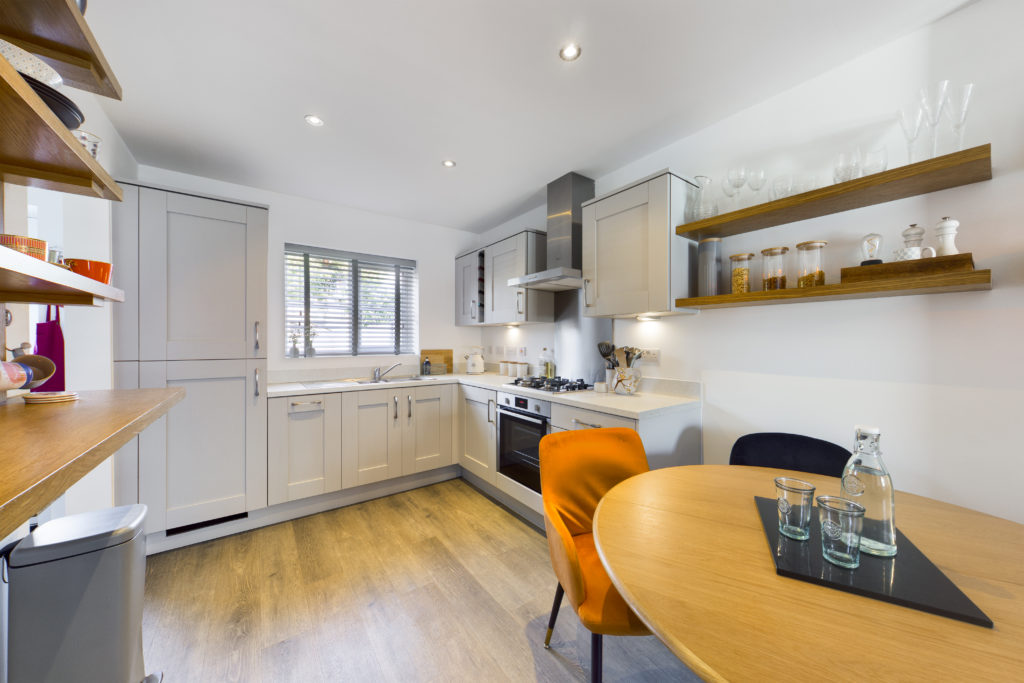 The interior design of small rooms can be tricky. However, nothing is impossible. You can decorate them tastefully and make them look bigger simultaneously. All you need to do is find ways of letting in as much sunlight as possible. You can also incorporate some smart storage solutions which will help you keep the small space clean and make a small room look more spacious. Our list of interior design ideas will help small rooms in your home to reach their full potential. Look what you can do to make your home look brighter and more welcoming.
Install Space-saving Heating Solutions
Decorating small rooms is all about finding solutions that will save space and will make them look bigger than it is. When it comes to heating solutions, vertical radiators are your answer. Vertical radiators from Designer Radiators Direct are available in several sizes and colours to fit your needs. At the same time, they can make the room's overall design look more interesting. Some models even offer an addition of towel bars, which makes them ideal for your kitchen or bathroom.
Let Mirrors Help You To Create An Illusion
Mirrors can come in very handy when it comes to small spaces. They can reflect the light coming into the room and make it look brighter. At the same time, they reflect the rest of the room. This creates the illusion that the room is much bigger than it is. You have many options when choosing the right mirror for your interior. You can pick from various sizes, shapes and frame colours. Whether you hang the mirror or leave it standing and leaning against the wall, it can also be a compelling piece of home décor.
Use Light Colour Palette
It is a well-known fact that lighter colours make space look bigger. If you opt to have white-coloured walls in the room, they can even reflect the sunlight coming in. Light and natural colours are also timeless and will not disrupt the interior design in any way. The room will look cleaner, less cluttered and elegant. Often, it is best to keep things simple when it comes to small rooms. You can also choose light upholstery fabrics or liven up the windows with airy curtains, making the room seem a bit taller.
Make The Room Seem Taller By Using Low Furniture
When furnishing rooms of smaller size, try to pick furniture that is closer to the ground and is not too tall. This way, there will be more room left above the furniture, making the room look taller. Even though you have to keep the height of the furniture on your mind, you can have more fun choosing the colours and prints you want to include in the interior. Despite working primarily with lighter colours, you can add some accents that will make the design less monotonous.
Streamline Designed Furniture Will Help You To Get More Light In
Decorating small rooms with leggy furniture will make the space less cluttered and much brighter. The streamlined design allows light and air to flow around the furniture. This way, there will be more sunlight coming into the room. At the same time, such furniture can make the room appear bigger. It does not take much space, and it will be easier for you to navigate around the room. It is also an advantage that the clean lines will add to the overall design of your home and bring in a breath of timeless elegance.
Light Up The Dark Corners
You want to ensure that small spaces in your home are as bright as possible. To achieve that, you can decorate dark corners with intricate lighting solutions if you do not have enough natural light coming in. There are many options you can choose from. Whether you would like a small lamp to place on a coffee table or stand a tall lamp behind your favourite armchair, it can only complement the overall design. There are also many colours and finishes that are suitable for different colour palettes, so there is something for everyone.
Invest In Smart Storage Solutions
Installing innovative solutions into a small room will help you keep it neat and clean. You can decorate the room with shelves. However, there are other kinds of furniture that can save you from all the clutter. For instance, you can get a sofa or a bench with hidden storage. There you can store any extra pillows, blankets or even the crosswords you like to solve every evening. Or you could even get a basket with a lid and use it as storage and a coffee table.
Even Small Rooms Can Look Impressive
Having a small room in your home does not necessarily need to mean that you have to hold back while decorating it. There are many home décor items that will help you to bring more light into the room and make it look more spacious. And even though it is recommended to decorate such rooms with lighter colours, you can always add in an accent colour or a pattern that will liven the room up.
Join Us!
Sign up today to receive a FREE printable guide to decluttering ANY space and monthly emails packed with inspiration to help you on your tidying journey