Is Your Loft Your Biggest Untapped Commodity?
Are you lucky enough to have a loft? If you are and you're one of the 75% of people who have filled it with 'stuff', have you ever asked yourself whether you REALLY need all those things up there? Imagine if you cleared them all out and no longer lived with them, hanging, literally, over your head? 
I've often thought that the ultimate result from decluttering a loft is then subsequently converting it into a beautiful new space. I love the idea of creating more space and value out of what you already have. So when I came across SJA on Instagram recently and their #Don'tMoveImprove ethos, my interest was sparked. 
SJA was established to transform what's possible with your home and they provide a great value, bespoke and one stop shop service that fits every scale of home renovation and extension project.
So just how can that dark, dusty space up there become a bright and airy retreat? Here is some food for thought from SJA to inspire you:
---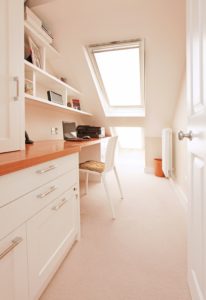 At SJA we just love the light and open spaces created by the perfect loft conversion. Here are our top 5 tips for sculpting the perfect makeover to your loft this summer:
1) Raise the roof!
Enhance the space by adding a new upward dimension.  Height isn't everything, but a ridge raise will increase the height within a loft space.  It will be subject to planning permission, but can significantly improve the usability of your new room.
2) No smoke without a… Chimney Breast?
If you don't use your fire places on other floors in your house, there's no need for the chimney to continue through your loft. Removing these can make such a big difference to the available space in your loft.  Specialist structural designs such as the once we use will make the whole thing possible with minimal hassle.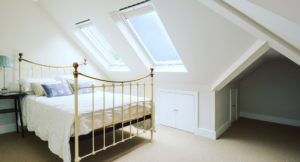 3) New look and colour
A change of colour or some simple upgrade of soft furnishings make a room and we just love to give a room the finishing touch to add that summer vibe.  Take the opportunity to declutter, for a fuss free relaxing space.
4) Romeo and Juliette balcony!
What better way to enjoy the summer than opening the curtains in the morning and light flooding in with new full height doors?  Fresh air and sunlight – perfect start to your day.  We can help you with all you need to add this to your home.
5) Change is as good as a… move?
So you've already had your loft converted, but do you actually use it as you thought you would…. Space is a premium, if you just don't use that guest en-suite, then consider changing it. Small spaces can create a wonderful study with built in desks or cot room and nursery for a new arrival!
Whatever your project, whatever the size, be sure to speak to a professional on the possibilities. You can get in touch with SJA here.
---
I've written before about the dangers of decision delay and a cluttered loft. Ultimately, I believe the most important focus should be maximising the every day pleasure you get from your home. Every last inch of it. 
Thanks so much for reading
A Tidy Mind
Join Us!
Sign up today to receive a FREE printable guide to decluttering ANY space and monthly emails packed with inspiration to help you on your tidying journey