A lot of your life revolves around food preparation. You have to think about what you'd like to make, order all of the ingredients you need, prepare the food, eat it, and then dispose of the waste. For many people, it's a massive time sink and something that can really disrupt your day.  In this post, therefore, we take a look at some convenient kitchen upgrades that help to make your life so much more convenient. If you think that you need to keep doing everything the hard way, then think again. 
Fit A Pot Rack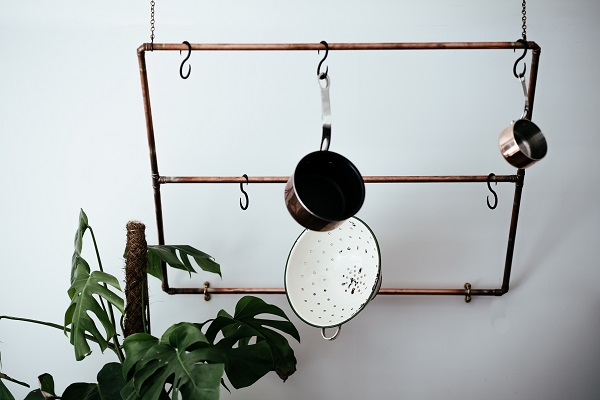 Rummaging around in cupboards for the pots and pans that you need is a massive time-waster. Plus, it's noisy too. So if you have sensitive hearing, you can sometimes find it seriously unpleasant!
Fortunately, there's a simple solution to all this clattering and banging: get a pot rack. You can either make one yourself or buy one from the store. Then just suspend it from an unused section of wall for easy crockery access every day. 
Install A Pull Down Faucet
Having a swivelly head on your faucet can sometimes seem like a bit of a gimmick. But allowing the arm to protrude actually has its advantages. For instance, if you need to rinse a particular plate, you can hold the nozzle closer to deliver more cleaning action. Plus, it just makes your kitchen look more professional, encouraging you to use it. 
Make Space For All Your Food Subscriptions
In today's world, there are so many convenient food subscriptions, you're spoiled for choice. There are veg boxes, meal prep services and even options for coffee lovers. However, once you see how a coffee subscription works (or a veg box), you soon realise that you still need space to accommodate all your supplies. And finding it isn't always easy. 
Here are some space ideas for kitchen upgrades: 
Invest in a pull-out pantry
Allow storage solutions to hand down from the ceiling
Convert a closet in your hallway
Use old office supplies as racks
Add drawers to your kitchen island
Add Lighting Under Your Cabinets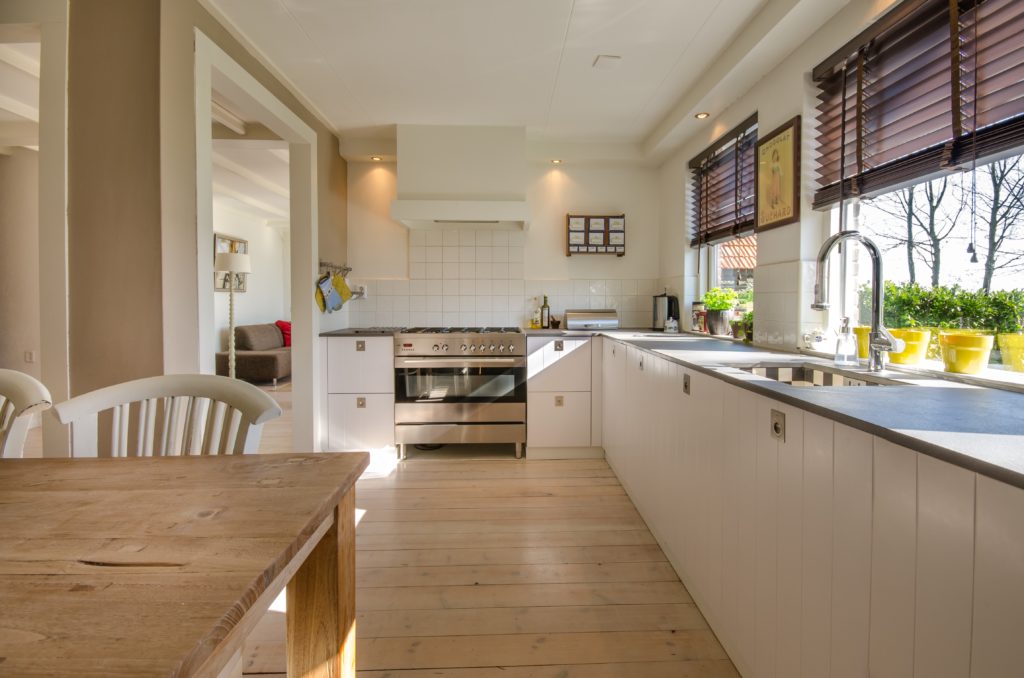 If you're not yet adding lighting to the underside of your cabinets, you're missing out. Having this helpful lighting makes it much easier to see what you're doing when you prepare food. And, it makes the text in your recipe book crystal clear so you can avoid having to squint all the time. 
Install A Water Filter
One popular option for improving the quality of your tap water is to install a test water filter. Websites like Schoenwalder Plumbing offer valuable resources on water treatment systems and filter testing, providing information and insights for those interested in exploring their options further.
Lugging large plastic bottles of mineral water from the store to your home is a lot of effort. But usually, regular mains water tastes so bad you have no choice. However, these days, you don't have to use mains water at all. Instead, you can filter it and get plain, odorless, tasteless water that's actually better than regular mineral water. Plus, over time, it works out as being much cheaper too. 
Add Backsplashes Everywhere
Most people just add back-splashes to the area behind the sink. But if you know anything about preparing food, you'll know that it has a habit of spurting all over the place, splattering all your walls.
The solution? Tile the area around all food-prep tables and counters.
Join Us!
Sign up today to receive a FREE printable guide to decluttering ANY space and monthly emails packed with inspiration to help you on your tidying journey