Perfectionism has long been thought of as the key to success….
But when someone utters the words "I'm a perfectionist" what I hear is:
"I'm struggling with a need to feel that things are perfect and I'm vigilantly pursuing it. But no matter what I achieve, I fail to feel self acceptance. Instead I'm back on that treadmill trying to make everything in my life "right". I feel anxious, frustrated, exhausted and unappreciated much of the time"
In fact, research shows that perfectionism hampers achievement and it is self-destructive simply because it doesn't exist.
Perfectionism is an unattainable goal so it will inevitably prevent you from starting a task and hold you back because you are afraid the outcome won't live up to expectations.
So it's basically a fear of failure, yet paradoxically, if you aim for perfectionism, you are setting yourself up for failure. According to researcher/storyteller Brené Brown, this is often the path to depression, anxiety, addiction, and life paralysis. The fear of failing, making mistakes, not meeting people's expectations, and being criticised keeps us outside of the arena of healthy competition and striving. And where failing is just part of the process.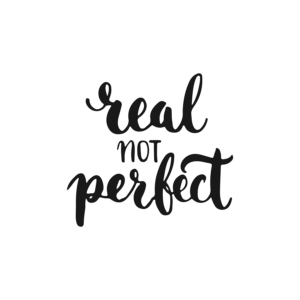 Interestingly, many of my clients describe themselves as perfectionists. Their home may be chaotic but if you saw them in other situations, it's often a different story. Some run businesses, manage their children's complex social calendars or care for elderly parents. Sometimes their home has ended up being the neglected area and they have a deep sense of shame about it being imperfect – it builds up to a seemingly insurmountable task resulting in a vicious circle of wishing things were perfect and feeling ashamed.
So, I say you need to let go of perfectionism first before you start to tidy your home. Replace it with healthy striving but mixed with resilience i.e. an ability to bounce back when things go wrong.
The journey of tidying your home and mind isn't going to be perfect. Steer your focus to the process rather than just the end result and give yourself credit for what you learn and achieve along the way.
It's about accepting that there will be difficulties and set backs but that if you learn from these and most importantly, keep going, you will continue towards the desired outcome of feeling your life is 'good enough'
"Done is better of perfect" Sheryl Sandberg
Thank you so much for reading!
A Tidy Mind
Join Us!
Sign up today to receive a FREE printable guide to decluttering ANY space and monthly emails packed with inspiration to help you on your tidying journey