Make Moving Home Simple With These Tips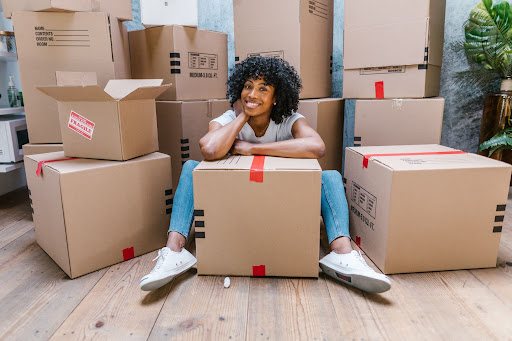 Buying and selling houses is something people across the country do every day, but that does not mean the process is straightforward. Moving house can become a long, drawn-out process with many delays. Avoiding these delays and ensuring your house sale and subsequent purchase is straightforward can reduce the stress involved. But, the big question is, how do you simplify the notoriously complicated process of moving home, buying and selling homes? Check out these tips to make your house move simple and as hassle-free as possible:
Give Yourself a Head Start
Giving yourself a head start on the moving home process is an excellent way to keep things simple. House moves become more complicated when tasks are left to the last minute and need to be completed in a rush. Organising a reliable removal company to do all the heavy lifting for your move will reduce the amount you need to do on the day of your house move. But, if you want to make life even easier for yourself, you could choose a moving company that will come in and pack up your house for you. Using a removal company that provides a complete moving service will take away the time-consuming process of packing up your belongings, and the back-breaking task of moving your furniture will be in the safe hands of the professionals.
The best removal companies get booked up fast, so checking availability as soon as you can is a wise idea to avoid disappointment.
Find the Best Solicitor
Choosing the best solicitor to take care of the conveyancing process during a house move is often overlooked. Many people choose a solicitor based on recommendations from their estate agent or based on price. Neither of these options will necessarily help you find the best conveyancer for your house move. Selecting an experienced solicitor and asking for recommendations is an excellent way to find the right solicitor to take care of the legal aspects of your move. A good solicitor can make your house move simple and speedy, but a bad one can cause frustration and delays, so making the right choice is essential.
Sell to a Cash Buyer
Finding a cash buyer for your home makes your life so much simpler. Cash buyers can take away many of the usual home buying hassles as they are ready to proceed with the purchase quickly and do not need to wait on any mortgage paperwork to be processed. But, when you want to sell your house quickly, finding an individual cash buyer for your home can be a challenge. So if you hope to take this route, you may need to explore using a company that buys houses for cash instead. Choosing a company that will buy your home for cash enables you to avoid using an estate agent, and you also won't need to show prospective buyers around your home, so this is something you may want to consider if you want your house sell to be as straightforward as possible.
We hope you found the above tips helpful as a starting point when moving home. A Tidy Mind regularly help clients move at varying stages. From decluttering ahead of a planned move or downsize, to keeping track of moving related admin, to packing, unpacking at the other end and organising belongings into a new home.
For more organised tips, check out:
Will Moving Home Make You Happier?
Moving House In A Stress Free Manner
Moving In As Quickly As Possible – A Guide
7  Steps To Keeping A Clear Head On Moving Day
Join Us!
Sign up today to receive a FREE printable guide to decluttering ANY space and monthly emails packed with inspiration to help you on your tidying journey