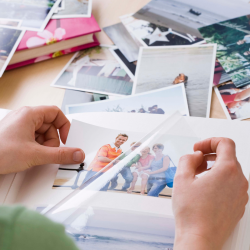 Photo organising is more important than ever because we take more photos than ever! As experienced professional organisers, we have always come across photographs & similar mementos in our clients homes. They are treasured belongings but all too often, they are unsorted, all over the place & how to store, present & share them isn't given much thought.
We always helped clients declutter & categorise their printed photos as well as general digital organising but leaving them in boxes "to be dealt with later" never felt quite right.
As for digital photos, we could tell our clients needed help by the look they tended to give when the subject arose!
One thing was clear… we needed to develop & extend our service to include Photo Organising!
We now have organisers trained by The Photo Organisers to help you curate your collection & preserve your memories.
Printed Photo Decluttering & Organising
Do you have printed photos in boxes, folders or drawers? Old photo albums or frames that are out of date and collecting dust?
Are your photos scattered in different locations or at risk of damp or fading because they are not protected?
Perhaps you also have slides, videos, DVDs & negatives?
These special memories need to be preserved. We can help sort, organise & store your printed photos if you prefer to keep your memories as "hard copies" & not digitise them.
Digital Scanning & Archiving
Would you like to bring your printed photos & other memorabilia into the digital age? To store these precious memories in one place? And create more space in your home?
We can digitise your photos so you can be sure they are safe, preserved & accessible to you & future generations.
Have a question? 
Certain requirements?
Contact us for a chat
Digital Photo, Video & Document Organising
Are your digital photos & memories buried on your phone or other devices, in amongst lots of clutter?
Is it difficult to find the important images without sifting through lots which are irrelevant? These days, we take so many photos, screenshots & videos that it's easy for devices to become jumbled up & overloaded.
You need easy access to your important images. You need simple systems to stay organised & consistently add to your memory bank.
We can help you declutter & organise your digital photos, saving you time & importantly, enabling you to document & enjoy your memories.
Keepsakes & Memory Making
Keeping photos digitally is convenient& secure but it can be difficult to share & appreciate images with others. And how do you keep them in the forefront of your mind?
There are modern equivalents to traditional photo albums. This is where you bring your photos out of your digital devices & bring them to life as keepsakes and gifts.
We can help you create your own bespoke memorabilia, including photo books, digital slideshow frames, prints on canvas & other creative ideas. Or utilise Cloud-based tools on your devices to help you create digital collections which tell a story.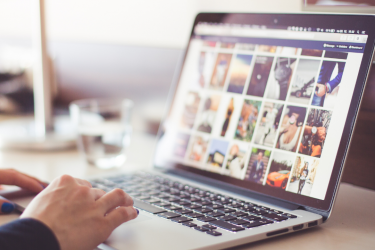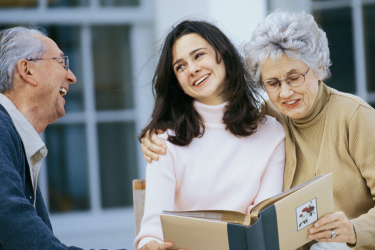 Initial Fact Finding Session
Most projects start with an initial assessment. Depending on your needs, it can be done virtually but we may need to visit your home. This consultation can be quite in depth as we go through your collection & your requirements. We may also need to get to know your family tree in order to provide you with the best service.
Face to face (approx. 3 hours) – £150 plus mileage costs.
Virtual (approx 1.5 hours) – £75
It's common for projects to take months& for costs to run into the £1000s. However, we're happy to complete small jobs too.
please subscribe to our newsletter