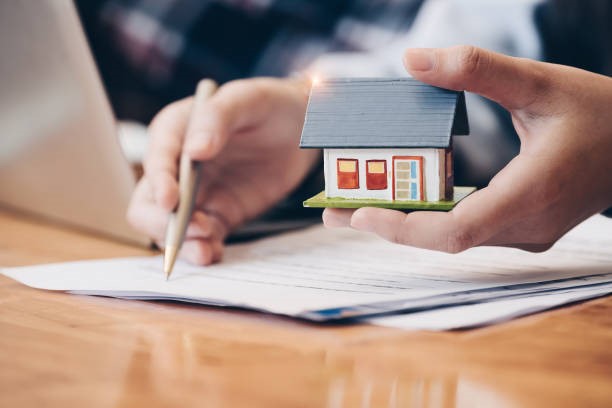 Selling your home can be stressful. Whether you wish to sell your home faster in Atlanta for financial reasons, for a new job, or personal reasons, there are tips you can employ to increase the marketability of your home. Below are some of the tips on selling your home in Atlanta faster.
Boost your curb appeal
If you want to sell your house faster in Atlanta, you need to make a first impression good. In most cases, the potential buyers will first look at your home's exterior and how it aligns with the surrounding neighborhood.
To create a curb appeal, you can do the following tasks:
Ensure you plant flowers
Paint the front door
Replace the broken mailboxes and lights
Sweep ways debris and spiderwebs from the front porch
Clean doorknobs and windows
Clear paths and walkways
Trim overgrown tree branches, shrubs, and hedges.
Remember a tidy exterior will look nice and also demonstrate to the potential buyers that you have maintained your home.
Hire a professional photographer
In most cases, it might appear cheaper and faster to take a few pictures of your home using your mobile phone, but inconsiderable listing photos can make your home not sell faster. You can avoid such a situation by hiring a professional photographer to take pictures of your home because most buyers like professional photos. You should ensure that your home has a lot of light by opening the blinds so that you can have better photos.
Fix broken items
It is vital to look around your home to know the broken screen doors and doorknobs so that you can fix them. You should also replace any tiles on the floor which are cracked. Fix leaky faucets, clean the grout and ensure the closet doors are on the right track.
Sprucing up
If you apply a fresh coat of paint you can brighten up your home. If you have wallpapers, you can remove them because they can look outdated and deter buyers. In this case, you should repaint your home using neutral-colored paint such as shades of beige and gray.
Declutter and clean
Another great tip for selling Atlanta homes is to always declutter and clean. Homebuyers should visualize themselves in the space and cannot do that if your home is messy. In this case, deep cleaning is one of the best ways you can prepare your home for faster selling but most homeowners overlook this idea. A good deep clean means that you will make your home is dusted, vacuumed, and swept. In particular, you should ensure that you wipe all the blinds, window sills, clean the surfaces of your rooms and wash all windows. At first, it might appear overwhelming, but if you dedicate some time every day, you can achieve the kind of cleaning you desire. As you clean your home, you should rearrange the furniture so that your home appears inviting and buyers will avoid bumping into chairs or other items. It is also important to showcase the best assets of your home so that you can impress your buyers.
Cleaning your home does not mean that you clean it once in a while. It is always better for you to have your home ready for showcasing to potential buyers. Therefore, it means that your bathrooms, floors, sofas, and walls should always be tidy. By being always clean, you can be able to say yes when you come across potential buyers who want to view the home before making a deal.
Price it right
Knowing how to price your Atlanta home is one of the most critical factors when you wish to sell it faster. In particular, you should not underprice or overprice your home. In most cases, buyers do have their price range in mind. Also, buyers do their due diligence by searching for similar homes in the market which are within Atlanta and weigh whether your home ranges within their budget. However, if you find it challenging in listing your home, you can get in touch with the No Vacancy home staging company because it has personnels who are experts in price listing.
Hire a staging company
After you have made the required home improvement you can consult the No Vacancy Home Staging experts in Atlanta for help. When staging your home, you will be required to remove all personal decorative styles and focus on the most valuable features. In this case, the No Vacancy Home Staging company will come with their décor and furnishings which are neutral and simple and will appear to a wide range of potential buyers. These professional Atlanta home stagers can transform your home using their unique staging packages because the first impressions would contribute to faster selling of your home. Most importantly, the company has more than 15 years of experience in Atlanta, Georgia, and drives huge traffic, making it the best company that can transform your home into marketable condition.
Join Us!
Sign up today to receive a FREE printable guide to decluttering ANY space and monthly emails packed with inspiration to help you on your tidying journey