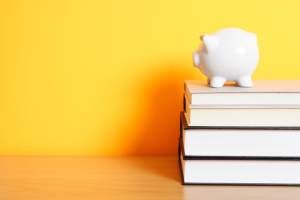 Money, money money. It's a cluttered world.
We've all done it. Spent money we don't really have. On things we don't actually want. With people we don't even like
One of the many benefits of decluttering your stuff, mind and life is saving and making money. The question is, can you afford not to declutter?
Here's how decluttering can improve your bank account as well as your mind:
• Do you know what you own? It's sounds obvious but it's amazing how many of us don't. And if you do, can you picture exactly where each of your possessions is located? If the answer to either of these questions is no, you are at a high risk of buying duplicates. This practice costs and it happens when we can't find the original or at least not quickly enough for our needs. If you think this has never applied to you, ask yourself whether you have ever ended up buying a plug adapter at the airport….
As well as wasting money, it also contributes to a rising volume of superfluous possessions cluttering up our homes.
• Once, you're in the "clutterfree zen zone" i.e. the mind-set where you only want to surround yourself with meaningful or useful possessions, you're far less likely to make an impulse buy. Whatever emotion you're experiencing that is creating that impulse, you will deal with it in a different (hopefully healthier) way. Impulse buying is a bit like getting a hit of drugs (so I hear…) You get an emotional rush followed by a crash. Then you have to look at the mistake you made when you're forced to look at it daily. Don't do it to yourself.
• Possessions aren't the only things we need to let go of sometimes. People, places and pastimes count too. Frankly, we do spend a lot of money on experiences that we don't enjoy or get much value from. I'm not saying we should all do exactly the heck we want all the time but weigh up the pros and cons. It's your life. Your time. Your happiness.
Be really honest with yourself. Are you going to have an exceptionally fun time on that night out with the friend who puts you down 45% of the time? Are you really getting enough out of that course to sign up for the next level? Are your kids going to enjoy that theme park as much as you think they will, or would everyone be happier with a walk and a picnic?
• Sell your discards. With persistence, patience and a huge dose of realism, you can make a decent sum from selling the possessions you decide to let go. Follow these rules and you can't go wrong:
First off, accept that the money you spent on the unwanted item has gone. You're not going to get that back, of any amount close to it (collectibles being an exception of course) Maybe the purchase was a mistake but it's not a waste if you learn from that and buy more smartly next time.
Then, look at what people are willing to pay and accept that this is what you will make (or slightly undercut that for a quick sale with the advantage of getting rid of it quickly and moving towards your clutter-free, liberated life). Ebay is a great option here as you can search for your item then view recently closed auctions. Consider, Amazon too and ASOS is the front runner for decent quality clothes these days. Use an online comparison tool to find the best site through which to sell your electronics, books, CDs and DVDs.
Don't forget selling locally through Facebook pages, Gumtree, local noticeboards and good old fashioned newspaper ads. The big advantage being that you won't have the hassle and cost of postage.
For random and low cost items, you can't beat a car boot sale. Keep your pricing cheap and simple and PLEASE drop any unsold items at the charity shop on the way home. You really don't want to bring that stuff back into your home again when you did so well to let it go. Read my selling blog for lots more tips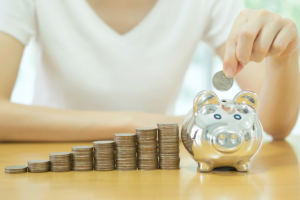 Certainly, if you consider the above and make some changes, you might create something else in your busy life. Time. More time to spend with yourself as well as loved ones (read more about tidying your time) The result of this is that you are less likely to feel the need to "treat" yourself by hemorrhaging money. Furthermore, you're less likely to compensate for your lack of time with others by buying them gifts. Your time is the most valuable gift you can give to those you love.
Good luck and I hope you save enough money to treat yourself to something which will create a beautiful memory for you. I'd guess that's more likely to be an experience than a possession.
Thanks so much for reading!
A Tidy Mind
Join Us!
Sign up today to receive a FREE printable guide to decluttering ANY space and monthly emails packed with inspiration to help you on your tidying journey