The Best Way to Know the Cost of Loft Extension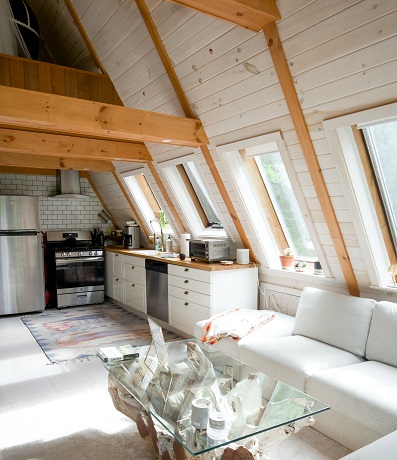 Before commencing, almost everyone needs to estimate the cost of loft extension projects. Getting a ballpark figure will avoid stalling this amazing project that will add value to your home. But one thing to know is that many factors will play a role in determining the cost. Here are some of the most important factors.  
      The type of loft conversion
      The features of the loft extension
      The experience of the service provider
      The cost of permits and permissions
      The average cost of extensions in your country
Now let's cut to the chase and dive into the best ways to know the cost of loft extension in your area.
Research the Average Cost of Loft Extension
It is easy to know the average cost of loft extensions in your area by perusing the web. For instance, those in the UK will part with an average of EUR 25,000, but this can go as high as EUR 40,000 to do a loft extension.
With this knowledge, especially the average for different types of loft extensions, it is easy to approach an expert and negotiate a price. However, this is just a guideline, and the bottom line should be to get the best value for your money.
Compare Prices from Different Service Providers
Again, the internet will come in handy when comparing prices from different service providers. Social media platforms also have rich information on the cost of loft extension services by various experts.
Most, if not all, should be clear on what they offer for their prices. As the client, your goal should be to work with service providers who are not too expensive that they take a toll on your finances and avoid those who are too cheap and will compromise on the quality of services.
Make a Selection and Get a Quote for the Cost of Loft Extension
You certainly must narrow down your list to one reliable loft extension expert and contact them to find out the actual cost of loft extension. The best service provider should give a clear quote after assessing your house and discussing the type of loft extension you want and the features to be included.
Most importantly, they should avoid hidden charges that take unprepared clients by surprise and inconvenience their budgets. As a client, avoid any service provider who has a reputation for giving a quote and changing the costs later on.
Know the Cost of Other Services
The cost of a loft extension may not be complete unless other services are included as well. So, make sure that you get a service provider for them as well. If the expert doing the loft extension does not offer architectural services, then get to know how much it will cost to have it designed by a professional architect. The good news is that most reputable companies offer these services together with permission applications.
The other cost to include is furnishing of the loft. Do you want a gym, bedroom, or study room? Furnishing any of these rooms will require some money, which you need to include in the budget for a clear picture of the cost of loft extension.
---
Final Words
Understanding the total cost of loft extension is easy if you apply these guidelines. It will be a good thing rather than starting and then being surprised later. However, there are always minor changes in the cost as the project progresses, and it is crucial to be ready for this.
Join Us!
Sign up today to receive a FREE printable guide to decluttering ANY space and monthly emails packed with inspiration to help you on your tidying journey