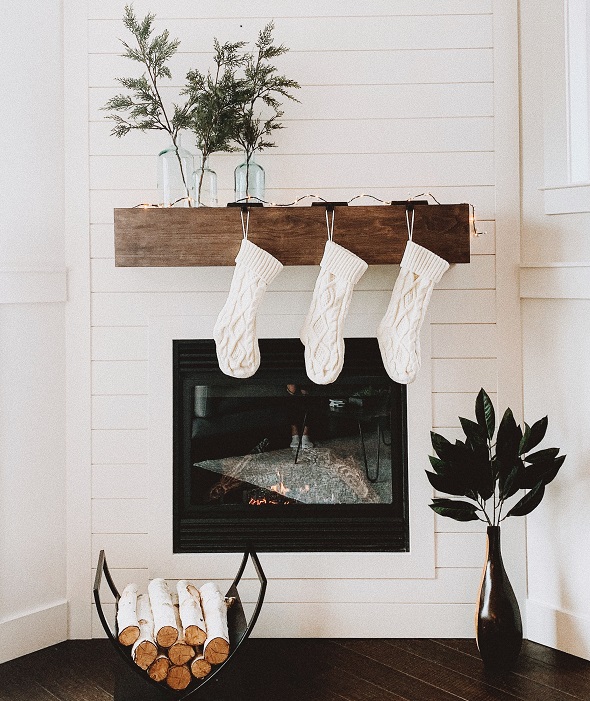 Today is '12th night', when traditionally you may be taking down your Christmas decorations. Let's face it, it's not as fun as putting them up. However, taking an organised approach means we'll make things easier for our future selves next Christmas. Being organised can also make the task more fun. Read on for our top tips for returning your home to normal after Christmas.
Declutter before packing
Edit out any decorations or Christmas things that you didn't use or that don't bring you joy. Think scraggy tinsel and dried up wreaths. To make this easier, you could categorise and gather together similar items (tinsel, baubles etc) so you can see what you have and make decisions more easily. Remove batteries before packing away in case they leak. Be realistic about whether you will fix anything that is broken. You can donate anything usable but do ring ahead to your charity shop of choice to make sure they will accept and can store the donations.
Recycle
You can consciously dispose of a real Christmas tree in various ways. If your tree still has roots attached, consider replanting it. Or you can take it to your local recycling centre. Also, do an online search to see if your council is doing a special collection service. Don't forget that you can also cut up and compost trees too.
Bear in mind that many types of gift wrap are not recyclable but you could protect breakable decorations with used wrapping paper when you pack them away. Or reuse the wrapping next year!
Get organised
If there is anything you need for next year, consider buying it now (in the sales). Or write a list to pack away with the rest of your Christmas things so you'll see it when you unpack next December.
Remember to pack away all Christmas related items with your decorations, including crockery, tableware, clothing, books, stockings, gift wrap and unused cards. If you are keeping memorabilia, such as children's artwork, write the date and name on the back so it's more meaningful. Also, it can work well to label your boxes according to the location the decorations are going into i.e. mantlepiece, stairs etc.
Before recycling your Christmas cards, remember to make a note of any new addresses that have been written inside.
If you have a 'real' tree, wrap it in a sheet or blanket when manoeuvring it out of your home to lessen the dreaded pine needle mess.
Use the right storage
Pack away your Christmas decorations in sturdy boxes. Cardboard is fine as long as it won't become damp or be eaten into by rodents in the storage area. Plastic boxes, although not environmentally friendly will last for many years if they are good quality. They are also easy to stack and if they are transparent, you can see what is inside. Do label your boxes though (on all sides so it's visible no matter which way they are facing).
If you have an artificial tree, use a tree bag to store it as they are less bulky than boxes. There are also some great storage containers available such as boxes with compartments for baubles. For wreaths, use round bags or hook them through a coat hanger to keep them sturdy before placing in a bag. But our biggest tip for taking down your Christmas decorations is to use boxes as large as is practical in order to avoid having to bring numerous small boxes and bags out next festive season.
Avoid the tangled lights mess
Wrap your Christmas lights around a piece of cardboard or an empty roll of wrapping paper, with grooves cut in each end. Label the cardboard with the light colour and location if needed too. You can buy special 'string light winder uppers' but using what you have is always a good option.
Make it fun
Celebrate the end of the season by getting out any left over mince pies and putting on music whilst you take down the decorations. It doesn't have to be a chore and you'll get more clear space and more mental clarity once you are finished with the task of taking down your Christmas decorations.
Join Us!
Sign up today to receive a FREE printable guide to decluttering ANY space and monthly emails packed with inspiration to help you on your tidying journey