Why I'm Franchising My Business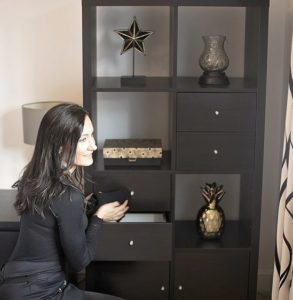 Hello! I'm Kate, founder of A Tidy Mind. If you follow me on social media, you may have noticed that lately I have been talking about franchising my business. I've had loads of interest and also lots of questions about it. Like, 'What is franchising!?' and 'Why do you want to franchise?' and 'What are the advantages of buying a franchise over starting a business from scratch?'
Great questions! So I thought I'd write this blog to answer them as best I can.
What is franchising?
It's where the owner of a business, known as the franchisor, assigns the right to someone else (the franchisee) to market and distribute the service or goods in the name of that business.
The franchisor provides training to the franchisee, teaching them the inner workings of the business. Essentially providing the franchisee with a replicated business and brand. In return the franchisee usually pays a one time initial fee and a monthly percentage of income.
In the case of A Tidy Mind, the franchisees will be in different areas of the UK, with their own territory area of clients. I'm very excited about the franchisees who I am taking this forward with and I am looking for a couple more to start in Spring 2019.  I'm taking a quality over quantity approach when it comes to franchisees. I'm looking for people to mentor, who want to grow a successful business which also provides them with work/life balance. But decluttering and organising isn't for everyone! For the right people though…well…it's an absolute dream job. And I speak from experience!
Why am I Franchising?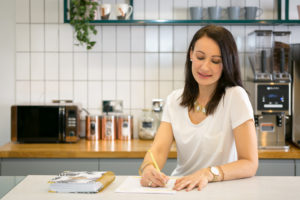 I started A Tidy Mind in 2015 in the Yorkshire area. Very quickly, my diary became full with clients. This was not magic or luck – I just put myself out there, worked hard and provided a great service. I expanded, taking on a team to help me here in Yorkshire. I love what I do. I am genuinely helping people. Not just to tidy and organise their homes, but on a deeper level I'm helping them figure out what makes them calm and content in their lives. It's never just about 'the stuff', it's about mental clutter too. I see the service as a form of therapy. I also donate a vast amount of goods to charities and projects and I'm immensely passionate about the re-use/anti waste side of the job.
The business gives me a sense of purpose and it also means I can take my children to school in the morning, work with a client, come home to walk my dog and then pick my children up from school. Any parent can relate to how important that is. Running this kind of business has also given me so many opportunities to connect with people and brands who think like I do. It's exciting, rewarding work and best of all, this industry is still in it's infancy. It's going to grow so much in the next few years.
I'm franchising A Tidy Mind so as a brand we can grow and help more clients and charities. And I want to give franchisees a great business so they can hit the ground running, enjoy it and make a good income quickly instead of making all the little mistakes I did when I first set it up!
Why buy into a franchise?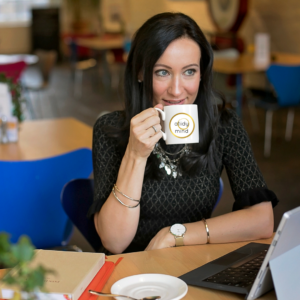 As far as I know, A Tidy Mind is the only decluttering and organising business in the UK currently franchising. When I set up on my own, I had read all the books and done all the preparation I could. But it didn't really prepare me for anything. I had to learn on the job! Not only the client work but also the business marketing, admin, systems, networking, collaborating, legals and social media. Now that the business is established, I have been able to write a manual on how to run A Tidy Mind specifically. How I wish that had been available to me! Where would I be by now if it had!?
There is a cost to buying the franchise of course but honestly, it's much less than I spent setting up my business, designing the website and growing it to where it is today.
More advantages of buying the franchise include getting a ready made website and associated search engine optimisation (so clients can find you!), established social media channels and a blog (which is award winning) And probably the most valuable thing of all is the ongoing mentoring I will be providing my franchisees. Since I am a life coach, it's right up my street to provide support and direction. It's the equivalent of having a business coach who knows your business inside out, is working in it and has a vested interest in you being successful to boot. Oh and I'm a nice person – a little quirky perhaps but I do genuinely care about people. Ultimately, I believe in this business to my very core and I'll always be working to grow and improve it – I want to take other people on that journey with me.
---
I hope I've given comprehensive answers to the most commonly asked questions. Here is more information about the cost of the franchise and the sort of people I'm looking for.
Join Us!
Sign up today to receive a FREE printable guide to decluttering ANY space and monthly emails packed with inspiration to help you on your tidying journey