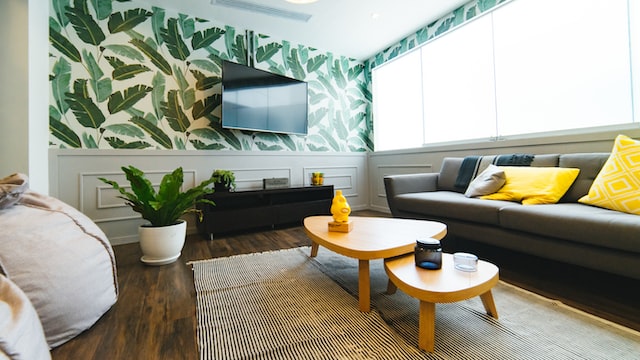 Have ever dreamed of having a home built from scratch? There's a lot of appeal in the idea of a custom built house. A lot of houses all look the same, especially in some suburban areas. You may not be able to tell each house apart. Just as the interior is going to have great importance to a house, keep in mind that the exterior can be considered just as important. The outside of a house is going to be the first impression.
Since so many homeowners looking for something different from the standard house. Some are looking at the idea unique custom-built homes. So, what are the benefits of these? Well, for starters, you get to pick anything and everything you want; this includes something so specific as the steel framing for the house. But it's more vast than just that! So, here is everything you need to know about building your own custom built house.
A Place that Is Truly Yours
A custom home is a place that is truly yours. It is something that you can customise to your taste and make it look the way you want it to be. It also provides an opportunity for people who have never had the chance to build their own homes before because they might not be able to afford one or have the necessary skillsets. However, it's usually better to hire a team of contractors, especially if you have no experience in building a home. Regardless, you can count on a custom built home to be as customised as you'd like.
An Escape from the Monotony
As stated above, so many houses are nothing more than boring carbon copies of one another. Who even likes those? Houses nowadays just lack any sort of life or vibrancy, and they're so boring. So one of the biggest reasons (and benefits) that people get custom-built homes is mostly for the fact that it's different than what's out on the market. Investors will pay a lot for a unique home, so this is also a long-term investment too.
An Innovation in Home Design
Custom-built homes are a revolution in home design because they allow people to have an entirely new experience with their houses. They can create a house that reflects their own personal style and personality. This has led to a lot of innovation and new ideas in the construction industry and the architecture industry too. You're essentially a part of the revolution which allows homes to be works of art! The home can be built with the lifestyle of the owner in mind. So if you have hobbies that require storage and organisation, this can be catered for. Perhaps you need a studio or a home office space. Or a granny flat maybe or a space for older children to grow into.
Quality Construction is Guaranteed
When it comes to building a custom home, there is a lot of time and effort that goes into every step. It takes a lot of planning, design ideas, and research before the construction process begins. The team of professionals who work on it will all guarantee a beautiful home that's made with the best quality around. They design and construct your dream home with the highest level of quality and detail. You can be assured that your home will be built to suit your needs and tastes. 
Not everyone has the luxury to consider the option of a custom built house. But if you do, we hope these tips help inspire you to take the first steps.
You might also be interested in these related posts:
Building a home you can be proud of
Join Us!
Sign up today to receive a FREE printable guide to decluttering ANY space and monthly emails packed with inspiration to help you on your tidying journey