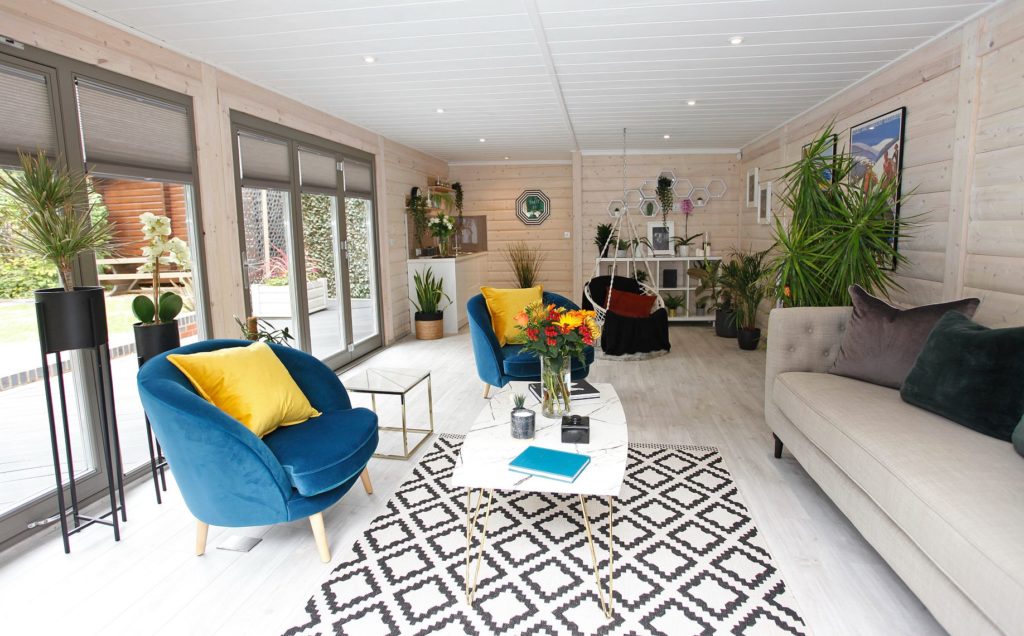 With the summer quickly approaching it seems like the perfect time to get your house organized and freshened up ready for the warmer months ahead. One of the best things about getting ready for summer is the ability to embrace new trends and opt for lighter and brighter shades throughout your abode. Whether you're hoping to achieve a more comfortable home for all the family, or you simply want to create a more calming space, there are so many modern additions you can use to enhance your home. Check out some of the following ideas to add comfort and style to your home this summer.
Beautiful Blinds
Blinds are not only a practical addition to your home, but they can also help to elevate the style and sophistication in your living area, bedroom and kitchen. Pirouette® window blinds could be a good option for you if you're looking for high quality fabric that works well with natural lighting. Explore your options online, and look for styles that complement the current decor in and around your home.
Lighter Tones
One of the most wonderful things about summer is the lighter and brighter tones of fabrics, soft furnishings and paint, so why not give your home a spruce up in this way? A lick of paint can transform the atmosphere of your home or lighter colored cushion covers can create an innovative style for your living space.
A Meditation Corner
Imagine getting cozy in your favorite spot in the house with the sun shining through the window brightly. Having a dedicated meditation corner in your home is an excellent way to transform your space into a calming and relaxing environment.
Lovely Lighting
When it comes to lighting in your home, it can truly make or break the entire atmosphere instantly. Whether you want to create a warm and welcoming vibe, or you want to cool down the environment for the warmer weather, there are so many different ideas for you to explore.
Blissful Bedroom Additions
Making your bedroom a more comfortable and enjoyable place to be during the summer months is important, so that you can continue to sleep well. Lighter bedding, fresh flowers, new duvet covers and summer fragrances are all a sure-fire way to elevate your bedroom atmosphere to a whole new level as the new season approaches.
Outdoor Overhauls
If you're lucky enough to have plenty of outdoor space, you may want to look into a whole range of overhauls for your backyard this summer. From new furniture to updated plants, vegetable patches and herb gardens there are so many ways to make your outdoor space more intriguing and enjoyable. 
---
Now you will be equipped with a whole host of brilliant ideas to help you transform your home from dreary to dazzling just in time for the summer months. Whether you're opting for lighter tones around the house or trying out some new beautiful blinds to keep your home cool, there are so many wonderful ideas to try for yourself this year!
Join Us!
Sign up today to receive a FREE printable guide to decluttering ANY space and monthly emails packed with inspiration to help you on your tidying journey