If you constantly find yourself stressed or overwhelmed, it may be time to take a step back and examine why. Like many others you are possibly under a lot of pressure, whether that's emotional or demands on your time. One of the first signs of overwhelm is the impact is has on the home environment. Inner stress can also lead to over chaos, mess and disorganisation. But by taking steps to gain control of your home, this can also declutter your mind and help you feel nurtured and secure.
Decluttering and organising does not mean ending up with a clinical environment. You can still prioritise luxurious touches and in fact that's crucial because that makes a room individual and interesting. But always think 'quality over quantity'. Because it's the ultimate room to regenerate, you might want to consider upgrading your bedroom first. Here are some awesome changes that will ensure this room is the perfect place to relax.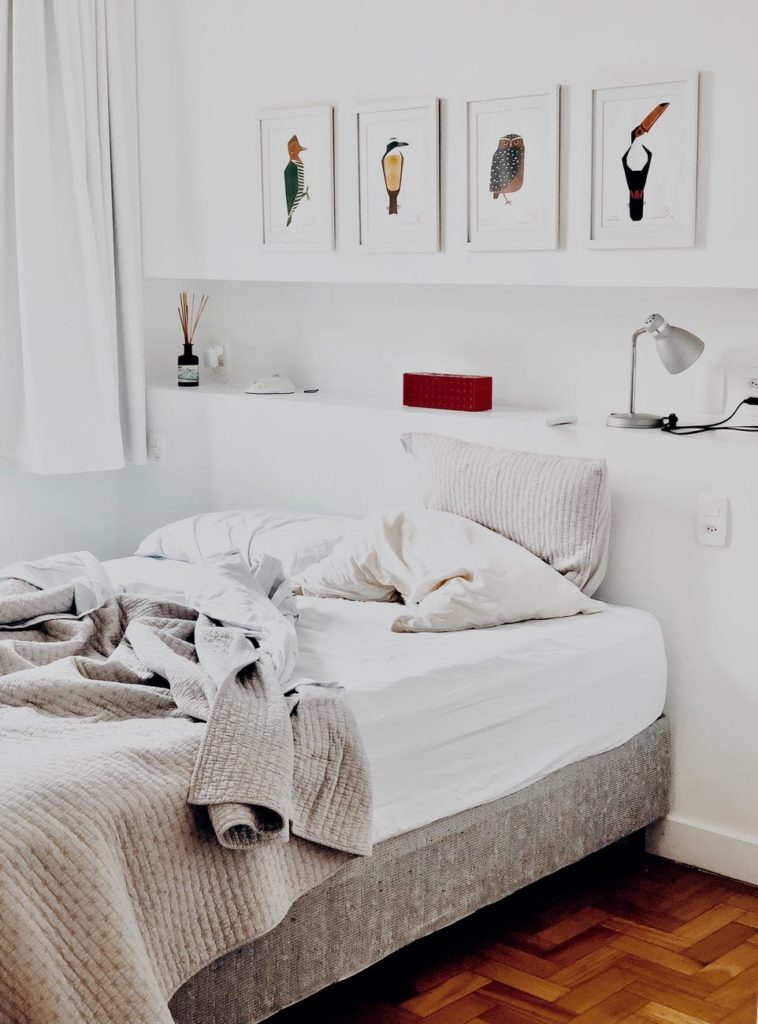 The Right Mattress 
When choosing the right mattress there are so many options out there to think about. Do you want memory foam or a spring one or even a mixture of the two? Firmness is another option to consider when purchasing a mattress, they normally range from 1 which is really soft to 5 which is very hard. There are mattresses out there for couples that can have a different firmness on each side. If you suffer from back or spinal problems then an orthopedic mattress might be the better option as these give more support. There are numerous suppliers that offer high-quality mattresses online with fast deliveries guaranteed such as Love Home Living www.lovehomeliving.co.uk.
---
Automatic Black Out Blinds
Automated blinds are a great addition to any bedroom. With this feature in your room, you won't need an alarm clock to wake up. Instead, the automatic opening blinds will provide you with a natural wake up call gently awakening you with the changing light pattern. They are also very handy if you will be home late and don't want to leave the blinds open until you get home. Just set them to close at a certain time and they will.  These blinds are a great example of utilising tech to improve your home environment. 
---
Heated Flooring
Heated flooring is a very welcome upgrade to any home, especially in Britain! It's especially useful in the cold winter months if you have hard floorings such as tiles or laminate. A lot of consumers believe that heated flooring is going to be an expensive addition to their home. However, you might find that this is more affordable than you would think particularly if you find the right supplier. Shop around the market and it's possible that this will be one of the cheaper renovations to your home. Although you will need to bear with the fact that the room will be out of use while this is installed. It's not typically considered to be a DIY job but there are lots of suppliers on the market that can complete the installation for you. Many buyers will use heated flooring for marble, granite, and other cold materials but it can also be used under the carpet. This is often a choice people make rather than relying on radiators because the heat rises up through the room. You can learn more about heated flooring on Warm Up www.warmup.com. 
---
Bed Sets 
There are loads of options for bed sets on the market these days. Ask yourself how many sets you need? And consider opting for keeping less but buying as high quality as you can afford. We spend so many hours in bed over a lifetime that it's an area worth investing in over, say, clothing that may only be worn a few times a year. High thread count cotton sheets are a must for a good comfy night's sleep. Egyptian cotton is much better for you than regular cotton as it is more absorbent of sweat and it keeps you cooler as the air passes through it rather than getting trapped. Likewise, with high-quality silk bedding, also helps reduce overheating during the night as it's a naturally cooler material. Silk is also hypoallergenic so great if you suffer from allergies. 
---
Walk-In Wardrobe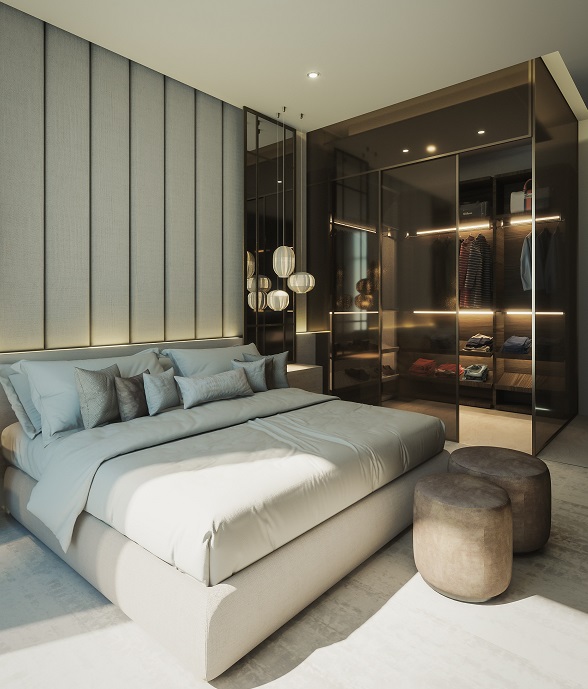 A walk-in wardrobe you might think is something you can only dream of and see in the movies. In reality, it can be an easy affordable option if you have the extra room/space in your home and many people are happy to sacrifice floor space for wardrobe space. Even in compact spaces, it may not be ruled out because wardrobes can be built into cupboards, recesses in walls or eaves spaces. It can be done yourself if you have a basic level of DIY skills or you can employ a carpenter. Walk-in wardrobes can be designed with bespoke storage needs in mind and as well as clothes, they can provide homes for bed linen, towels and even sports equipment.  They are a great way to declutter a room as the result is no clothes or shoes lying around.     
---
Other Storage Options 
There are a few storage options available so you don't have clutter laying around the room. One example is over-bed storage, this is a unit that goes around your bed and has cupboards attached so you can store clothes, sheets, or other bits and bobs in. You could also invest in some decent bedside tables, these are handy as they usually come with a big cupboard on the bottom and a drawer in the top. You also have space on top to place everyday essential items on when you go to bed, such as your phone. 
Another decluttering idea is a bed frame which comes with drawers. These are great if you have a small bedroom with not much storage space. Beds usually come with the option of one drawer on each side or two depending on the size of the bed. You could also purchase a lift up ottoman storage bed, these are a very popular option as they lift up to store stuff underneath such as bedding. 
---
---
We hope these ideas  for your bedroom will help you to have a clear but luxurious space and therefore help declutter your mind and find more joy at home.
Join Us!
Sign up today to receive a FREE printable guide to decluttering ANY space and monthly emails packed with inspiration to help you on your tidying journey