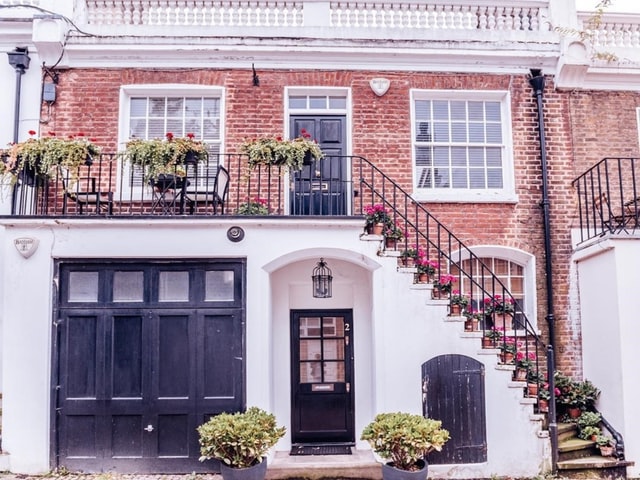 Part of the ethos of A Tidy Mind is prioritising well-being at home. We believe everyone deserves to live in a sanctuary and home should be a place that feeds your soul. Buying a home is a remarkable milestone. So if you're at that stage, conduct thorough research to find the right house. In the UK, many homes are on sale, but it is hard to determine the right home that will serve you now and in the coming years.
To find the best home in the UK, maybe you will need some tips to help you. Sometimes you can get a home that requires repairs, so a good place to begin is to visit the Materials Market and see what suits your property. In this post, you will read the tips to consider when searching for the best home in the UK.
Location
Location is an important factor to consider when looking for a home in the UK. You need to know the place and community. Avoid just focusing on the property. You must ensure the place is near common amenities like schools, hospitals and roads. What is the need to have a great home in a place where you cannot access what you need like medical services? That home cannot be perfect for you as you are limited to other services. 
Consider the Help from a Buying Agent
Estate agents can help you get the best house in the UK rather than doing it alone. Using a buying agent saves time and is also ideal for those buying a home for the first time. These agents are familiar with the real estate markets; therefore, they can negotiate on your behalf. There is a difference between a buying agent and an estate agent. The buyer agent is committed to serving and working for you, while the estate agent is determined to work for the seller.
Consider Drafting Letters to Potential Sellers
The mission is to get the best home at an affordable rate. To attain it, you must write letters and post them to various home streets you would like to reside in. This trick will help you get a home in a place even before other buyers hear about it. Additionally, the buyer may consider giving you a discount since they have saved on the agent fees.
Get to Know How Much Previous Homes have been Sold for
The real estate market has entirely changed; some years back, the agents and brokers were the only individuals with house price tags. Well, things have changed today as you can access any property fee for free on the internet. Using your web, you get to know the history of the previously sold homes, which will help you estimate the homes' current market value.
Check for the Risks
Before you buy a home in a given location, you need to check the risks around that place. A good home must be in a neighbourhood free from crime. It should be in an area that doesn't experience natural calamities like floods, earthquakes etc.
Enquire Information on the Neighbours
Do not rely on the estate and buying agents alone; consider involving the neighbours. Take your time, knock at their doors, and tell them you are looking for a home. You may get some tip-offs regarding the area and the houses.
Don't Give Up
Giving up should not be part of your plan; move on whenever your offer has been declined. Many opportunities are waiting for you out there. So avoid panicking, as this will turn you into a desperate buyer. Keep on searching, and don't settle for a low-quality property.
Use Checklist in Identifying Deal-Breakers
Not wasting all your time and funds on a survey to determine the common problems is advisable. Once you have gotten the property, during your second or third viewing, consider bringing an expert or a friend to give you their opinion. Ensure everything is in perfect condition. In case of minor issues like a broken kitchen door, advise the owner to check out building materials; they will get the necessary supplies for the repair. Once everything is in place, the owner can hand you the key.
Summary
Finding the best homes in the UK is not easy. But if you follow the above tips, it can help you find the best home that suits you or your family at an affordable price.
Are you on the next stage and ready to move home? Check out our popular one stop article: Moving House? Make it as easy as possible.
Join Us!
Sign up today to receive a FREE printable guide to decluttering ANY space and monthly emails packed with inspiration to help you on your tidying journey