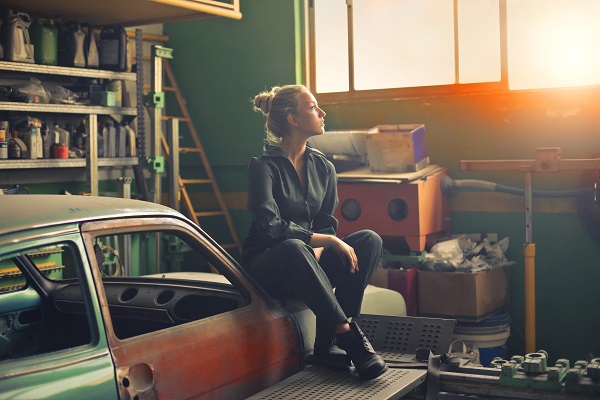 If you're thinking about moving, there's no need to dread the process. With UK house prices starting to drop for the first time this year, it's time to stop procrastinating and get focused so that moving house isn't stressful.
Even though packing up and moving your belongings can be complicated, there are so many ways to help things go smoothly. In the following guide, we'll outline a few of our top tips to help you simplify your move and keep stress to a minimum.
Declutter before moving
There's nothing worse than piling years' worth of miscellaneous items into boxes just to unload them in your fresh new space. Unpacking boxes from the loft, basement, or your wardrobes will reveal things you'd forgotten you owned, so it's better to sort these out before heading to your new house. We often help clients declutter before a move or when downsizing so it's worth considering that you don't have to struggle alone. Check out the A Tidy Mind UK locations we cover if you would like to know more.
Choose the right tools
Having the right tools at hand to help you pack and unpack boxes could be a lifesaver. Avoid trying to open taped-up cardboard boxes with your hands. We'd recommend relying on trusty safety knives or good quality scissors to speed things up.  Other essential tools are wrapping for delicate items, good quality boxes, tape with a tape dispenser and labels (or simply a marker pen) for the boxes.
Consider professional movers
Attempting to move heavy items of furniture yourself could be both time-consuming and dangerous for your body. Furthermore, if you only use a small vehicle, chances are you won't be able to transport them to your new home either.
This is where professional movers could help. They will have all the right experience to keep your valuables safe while they're being loaded and transported to your new home.
If you do choose to carry out most of the heavy lifting yourself, just make sure you know about good handling techniques to minimise the risk of injury.
Start packing early
The earlier you start preparing for your move, the more relaxed you'll feel when it comes down to moving day. Try using sturdy, clear plastic boxes or cardboard boxes placed in each room to gradually pack your non essential items.
As mentioned earlier in the post, try to avoid moving with clutter in tow. Packing early gives you the chance to declutter as you go.
Expect the unexpected
Regardless of how much organisation you've done before the big day, you might still experience unforeseen circumstances. Try not to follow a rigid plan during your move, and just take everything as it comes on the day.
Moving house is one of the most stressful things you can do. But there are things you can do to make it easier. Try to focus on the fact that you'll be enjoying your comfortable new space in no time.
You might also be interested in:
Tips For Moving Home Smoothly In London
Top 5 Budget Tips When Moving House
Join Us!
Sign up today to receive a FREE printable guide to decluttering ANY space and monthly emails packed with inspiration to help you on your tidying journey